If you live anywhere with constant noise all around you, or you just simply enjoy the sounds of nature, few things beat a sound machine. Raynic reached out to see if we wanted to test their white noise and sound machine, which I was happy to try out! I live in an apartment building with a dog and loud neighbors, so something soothing to keep everyone calm and filter out some outside noise is a dream come true. Overall, it's a great machine and I couldn't find any problems with it. The sounds are truly enjoyable and if you need a sound machine, this one is fantastic.
Setting up the Raynic sound machine
Once you take the sound machine out of the box, it's easy to set up. All you do is either put in the batteries or the AC cord and it's ready to go. Overall, with the batteries in it, it only lasts about 48 hours, which is a drawback. It uses 3 AA batteries. There are no complicated steps and it's user-friendly so everything on it is easy to figure out. You simply turn it on by turning the volume knob and then hitting the button of the sound you want to use.
The sound options
The Raynic sound machine has eight different options to soothe you. All of them include:
White noise
Water stream
Fan
Summer night
Ocean
Storm
Birds
Forest
Out of all of them, I'd have to say thunder and the birds are my favorite. This sound machine gets pretty loud and has an adjustable volume depending on how loud you want it.
Other features
The Raynic sound machine also has a timer on it so you can set it to work for 15, 30, or 60 minutes. This feature I particularly enjoyed because I liked turning it on before I went to bed and not having to get up to turn it off. With the timer, it automatically turns off by itself. There's also a headphone jack in the back of it, which is ideal if you have roommates or loud neighbors but you still want some soothing sounds. Along with a headphone jack, there are also two 1.0A outputs so you can charge your devices when it's plugged in.
Video review:
Features:
Eight different sounds
Adjustable volume knob
Two charging ports
Headphone jack
6.3″ wide and 1.8″ tall
No lights – great for night time use
EXCLUSIVE 10% OFF CODE: 10RAYNIC1
VALID DATE: 2/21/2020 2:00 AM to 4/10/2020 11:59 PM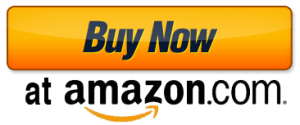 Disclaimer: I received this product at a discount for the purposes of testing it and reviewing it. All opinions expressed are truthful and 100% my own.
[P_REVIEW post_id=1091338 visual='full']