Are you having a hard time loading and playing your videos on your PC that you have downloaded? Fear not, there is a solution to your problem in the form of a number of media players.
Not all media players are phenomenal or outstanding but there are a few which need a reference and deserve a mention here.
Here are the top 3 Media Players for PCs in my opinion.




1.) VLC Media Player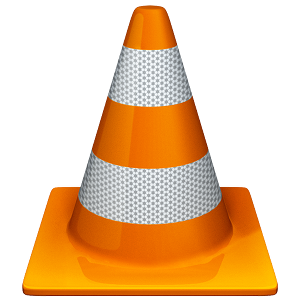 If you want to play video or music files in just about any format, VLC media player is probably your answer.
VLC media player handles tons of formats, from MPEG to FLV and RMBV files. Version 2 has seen some important additions too such as support for 10 bit codes plus multi-threaded decoding for H.264, MPEG-4/Xvid and WebM. It also allows the flexibility to view your favorite channels with in VLC Media Player. To play your movie with subtitles, just add the SRT file to the folder where the file is kept.
Simply, VLC is probably the best media player out there at the moment. It has been announced as the world's most used media player as well.



2.) Windows Media Player 12

Windows Media Player 12 is a video and audio player that boasts a full library and plenty of extra features.
A lot of improvement has been done in the current version of Windows Media Player 12 and now it has been made much better at maintaining our multimedia files in a good condition, whether they're coming from the hard drive, portable devices (like iPods or other MP3 players), or music that you've bought online. Like its predecessor, Windows Media Player 12 lets you play both video and audio, extract audio CDs directly to WMA, or the reverse, in other words, burn videos and music to CD.
In the modern era where there are a lot of other media players, Windows Media Player 12 fits perfectly for a role as a media player for a PC powered by Windows OS. This is said so because Windows Media Player 12 doesn't involve much complexity.



3.) KM Player

KMPlayer is a lightweight audio and video player for Windows that supports a wide range of different file formats, including AVI, ASF, WMV, AVS, FLV, MKV, and many more.
KM Player's intrusive interface make audio and video playback quick and hassle-free. The player is fully customizable and there are number of skins available for its customization. There are all sorts of options to help you such as visualizations, plug-ins and playback options. KMPlayer also supports 3-D formats and an option to add album. There's also a new cloud feature that allows you to share music and videos etc.
If you're looking for customizable yet powerful and light media player then KM Player is what you need.
Which is your favorite media player for the PC platform?
Hi, i am a teenage boy with a hell lot of interest in gaming and writing geeky stuff. I would appreciate the fact that you guys read and sometimes comment on my articles. I would appreciate and welcome positive and negative feedback.