The word on the street is that in order to buy a decent camera you have to spend a small fortune on it. We are here to tell you that there are other ways. Cheaper, but equally awesome ways. Whether we are talking about DSLRs, bridge cameras, mirrorless cameras, travel zoom cameras, all of them could be purchased for around $600 (be aware that you will have to cash out at least another $50 for a proper camera backpack). The trick is to take advantage of the very nature of technology. It constantly moves forward and brings life to all kinds of new features rapidly. However, we must not overlook the gold it leaves behind!
Keep in mind that we will include five cameras from five different renowned manufacturers in order to show that you do not have to sacrifice quality for the sake of saving up a few bucks.
Canon EOS 700D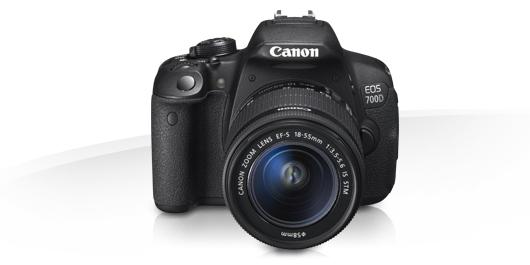 (Source: https://www.canon.co.uk)
One of the legends of DSLR photography has to be the Canon EOS 700D. You can now purchase it on Amazon for not more than $650. You get an angle-adjustable three-inch touchscreen, 18MP APS-C sensor, Full HD video recording with Movie Servo AF to keep subjects in focus while recording, as well as a 5fps continuous shooting speed. This camera does not only capture the world around us, it creates new worlds.
Panasonic Lumix LX100
(Source:https://www.amazon.com)
If you are looking to equip yourself with a compact camera which breaks the rules of tradition, the Panasonic Lumix LX100 is somewhat a holy grail in that category. We call the LX100 the rulebreaker because, unlike most compacts, it comes with a large Micro Four Thirds sensor which helps create images of staggering quality. In addition to that, you get 4k video, ISO range of 10-25.600, Wi-Fi with NFC, built-in viewfinder, and 11fps burst rate. The best part is that you can find it on Amazon for just under $600!
Nikon D5300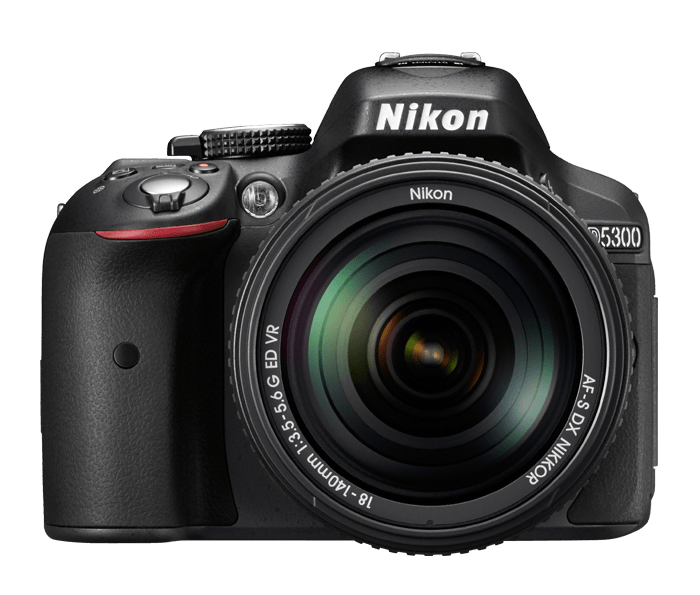 (Source: https://www.nikonusa.com)
An older DSLR Nikon camera which comes with an array of outstanding features but costs no more than $600! Granted, its 3.2-inch LCD screen is not touch sensitive, but if you are a beginner photographer who can easily overcome that flaw, you will feel nothing but love for this camera. It comes with a 24.2MP APS-C sensor, 5fps burst rate, Full HD video recording, and a GPS system for all of you traveling enthusiasts out there! Genuinely, this is a fairly easily transportable camera which is designed for photographers who often find themselves on the road.
Olympus OM-D E-M10 II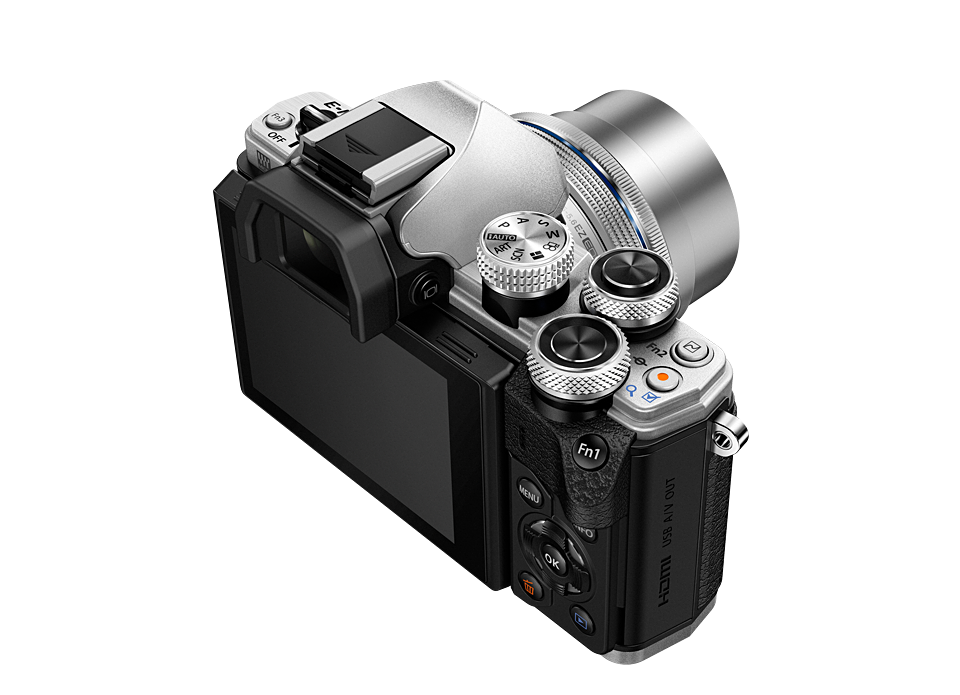 (Source: https://www.olympus-europa.com)
If you are an aspiring professional photographer but your budget is limiting your options, giving this retro-looking beauty a glance could be the right move to make. This mirrorless, incredibly good-looking camera comes with a 16.1 MP sensor, Full HD recording, Micro Four Thirds lens, a burst rate of 8.5fps, built-in viewfinder, and Wi-Fi connectivity! It also allows full manual control, as well as in-camera Raw processing. Like the rest of the lot, it is priced between $550-$600.
Sony Cyber-shot WX220
(Source: https://www.amazon.com)
We simply had to include a pocket camera which costs no more than $270. There are a lot of people out there who are searching for a simple and affordable camera, not a flashy semi-professional one. That is why we included the Sony Cyber-shot WX220. You get an 18.2-inch sensor, 10x optical zoom, Full HD recording, 2.7-inch screen, as well as Wi-Fi connectivity! If you are not seeking photography as a profession, but you would like to have a decent camera to capture important moments in your life with, the Cyber-shot is the camera for the job.
Hopefully, we have managed to show you that a proper semi-professional camera can be bought for a lot less than a $1.500 and still be able to perform almost as well as the newest, more expensive models on the market. The only thing left for you to do is figure out what you need. Will it be a simple pocket camera or a sturdy and reliable DSLR giant? It is really up to you.
I am interested in all things technology, especially automation, robotics and tech that helps change how society will live in the future.