We are influencers and brand affiliates.  This post contains affiliate links, most which go to Amazon and are Geo-Affiliate links to nearest Amazon store.
Ever since eReaders were first introduced to the public, they have taken the world by storm. There are numerous options to choose from, which can cause a bit of confusion when it comes to choosing the one that best meets your needs and wants. For this reason, we decided to undertake the task of researching the top 5 eReaders on the market (read below).
The Top 5 eReaders on the Market
NOOK GlowLight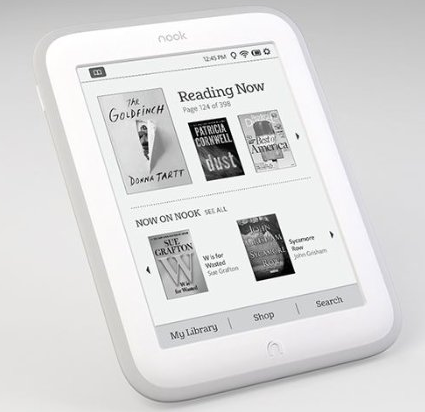 This device is one of Barnes & Noble's best reading experiences yet. It has more optimized fonts and crisper text than past models. Its innovative E Ink display will make you think how you lived so many years without it. This eReader lets you find anything that you are looking for, at a rapid pace. With this device, you'll be able to obtain immediate access to op lists, curated collections, and recommendations from Barnes and Noble's experts. In addition, you'll be able to choose from over three million book titles that are available on the Nook Store. This eReader's notable features are its weight of 6.2 ounces, eye-appealing shell design, perfect lit pages, free cloud storage, book lending features, book borrowing features, parental controls, ad free experience, and many other things as well. Since there are a handful of discounts going on Amazon right now, this is the perfect time to purchase this unit, as you can save a lot of your hard earned money.
NOOK Simple Touch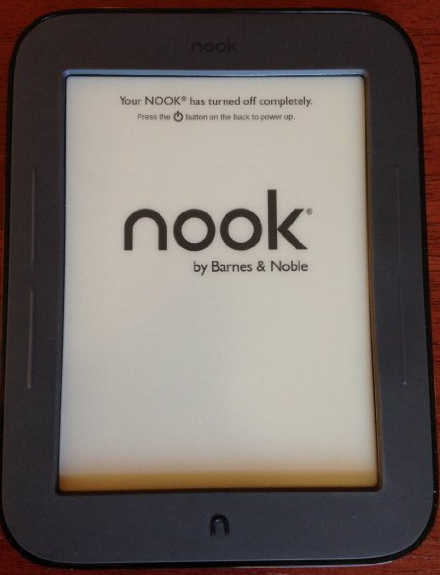 Barnes & Noble Nook Simple Touch eReader is ultra-portable, ultra-light, has an easy to manage 6 inch touchscreen, provides clear reading, and has one of the longest battery lives that you will find in an eReader, as you can read as much as you want for two months straight by just charging it one time. How great is that? With this eReader, you can have access to over 2 million titles, which include newspapers, magazines, and books, of course. Don't have money to splurge on reading material? Don't worry! Believe it or not, a lot of titles are completely free to attain. On this device, you'll be able to easily highlight passages, look up any word that you want, adjust font size, and may other things as well. The NOOK Simple Touch model features the latest E Ink Pearl technology; therefore, you can assure that your reading experience will be top-notch every time you opt to utilize it.
Kindle 6″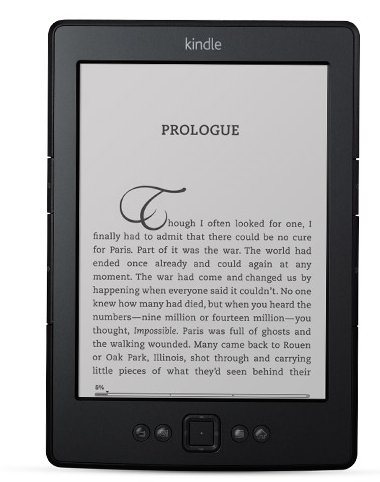 When you want nothing but simplicity, the compact Kindle 6″ is your best bet. What makes this eReader prominent on the market is its touchscreen display, as it reads like real paper. Even if you are in bright sunlight, there will be no screen glares. It includes exclusive features such as Word Wise, Vocabulary Builder, Kindle FreeTime, Goodreads integration, and many other fantastic features. This eReader is lighter than a paperback and is able to hold thousands of your favorite books. In addition, pages can turn 20% faster than with other models, has a battery that can last a couple of weeks, can download books in less than 60 seconds, and has a grand book selection titles that cost less than $4.99 USD. It is a pretty compact eReader to handle; therefore, it is perfect for those individuals who are always on the go and for people don't like to handle devices that are heavy.
Kindle Voyage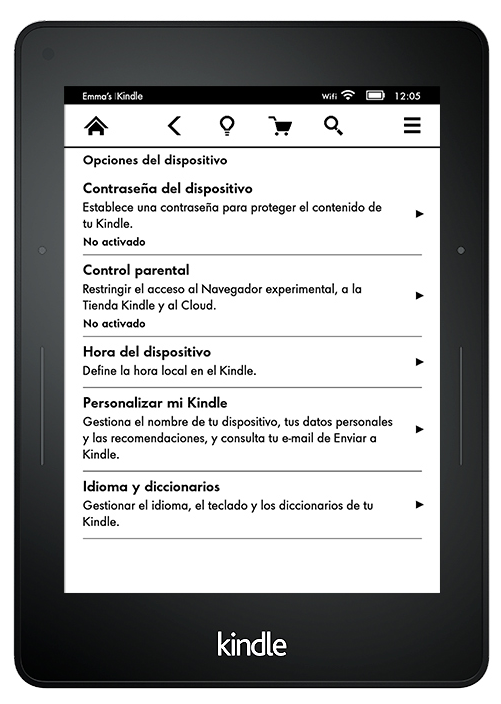 This particular eReader is the next generation of paper-white display. It contains reimagined page turns, new adaptive front light, highest contrast, highest-resolution, and Wi-Fi or Wi-Fi + free 3G. This eReader is designed for those individuals who love reading. It is the thinnest Kindle ever! Its 300 ppi display reads more like a printed page, and its battery is able to last for weeks. This device is just 7.6mm; therefore, it is easy to hold in one hand for reading sessions that are long. In addition, this eReader lets you look up definitions instantly, share library with family, squeeze in that last chapter, share with friends on Goodreads, expanded x-ray for books, enhances your vocabulary, adjust your text size, learn more about a book before you read it, in-line footnotes, adjust your text size, and even lets you translate passages, instantly. This device is available for pre-order, as it will be officially released on October 21st.
Kindle Paperwhite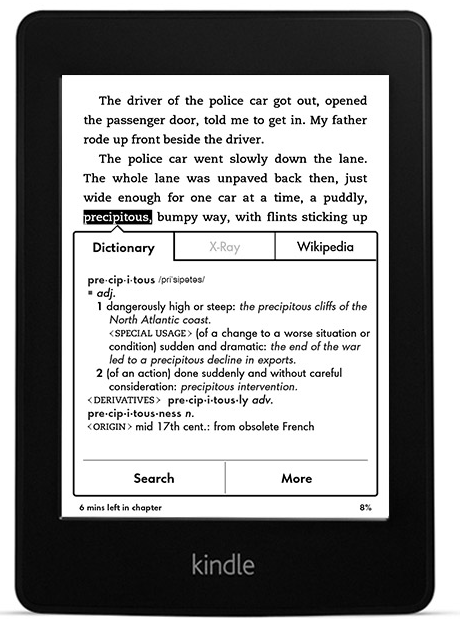 This device is the second generation of the popular Kindle Paperwhite. This eReader contains a handful of wonderful features that are being the talk of the town for their innovation such as better response to touch input, no usage restrictions, improved LED illumination, E Ink Carta display technology, processors that are 25% faster to allow pages to turn at rapid pace, and many other unique features that can only be found on this eReader. It is the perfect high-tech model for individuals who are always multitasking and on the go, as they can browse through the content of any book in a matter of a couple of seconds. It is quite easy to use! It has Kindle Unlimited integrated into it so that you can read as much as you desire. You'll be able to choose from over 600,000 tiles and numbers of audiobook, which will keep you entertained for life.
Bottom line, an eReader has one advantage over a standard Android tablet for people who really want the main purpose to read digital books and that is the absolutely stunning white paper like background which allows them to read in full sunlight which is almost impossible to do with Android tablet LCD screens.
We are influencers and brand affiliates.  This post contains affiliate links, most which go to Amazon and are Geo-Affiliate links to nearest Amazon store.
This is the Dragon Blogger Guest Bloggers account for author's who want to submit articles and only have credit in the post instead of having to manage their own WordPress profile.