We are influencers and brand affiliates.  This post contains affiliate links, most which go to Amazon and are Geo-Affiliate links to nearest Amazon store.
Web design is arguably one of the most competitive industries out there – despite the fact that it is barely a decade or two old. Every company worth the name is in the online space, taking advantage of the streams of traffic available; traffic which, in fact, is present at a much better ROI than any other medium.
How do you, as a small business owner or medium-sized company, take advantage of the Web? Every web development agency, Seattle based or any location-based for that matter, will tell you that the most important ranking factors are website speed, web design, search engine optimization, content marketing and social media promotion.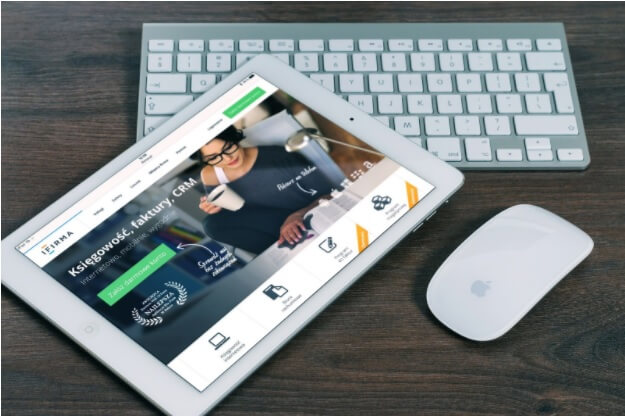 Website Speed
Although these factors aren't necessarily meant to be in order of importance, website speed is definitely one of the most important. Given the available competition, it is easy to understand what the metrics say: even targeted visitors WILL navigate away from slowly-loading websites.
There are several elements of website speed: the behind-the-scenes architecture, the efficiency of the theme you're using, etc. Some immediate measures you can take to speed it up is to reduce the size of the images, and host them on a separate server so multiple actions can proceed at once without draining your server of resources. This is just the tip of the iceberg; a professional web design company can maximize your efforts.
Web Design
Web design is more than just site aesthetics – although how your website artistically resonates with the viewer is very important. After all, think about the effective element of any company logo: it must convey a message while establishing a recognizable brand. Your website is the initial impression that the visitor gets about your services, and it should be positive and memorable.
More importantly, your site must be arranged in a way that delivers information in an optimal fashion. If many people are viewing your site from their mobile devices, for example, the responsive design that resizes to the particular screen is a must. You also want to avoid designs that are hard to read by the search engine "spiders" that crawl sites to figure out how to rank them. At the end of the day, performance is what matters, and web design should be malleable to incorporate the most effective techniques of the day.
Social Media Promotion
This is quite possibly the most important form of marketing today. If you're not taking advantage of the potential for customer engagement through multiple social platforms, you're leaving a lot of traffic on the table. Social media has ranking benefits from virtually every direction; there's Facebook, Twitter, YouTube, Instagram, Amazon Twitch and Pinterest – with others popping up and gaining steam all the time.
Although it can be a time-intensive process, developing and maintaining a social media presence is a necessity. It can be greatly facilitated by outsourcing it to a dedicated company that specializes in combining social platforms and getting your most creative ideas for posts and blurbs out to your multiple networks.
Content Marketing
This mostly means maintaining a blog. You want to present yourself as an authority on the products or services you offer, which actually makes it easier to get ideas for blog posts: always try to answer a need. In fact, you can easily get blog ideas by reading the responses to your social media posts and initiate conversations by asking your customer base how you can improve your offering. If you are running a local business such as lawyer, dentists and so on, it is crucial to educate people first so you can get their trust and establish yourself as an authority in that niche. This is the best local business, law or dental marketing tip you should consider to gain more customers.
You should bear in mind that consistently producing great content is one of the biggest challenges that businesses face online – but that's only if you try to do it all yourself. You need good writers and experts in the subfield, which often means finding a dedicated content provider or two
Search Engine Optimization (SEO)
This is the most technical aspect of web design and promotion. When properly paired with social media marketing, it can make you standout – however, it's not easy to cultivate a presence on Google's search engine results pages especially in the law field when the competition is tough. If you don't know anything about law firm seo tips, you should definitely consult with someone. Appearing on the first page of Google and the second is huge; this takes proper backlinking schemes, content marketing, on-page ranking factors and more to effect.
It's all about increasing your online visibility, and the right web design company can accomplish this for you in an age of constant Google updates that make it harder for the average business owner to adapt.
We are influencers and brand affiliates.  This post contains affiliate links, most which go to Amazon and are Geo-Affiliate links to nearest Amazon store.