Have you ever used a spy gadget to keep a secret eye on someone? Several apps and gadgets are letting the user monitor the target without them knowing. In this article, we have shared the top 5 spy camera gadgets and apps enabling users to closely watch out activities of concerned individuals and groups. Make a selection from the given list and efficiently monitor your targets.
TheOneSpy Camera Bug App
As depicted by the name, TheOneSpy is a mobile spy app. It is designed for families and business persons to keep their children and employees under surveillance. It enables the end-user to secretly watch out activities of the concerned person. Once you install the app on the targeted phone, you can take control of primary and secondary cameras of that phone. The cameras can be controlled via an online control panel. Using these cameras, you can take photos and make videos to record your surroundings. You can install the spy app on an android mobile phone or tablet. It supports Samsung, LG, Sony, Huawei, Motorola, Haier and many other smartphones running Android OS 5 and above. The app can be subscribed paying a nominal amount that starts from approx. $18 a month.
OgyMogy Spy Camera App
OgyMogy is another high-tech spy camera bugging app that works more or less like TheOneSpy. You can install the app on an android device to remote control the camera of the smartphone. The app comes with a web portal through which the user can control the camera of the targeted device. Once the app is installed on the android phone of the concerned person, you can keep a secret eye on activities performed in the vicinity of the phone. The app is designed for monitoring the digital behavior of employees and family members. The user can capture real-time actions of the target by turning on front and back cameras of their phones via an online control panel. It allows watching live events, capturing photos and making short videos.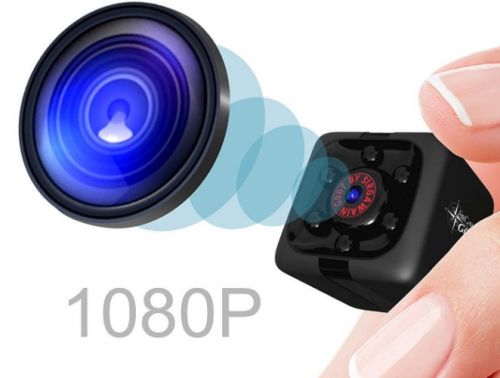 If you are looking for a mini hidden camera, the spy camera of Sirgawain is a great choice. This spy gadget is designed for personal and professional security. You can fix it in your home, car, office, hotel or anywhere and can keep an eye on your baby, workers or even pets. The hidden tiny camera boasts 12 mega pixels photos with 1080p HD clarity. It comes with a 150-degree wide-angle lens. The day and night vision camera comes along with 6 invisible IR LEDs. Its specification of motion detection automatically starts recording on sensing movement. When it is on charging, it can record 24/7. It supports micro SD card. You can boost storage by installing up to 32GB micro SD card. It comes with a built-in battery the run time of which is 60 minutes.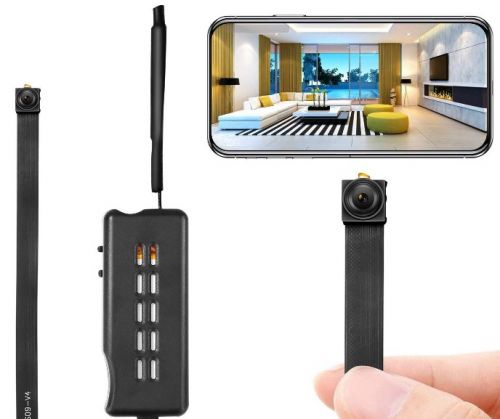 Another tiny security camera on our list is a product of GooSpy. Equipped with a 1080P resolution and HD mini lens, the hidden camera can easily be used inside home, office or vehicle. It comes with a built-in battery and can work for 60 minutes on battery power. You can add external storage to the mini cam to auto-record videos to the micro SD card. It offers live streaming letting the user watch out real-time activities of the target with the help of the Android or iOS app. You can connect the security camera to Wi-Fi to watch live videos from anywhere. Using the app, you can also download, playback or delete video files from a micro SD card. The motion detection sensor takes a photo and records a video for 30 seconds on detecting movement. It also sends a push notification to alert the user.
mSpy Remote Control Camera App
Last on our list is the mSpy cell phone spyware app. If you are looking for a complete spying solution for android and iOS phones, mSpy is a great option. It enables the user to keep a secret eye on the target by remote controlling the camera of his smartphone. There is no need to install separate surveillance cameras everywhere to monitor your target. You can only install the app on your target's phone to keep an eye on every action performed by the target. You can capture these actions in the form of photos and videos.