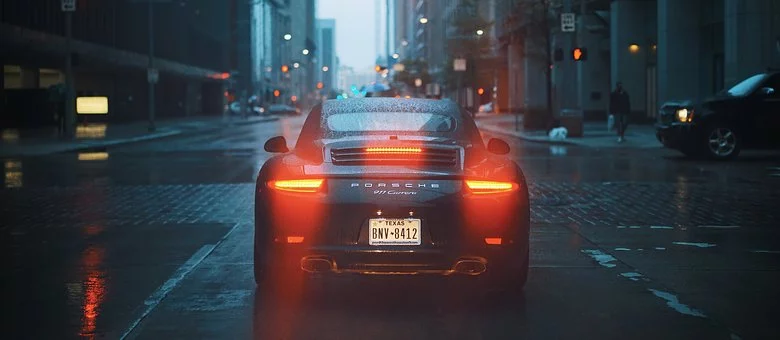 When you see car owners with their vehicles, it often feels awkward. They treat them with such love and respect that you would think it was a child, not a machine. People even got to extreme lengths to look after and improve their cars. If you think about it, this kind of makes sense. That vehicle is sort of your companion on the road and it is your second home for much of the day.
This is why you see people so passionate when it comes to their cars because they think of them as part of the family, in some way. One of the most exciting aspects of owning a car is doing some modifications and enhancements, and you can do that by getting some cool gadgets.
These are some essential accessories that you can get for your car.
HUDWAY Cast Heads-Up Display
This is one of the coolest and most popular accessories that can turn any car into a more modern version of itself. This cool gadget can be connected to your phone, and it can be used for a variety of functions. You just put the HUDWAY Cast Heads-Up Display on your dashboard after connecting it to your smartphone, and you can then start using the transparent screen ahead for navigation –– using the phone's GPS –– as well as receive calls and texts, control music, and other cool functions. It is compatible with both iOS and Android phones, and it can completely alter the looks of your older model car and change it into a futuristic kind of vehicle.
Schumacher Jump Starter
We have all been there. Your car breaks down in the middle of nowhere, and you find that your battery is dead, with no cars anywhere in sight. Sure, having jumper cables is nice and everything, but for those to be of any use, you need another vehicle nearby. So, what do you do if there aren't any? You can just use the Schumacher Jump Starter. It is a portable and self-powered device, too, so it can get your battery running without needing another car. It comes with the options to test your battery and the alternator so you could precisely identify the problem.
Anker quick charge 3.0 USB car charger
You really don't want to be out all day in your car, going from one errand to the other, with no car charger on you. When it comes to those, you can't really beat Anker and their impressive devices. Their quick charge 3.0 car charger is perfect for those days when you can't seem to get a break and your phone is dying on you. This charger can actually charge up to 8% of your battery in just half an hour! So, you don't even have to sit alongside your phone until it finishes charging for hours. This device is also compatible with all phones you could possibly think of, and it even comes with an 18-month warranty! So, it's definitely a bargain.
Armor All Car Vacuum Cleaner
If you happen to be one of those people we talked about in the introduction, who deals with their car with the utmost respect, then you definitely need to get this one. Ever had a friend in your car eating chips or a sandwich? It can drive you crazy. So, instead of kicking your friends out of the car, you can just get the Armor All Car Vacuum Cleaner to make your life and theirs a lot easier. It will help you keep a clean car on the road, and it does so quite efficiently. It is very compact and lightweight, and it is also pretty intuitive and easy to use once you connect it to your car's volt outlet. Best part? It comes with a crevice tool for those impossible to reach corners, so you can get your entire car cleaned without missing a spot –– it even has an LED torch if you want to use it at nights!
Ztylus Stinger
This is an essential gadget for safety purposes. We don't get in our cars with the intent to get into a car accident, but they do happen nonetheless and they can be quite serious, too. One of the most dangerous things to happen after an accident is having a jammed door or windows, trapping you in the car and preventing you from escaping before things take a turn for the worst. This is where the Ztylus Stinger comes in. This tiny device can shatter the windows on any corner of your car, which allows you to exit as quickly as possible. The Stinger also has a small blade on the backside so you could slice through the seat belt if it gets stuck after a crash.
Alexa-Enabled Roav VIVA Car Charger
While the Anker car charger is pretty good, some people want a little bit more, and the Alexa-Enabled Roav VIVA Car Charger is just that. As the name implies, this one is Alexa-enabled, which means you can connect to your smart devices at home and control them from your car. You also get all the perks that come with Alexa, like voice-controlled navigation, music streaming, hands-free calling, and a lot more.
BACtrack professional breathalyzer
Well, this isn't exactly a car accessory, but it is a very useful one to have it on you when you are thinking about driving. Needless to say, driving under the influence of alcohol is a serious matter and it could jeopardize your life and the lives of others. It can also get you in some serious trouble with the law. This is why this gadget is pretty useful to have around. It can give you police-quality reading on your BAC with high accuracy, which will help you decide whether you should drive or not. It is quite simply operated with a press of a button, and it can help you avoid getting in trouble with the law, or worse, risking your life on the road.
Dash Cam
Going through a car accident is one of the worst experiences a person could go through, for more reasons than one. If you do make it out of one, the most annoying part becomes trying to prove you were not negligent, and this is where a dash cam comes in. A lot of trouble and money are wasted trying to prove fault when it comes to car accidents, and this small, multi-feature camera can help you avoid all that as it records everything that happens both on the road and inside the vehicle. This will help your insurance claims as well as any other legal actions you might decide to take in the future. It is also ideal for parents who are worried about letting their kids take the car alone, as it would show them whether or not your teenage son/daughter can be trusted with the vehicle.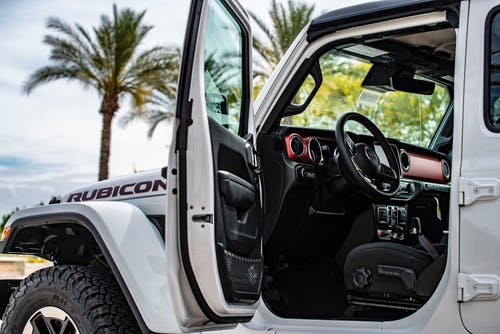 Fobo Tire Plus
Tire problems are among the least fun with cars, and they can cause a lot of nuisance since they often happen in the wrong place and at the wrong time. You need to make sure your tires are properly inflated so they can last longer and suffer fewer problems, and to do that, the Fobo Tire Plus system uses Bluetooth gauges that can help you understand how well your tires are doing. The system sends information about your tires directly to your smartphone. So, it alerts you when there is something wrong with your tire pressure, and you will get the notification on your phone and immediately fix it, which will help prolong your tires' lifespan.
Cooluli Mini Fridge Electric Cooler/heater
Yes, this gadget does exactly what you thought it does judging by the name. Want to keep that soda can cold on your way to work? The Cooluli Mini Fridge Electric Cooler has got you covered and will help you eat the food or drink the beverage in the temperature it was intended for. It gets better; you can even keep your drinks or food hot if you want, so your coffee will no longer go cold when you are driving your car. You just connect this device to the USB port in your car, and it is good to go. It doesn't consume too much energy, too, so you don't have to worry about your car battery or anything.
Tile Mate
If you conducted a study on what item you lose the most, it will probably be your car keys. It is a problem any vehicle owner suffers from, and fortunately, there is a way around this one. You just connect this Bluetooth device to your car keys, and it can help you track them whenever you forget about their location. It is connected to your phone via a mobile app, and you can use it to find your keys wherever they are –– even if they were inside your car.
Handpresso Auto Hybrid Coffee Maker
Waking up early isn't really fun for most people, and having working hours deprives us of enjoying a peaceful morning routine. Many times you wake up later than you should and you scramble on to work, without even your cup of coffee. The Handpresso Auto Hybrid Coffee Maker can remedy that problem as you will be able to make your favorite drink on the go. It was made to be used in cars, and you just plug the machine into the cigarette lighter and you will be able to make delicious espresso in just a couple of minutes. The design of the coffee maker is even small enough so you could fit it in your cup holder. You can use several types of coffee with it, too, depending on your preferences.
Escort Max 360
Driving can be quite exciting and can provide a thrilling experience, when you are not stuck in traffic, though. On those rare occasions, it can be quite tempting to hit the gas pedal and fly, but that bears some serious repercussions. The fact that it is not safe aside, you will also be subject to some hefty fines that cost you a lot of money. The Escort Max 360 can help you there as this device is basically a radar detector to let you know if any radars are being used around you so you could slow down. It is one of the finest of its kind in the market, and it comes with several cool options like dual antennas and smartphone compatibility.
Automatic Pro Adapter
Owning a car can be quite frustrating at times, too, especially when you don't know what is wrong with it and what those flashing lights mean. The Automatic Pro Adapter can help you with this problem. It is basically a smart driving assistant that can help diagnose malfunctions with the vehicle. You just connect to your vehicle, and it will help you make sense of those lights on your dashboard and it will even call the police/ambulance if you have an accident. You can also use it to track your vehicle!
Philips GoPure Car Air Purifier
Having unpleasant odors can be one of the more annoying problems people face with their cars, especially if you frequently have kids in it or something. Just like you would use an air purifier at home, there is also one for your car. The Philips GoPure Car Air Purifier can eliminate 99% of the bad odors and gases inside your car, making it cleaner and healthier for all passengers. It is easy to install and use, and it also comes with an indicator to tell you the current air quality inside the vehicle so you could compare before and after using the purifier.
Your car is like your house –– it requires constant care and accessories to complement it. Some of these might feel like a bit much to you, but they all come quite in handy and can really help you get out of a tight spot. At the end of the day, you are just improving the conditions in which you drive every day, so it is definitely worth investing some money.
I am interested in all things technology, especially automation, robotics and tech that helps change how society will live in the future.