We are influencers and brand affiliates.  This post contains affiliate links, most which go to Amazon and are Geo-Affiliate links to nearest Amazon store.
With every passing day, cryptocurrency and the technology behind it are getting more and more popularity. Back in 2011, one could hardly imagine of using Bitcoins for purchasing an item – was only possible in a handful of major cities. Whereas, today towns like Arnhem in Netherland has gone so Bitcoin-friendly that it is often referred to as the Bitcoin city. The idea of a limitless, unrestricted digital money is simply ground-breaking and worth every bit of the attention it's getting. Like there are several ways to spend the Blockchain currency, there are even more ways to earn them online other than purchasing them in exchanges. In this post, we are just going to share 5 tips how you can earn some: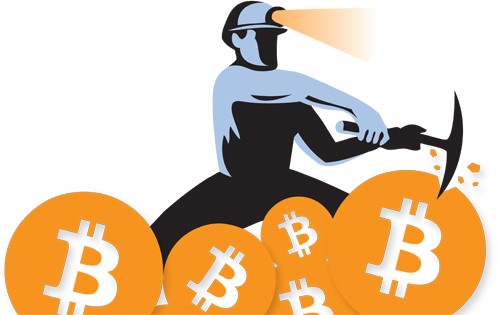 1. Gamble for Bitcoins
Disclaimer: This tip is not for every Bitcoin enthusiast.
Not everyone is born with great gambling talents but if you have it inside you, then why not giving it a try! Believe it or not, but there are gambling casinos dealing with BTC. So, if you are interested in online gambling, check these Live Dealer Casino Reviews at Slotozilla.com first. Do a good amount of research and see which is the most reliable one before putting your money in.
2. Browse Internet for Bitcoins
You heard it right – you got to do what you love to,  i.e. surf the internet to earn bitcoins. Well, there is a catch! There are certain advertising websites which one has to visit and watch the ads. It is basically an investment of your time – as if you are sitting down on your good old couch in front of the television and watching. In between, those clips one may also get to see something interesting as well like some song or a nice movie. It is a legitimate way of earning the cryptocurrency. However, one may find the return against the time invested very little. Here, are a few sites that look interesting to us:
Coinadder, vidybit, ads4btc: Watch videos or website to earn a few Satoshis.
Bitfortip: Get incentives in BTC. Basically, you would be answering questions and helping others and get rewarded for doing so. It definitely makes us 'feel good'.
Freedigitalmoney.com: Get rewarded for making purchases in BTC.
Coinworker: It is all about doing analytical jobs and adding numbers to your crypto wallet.
One important thing; don't expect to earn a large amount on these websites – it is great to get acquainted with the particular currency though.
3. Provide Services for Bitcoins
This is one of the most and easiest legit tips for earning the digital money. If someone is working as a freelance editor, graphic or website designer, voice-over artist, developer, editor, online marketers, one can easily start working for BTC right away. These days, there are several online platforms supporting this currency as a mode of payment. In short, start offering your services and assistance in exchange of crypto. Research keywords like 'jobs for bitcoins' online. If we still need name one, then XBTFreelancer is worth trying!
4. Sell for Bitcoins
Even if one isn't working online, he can still earn it. This tip is for those who have a shop, hotel, restaurant or a café or simply selling handcrafts, products or merchandise on Etsy. It is time to hang up a new sign 'We Accept Bitcoin Payments'. Or just put up your BTC address on your product selling page. After all, it is a currency so use it like one!
5. Trade for Bitcoins
Trading is the popular way to earn in cryptocurrency. One can purchase some using payment cards or wire transfer from sites like CEX.IO (most reliable of all). Then it can be converted into some other crypto or fiat currency. But how do we earn it? That is where we need to put our trading skills to good use. The trick is to make most of the price fluctuation in our favor. It's quite similar to gambling, but with a higher amount of risk involved. Nevertheless, once you get the hang of it, you can surely end up earning BIG!  Recent example of when Bitcoin took a plummet down to $6000 per BTC, and now has jumped to back over $10,000 on the exchanges.  Look for the plummets and take chances only with money you can afford to lose, but being lucky enough to find the bottom before it climbs again can yield quick profits.
Although we didn't include it, mining is the still the original way of getting the chief cryptocurrency. Initially, back in the day one could mine 50 in 10 minutes on an average, but with time it has become really unprofitable. One should not forget that there are huge electricity and utility bills attached to it. However, if you want then check out cloud mining – it is mining Bitcoin remotely using shared processing energy and can potentially yield a net surplus of coin and hence income. However, it is recommended that you start with the popular ways in the beginning, once you have familiarized yourself with it, move on and explore more means. Last but not the least, there are several sites and apps giving enticing offers. Be careful, analyze them carefully before stepping in because most of them are scams and start small!
We are influencers and brand affiliates.  This post contains affiliate links, most which go to Amazon and are Geo-Affiliate links to nearest Amazon store.
I am interested in all things technology, especially automation, robotics and tech that helps change how society will live in the future.