We are influencers and brand affiliates.  This post contains affiliate links, most which go to Amazon and are Geo-Affiliate links to nearest Amazon store.
Being a successful blogger is sometimes about more than just original content and great ideas. If you are the type of person that travels around and moves a lot outside of the comfort of their home, you might need some help to get your blogging habits under control.
Luckily for you, we're here to take a look at some of the best apps that you will need in order to be a successful and versatile blogger. You will no longer have the problem of being unable to access your blog just because your PC is not near you, so let's take a closer look at how you can achieve that.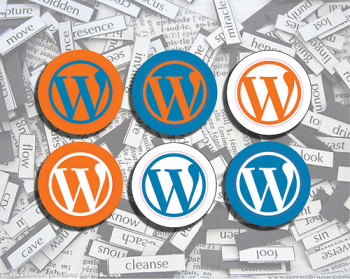 As one of the most popular and accessible blogging platforms out there, WordPress is no stranger to mobile site management. This means that they have developed a free dedicated app that allows you to access and manage your blog from anywhere in the world.
All you have to do is download the app to your iOS or Android device and log in. Everything will be exactly as you last left it, and you can access all of the features that the desktop contemporary can offer. The best of all, you can track your blog activity in your personal feed, allowing you even more on-the-go management options, so there is no reason not to download WordPress right now.
Pocket is an app that allows you to plan and create content based on ideas you get on the go. This means that the app works as a professional notebook that allows for creativity and ease of content creation. Simply take notes and save links that you might find interesting while you are outside. Once you settle down and write your next blog post you will already be prepared to just start writing. This is the main function of Pocket, and one of the best reasons that many people use it all over the world.
This is a tool that allows you the complete control over your content creation. What it means is that you can create blog posts right there on your phone or tablet device right down to text formatting, subheadings, paragraph formatting, etc.
Once you are done, you can export that content straight into your blog with no trouble whatsoever. There are no advanced word management options to speak of, meaning that Writer is completely focused on content creation and making sure that you are not distracted by doing so. This is an extremely accessible app that gives you the tools and assistance you need to create blog content on the move.
Both an online tool and a dedicated app, Dictionary.com provides everything you need in order to create original content. The tool is based around learning new words and enriching your vocabulary with interesting tidbits about the area of expertise you are blogging about.
Just imagine the possibilities of using a tool such as this in conjunction with a professional writing platform such as Flashessay.com – you can create amazing blog content and have it proofread and edited in no time at all. Give Dictionary.com a try if you want to spread your writing horizons a bit and learn a few new interesting things that can help you create more successful content.
As a blogger, you are probably using social media a lot in order to push your content out there. This means that you have to manage constant updates and follow numerous social websites at once, which can be hard and confusing more often than not.
Buffer is a tool designed to help you out with scheduled posts, updates, and constant refreshments when it comes to managing the social media side of blogging. You can even follow up on the analysis it creates in order to better plan your content sharing and become a more successful blogger in the process. A tool such as Buffer is perfect to alleviate any management pains you might be facing as a constant blogger, allowing you to focus on the content you are creating instead.
What better way to track and analyze your blog than by using the mother of all search engines on the web. Google Analytics is an app that allows you to track, manage and analyze website behavior and develop new and interesting ways to push your content to the web.
Even if you are not creating content on the go, you can spend a few minutes each day looking over statistical analysis of how your website is holding up. This is a great and useful tool for anyone who wants to become a successful independent blogger and learn new strategies for approaching readers across the world.
Every good blogger knows that photos and multimedia content are important to being successful. That is why Photo Editor Pro is an essential tool in your blogging arsenal. It allows you to manage and retouch photos with ease and precision in order to prepare them for upload. You might be outside and away from your computer for days at a time, and this app will allow you to snap and edit photos quickly and efficiently. You can then use them to write new blog posts and enrich your content by adding wonderfully made photos.
Conclusion
Knowing which tools are best for your blogging habits is all about testing them out. Try downloading a few tools and apps and see how they work for you. You might be surprised as to how some of them can make your life easier once you get used to them.
Keep in mind that you can always be better than you were before by using specialized apps that click perfectly for the type of blogging you do. Always be on the lookout for new and interesting apps that you can try out and do anything you can to become a more successful blogger with each passing day.
We are influencers and brand affiliates.  This post contains affiliate links, most which go to Amazon and are Geo-Affiliate links to nearest Amazon store.
This is the Dragon Blogger Guest Bloggers account for author's who want to submit articles and only have credit in the post instead of having to manage their own WordPress profile.