Are you ready for your next road trip? Believe it or not, although you might think that this is the case, it is possible that you are not. This is because there are many things that you have to consider. We are sure you already thought about insurance through deals like the Good Sam Extended Service Plan but did you think about buying some gadgets that will make the trip a lot better?
There is no shortage of technology that can be added to any car these days. Below you can find some suggestions for gadgets that will surely help you out during the next trip you plan.
Smartphone Mount
Many drivers these days use their phones as navigation systems or as music players. If this is the case or you know that you often find yourself on the phone while driving, safety should come first. The smartphone mount will help you to avoid having to touch the device while you are focused on the road. Many models are available these days. Some will use clips that you add to air vents while others utilize suction caps and you add them straight to the windshield. Choose one that is sturdy and that is compatible with the smartphone you are going to use while traveling.
Solar Power Bank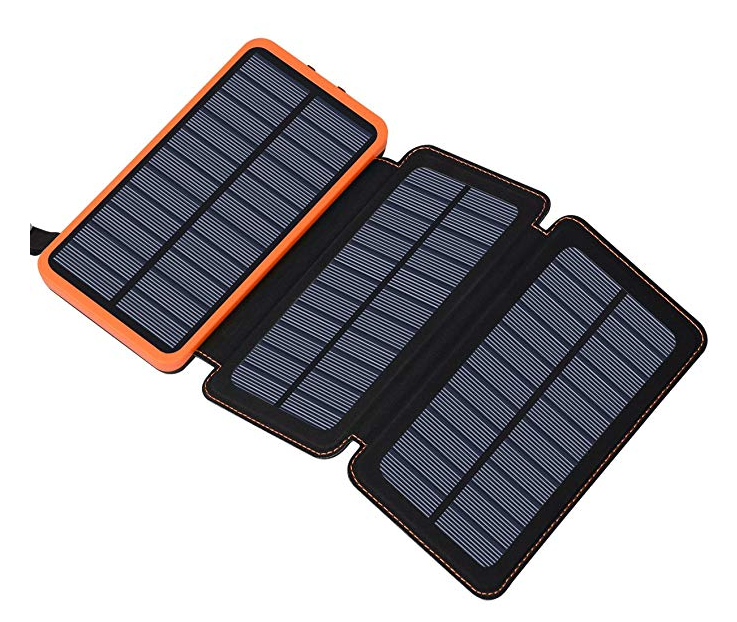 When you are planning a road trip that will extend over several days or you will perform various activities that keep you away from the vehicle, like camping or hiking, the portable power source becomes a necessity. It is so easy to find many solar power banks that charge all small devices. This does include cameras, tablets and phones. You only need to use the devices during the day and you get storage for the entire duration of the stay. Using a solar power bank guarantees that you do not have to deal with power shortages.
Electric Coolers
If you want the road trip to be epic, you do want access to easy and quick snacks. If the weather is hot or car conditions are simply not optimal, it is a certainty that food gets spoiled. Also, your drinks might end up being hot instead of cold. Why not avoid this with the use of a simple electric cooler? It is practically impossible not to find an option that fits perfectly in the desired part of the vehicle. You use them to keep snacks at an optimum temperature and for chilling your drinks so they stay cool as you tackle a longer summer drive.
Coffee Handpresso
The coffee handpresso is a paradise gadget for everyone that loves coffee. No matter what your destination is and how long it takes for you to get there, the gadget will guarantee that you have coffee with you. A cup can easily be made in just minutes. Just like the regular coffee machines, hot water will be forced through beans and the espresso shot is ready. Choose a model with capsules or use your favorite coffee beans. The final choice is up to you but you do get coffee, which can be so valuable for traveling by car.
I am interested in all things technology, especially automation, robotics and tech that helps change how society will live in the future.