We are influencers and brand affiliates.  This post contains affiliate links, most which go to Amazon and are Geo-Affiliate links to nearest Amazon store.
Just a few days ago we shared with you our Tt eSPORTS Draconem RGB mousepad review, and we also announced that we'd be doing more, so today we have the Tt eSPORTS Ventus R gaming mouse under our palm.
The Ventus R is one of the four mice in the Ventus lineup, but this one is targeted toward the budget gamer/market which is equipped with a Pixart PMW 3310 optical sensor having a 5000 DPI. So without any further ado, let's dive deeper into the review with the unboxing of the mouse.
Tt eSPORTS Ventus R Unboxing:
A few pictures to go along with the unboxing: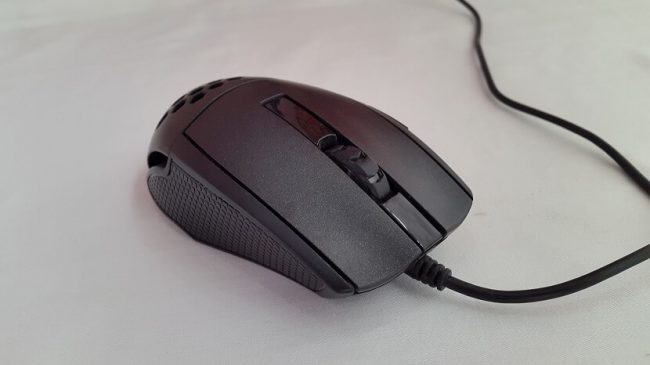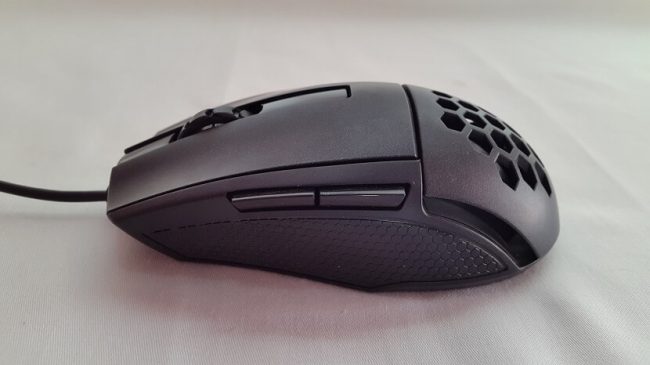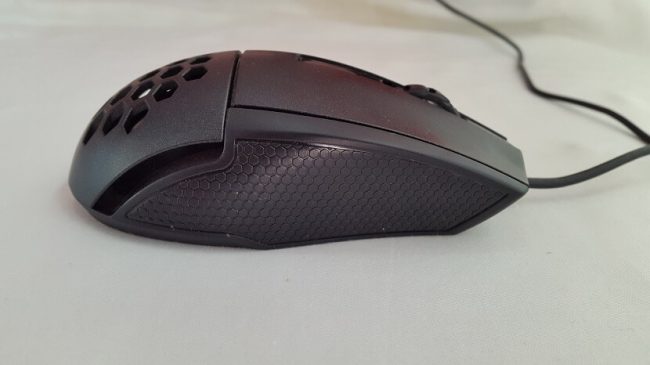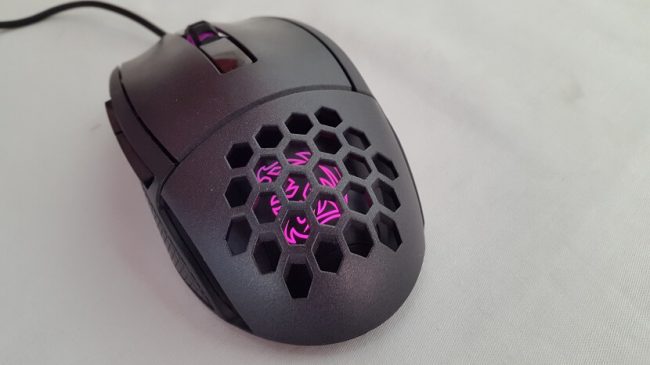 Tt eSPORTS Ventus R Specification:
 Mouse Specification:
| | |
| --- | --- |
| COLOR | BLACK |
| SHAPE | AMBIDEXTROUS FOR RIGHT HAND AND LEFT HAND |
| NO. OF BUTTONS | 5 |
| NO. OF MACRO KEYS | 25 |
| NO. OF GAME PROFILES | 5 |
| USB CABLE LENGTH | 1.8M |
| OMRON SWITCHES | RATED FOR 20 MILLION CLICKS |
| WEIGHT-IN DESIGN | NO |
| GRAPHICAL UI | TT ESPORTS COMMAND CENTER |
| GOLD-PLATED USB | NO |
| DIMENSION | 113.52 X 60.45 X 37.40 MM |
| LED COLOR OPTIONS | 16.8 MILLION RGB COLORS |
| LIGHTING EFFECT | STATIC , PULSE , SPECTRUM RUNNING |
Sensor Specification:
| | |
| --- | --- |
| SENSOR NAME | PIXART PMW-3310 |
| SENSOR TYPE | OPTICAL |
| DPI | 5000 DPI |
| DEFAULT DPI | 400, 800, 1600, 3200 |
| IPS | 130 |
| ACCELERATION | 30G |
| POLLING RATE | 1000HZ, 500HZ, 250HZ, OR 125HZ (1MS, 2MS, 4MS OR 8MS). |
Ventus R Performance:
So the Ventus R is using a Pixart PMW 3310 optical sensor with a DPI of 5000 DPI and 20 million life cycle Omron switches. After using the mouse for a few days, I'm pretty satisfied with the mouse's performance. The sensor performs very well and is precise and accurate. I've yet to face any issue with the traction or the movement of the sensor, and I've used it on both cloth surface and the Tt eSPORTS Draconem RGB's hard surface. Also, I didn't face any acceleration while flickering the mouse.
The Omron switches also feel great and there hasn't been any double clicks or unregistered clicks yet. Also, they have a strong feedback that can be felt throughout the body due to its size and weight. While the scroll wheel also feels good while scrolling. and doesn't need much force to scroll. It also has a rubber top cover that makes it require even less energy but the middle button doesn't have a sturdy feeling to it. It lacks the feeling one desire from a middle button press and it gives off a feeling that is identical to some mouse scrolls I've had previously just before they died.
Software:
Now that the whole Tt eSPORTS mouse lineup is using the same software, we didn't need to download a fresh installation, saves the hassle, but if you need a fresh copy, you can find it here.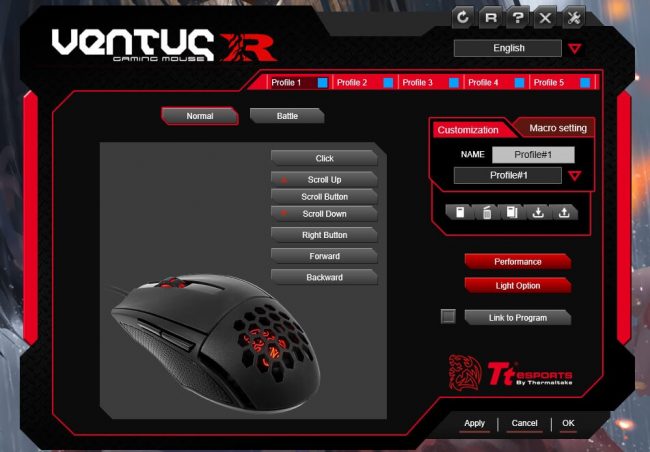 Booting up the software, we are taken to the main window from where we can change the functions of the mouse buttons, access and customize different profiles and access performance, macro settings, light options and link programs. You can also switch to the battle mode from here which makes the LEDs illuminates depending on the click frequency.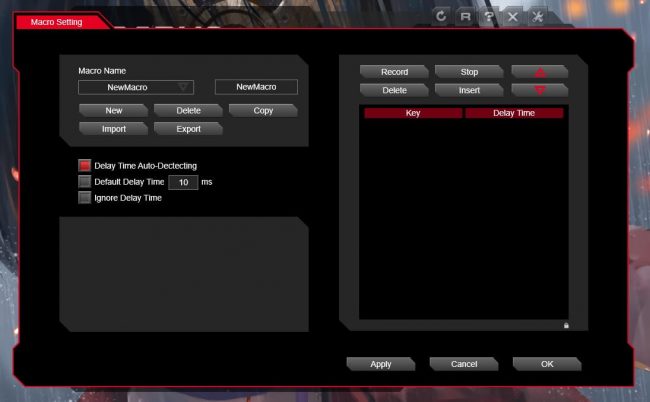 Recording and assigning macros is very easy with the command center software. Just give the macro a name, press record, input your commands, press stop and the macro is done. You can also choose to set input delay or ignore delay or insert manual time delay. And to assign a macro, just go to the main tab, select T-Key and assign your preferred macro. Each profile can hold up to 25 macros and you can take all the profiles with you anywhere thanks to the 256KB of onboard memory.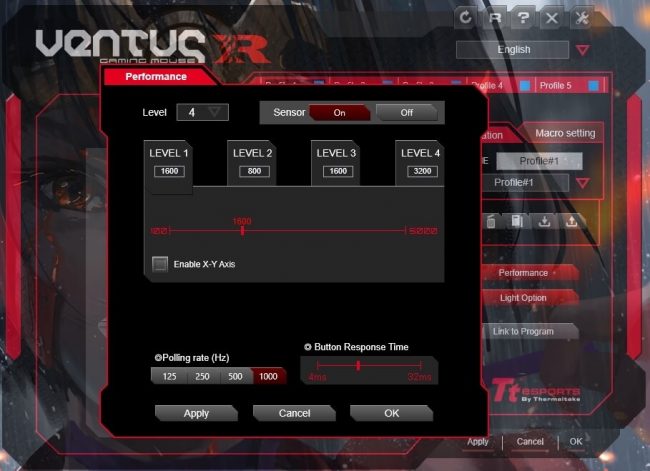 In the performance tab, we have to option of setting four different levels with different DPIs which ranges from 100 to 5000 and can be increased or decreased with an increment of 100 DPI. Also, we can change the polling rate from 125 to 1000MHz and button response time between 4ms to 32ms. And if for some reason, you want to have different DPIs for X and Y axis, you can even do that from here.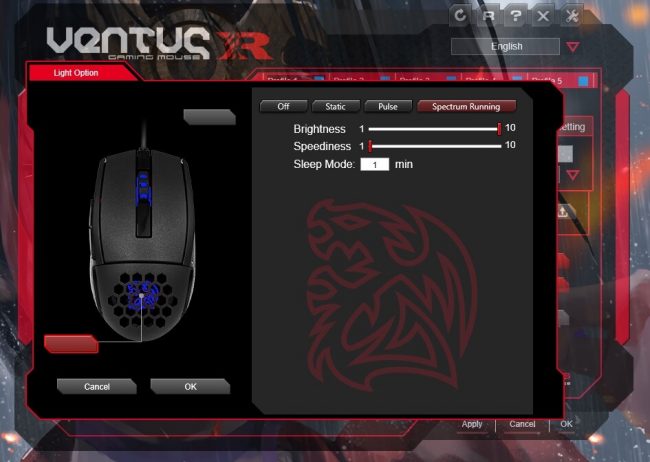 Then we have the light options. The Ventus R has two illuminations spots and three lighting effects. Both the illumination spots can have their color and effect independently. You can also change the brightness of LEDs and the speed of light effects. Check out the video below to see the LEDs in actions.
Tt eSPORTS Ventus R LED Effects: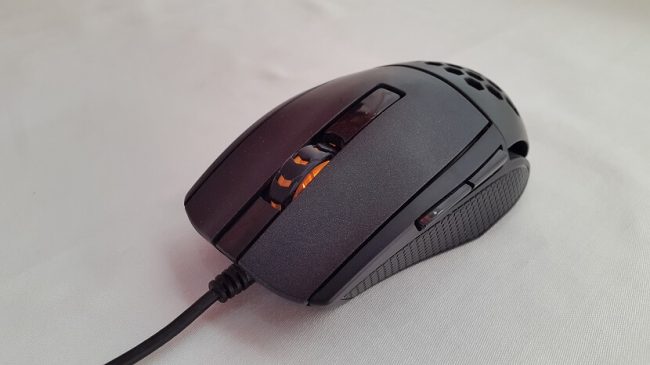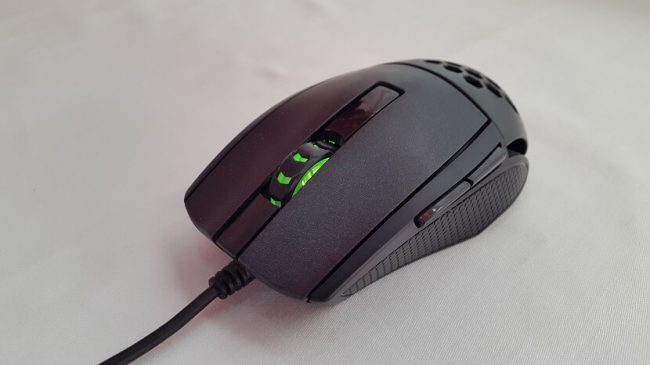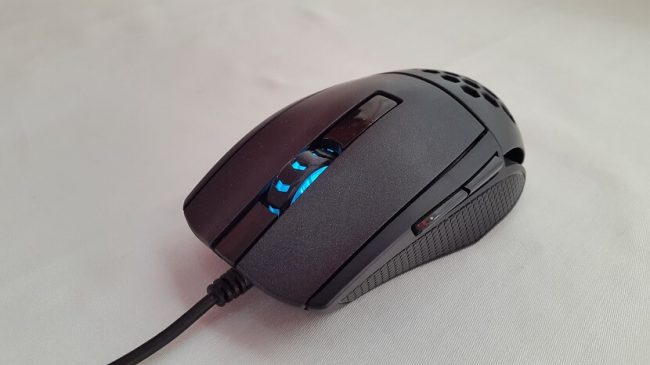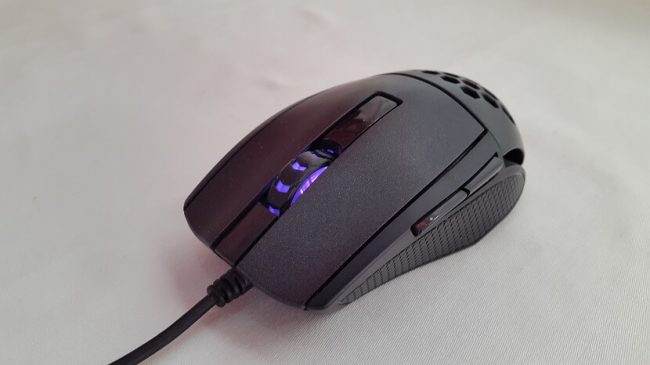 User Experience and Conclusion: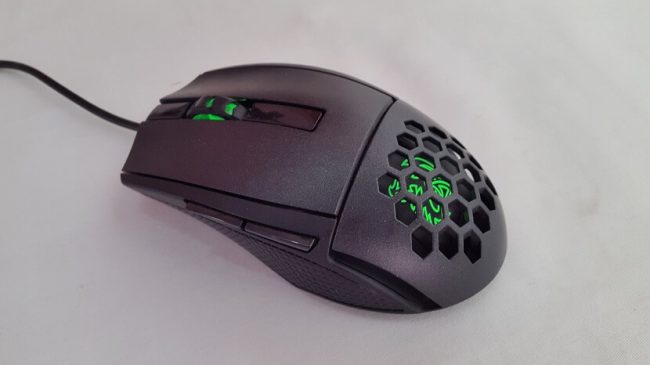 So I've tested the Ventus R for a few days and it feels like a balanced mouse with good and bad features. The good being the precise and accurate Pixart PMW 3310 sensor and the Omron switches. And the bad being the middle mouse button which doesn't feel as sturdy as it should.
Now, let us talk about the neutrals that fall in the domain of personal preference. Starting with the size of the mouse, the moment I opened the box, the word "Chisai" struck through my mind, which means short in Japanese; I know I've been watching too much anime. On a serious note, the Ventus R falls in the list of the smallest mouse I've ever used, after a local brand. It looks like a mouse made for kids under 13. In short, people who are used to somewhat medium size or big mouse may find it uncomfortable getting used to the size of the Ventus R due to not much support for the palm to rest on. But if you think the average mouse size available on the market isn't perfect for you, and a smaller one would make for a perfect grip, then the Ventus R might be right up your alley. Putting it a little harshly, I think the Ventus R was designed with school kids in mind.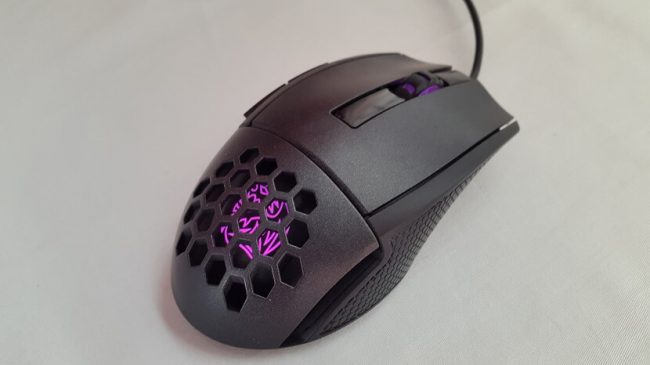 Then the click/registry point for the side buttons. The side buttons require more force than any of the mouse I've used before. This can be due to the size of the mouse as well, due to lack of the palm support, you'll need to apply more energy on side buttons to be registered. Now if you feel like you need a mouse that requires more force for the side button to register and you will be able to make up with the size of the mouse, then once again, the Ventus R might be right up your alley.
In the end, it all comes to the price point, and Tt eSPORTS has placed the Ventus R in a very balanced spot. The Tt eSPORTS costs only $34.99 which seems to be a good deal. But we can't make out decision depending on the small market where consumers like very small market, so if the Ventus R was of an average size with the same price, then the Ventus R would've been a deal breaker. In the current situation, we find it hard to recommend the Tt eSPORTS Ventus R to the market where people prefer mouse with average size, hence we'd like to give the Ventus R a 3.5/5 stars.
The Tt eSPORTS Ventus R will be available in market shortly.
Coming up next is our Tt eSPORTS Ventus Z review, and just to give a heads up, that mouse is awesome, so stick around.
Disclaimer: Tt eSPORTS provided me with the Ventus R so I could do a showcase and share thoughts on the product. All opinions are 100% mine and mine alone. For more information visit http://bit.ly/dbdisclose
We are influencers and brand affiliates.  This post contains affiliate links, most which go to Amazon and are Geo-Affiliate links to nearest Amazon store.
Hi, I'm Ahmed Kazim and I've been a gaming freak since like 7-8. I'm also a geek-o-nerd who keeps looking around for latest development in hardware/tech/gadget industries so expect some quick news from me. I'm also interested in anime (Japanese animation) and can't stand a day without music and gaming.