If you are someone that has a family with several children and are in need of help with trying to show them the importance of doing other things with their time as well as teach them the value of their time, it might be hard to find something that can assist you in doing so. With the TV Allowance TV & Video Game Time Manager, this is going to give you the assistance that you are looking for. I will say that when it comes to a very unique product this is one device that is very unique in the sense that it allows you to provide a weekly allowance for each of your children as well as deduct from that amount as they use the television, play video games and even use the computer. How this works is very simple, you simply plug into the TV Allowance whatever device you wish for it to be used on, then you are able to give each of your children their own unique pin number that they can use to be able to use that device which once their pin number is entered, it will turn on that device.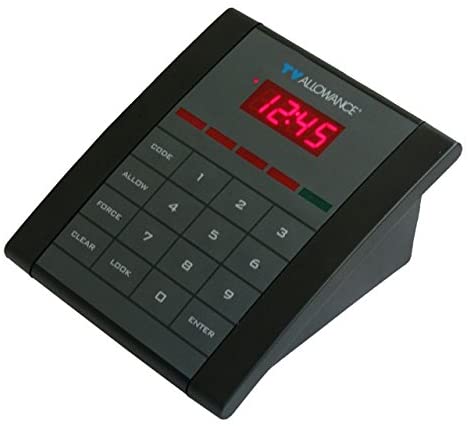 The TV Allowance allows parents the ability to set a weekly allowance and change it each week. Keep in mind, however, that you cannot change this allowance daily as it is only a weekly allowance. If you, the parent, want to be able to use your TV or whatever you have the device connected to, you have to set up an administrator pin number for yourself that you can enter as to not take any time away from anyone else that has time distributed to their own account. Another great feature about the TV Allowance is the ability to set blackout times such as times when your children are supposed to be asleep and even times that you normally have dinner. The TV Allowance provides you with the control that you are looking for as well as makes for a great tool to be able to help teach your children the value of time as well as the importance of not just sitting and watching television all day.
Product Features
Fewer arguments – You will no longer have to keep asking your child to turn off the TV each day.

Empowerment – Your children will be able to manage their own TV time, learning budgeting, decision making and prioritizing.

Free Time – Your children will spend more time playing sports, reading, etc. This will lead to healthier children!

Automatic – This is the only TV time management solution that will automatically renew the weekly allowance.

The TV Allowance will help your children manage their own time on the TV or playing video games.