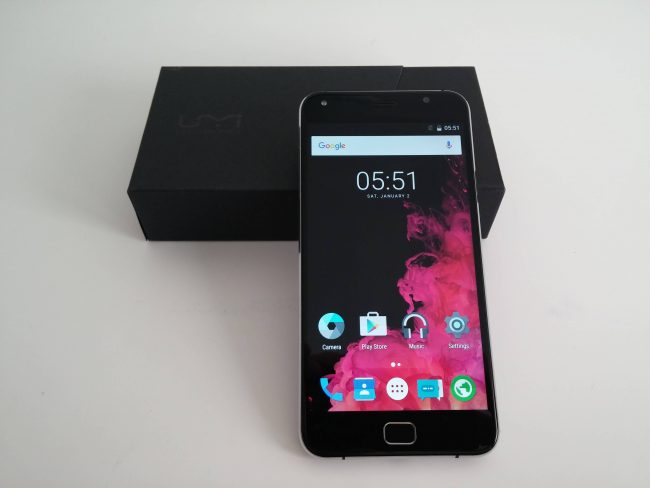 I recently had the opportunity to introduce to you a budget smartphone with a beautiful design and powerful hardware called the UMI Touch. Maybe you have not heard about this Chinese company, lately we have more and more phones from China so in other words this is nothing unusual. I must admit that I am pleasantly surprised with this device and you should definitely stay here and read our review.
Design and build
Lately Chinese companies like UMI are improving their products in all directions which is also nothing unusual because they want to be more popular like other already popular brands.  As a result the UMI Touch has a metal case including all buttons and ports. Besides what appears to be great build quality it has a really nice design that will appeal to everyone. Many will think that this is a much more expensive device than it is and it does not surprise me.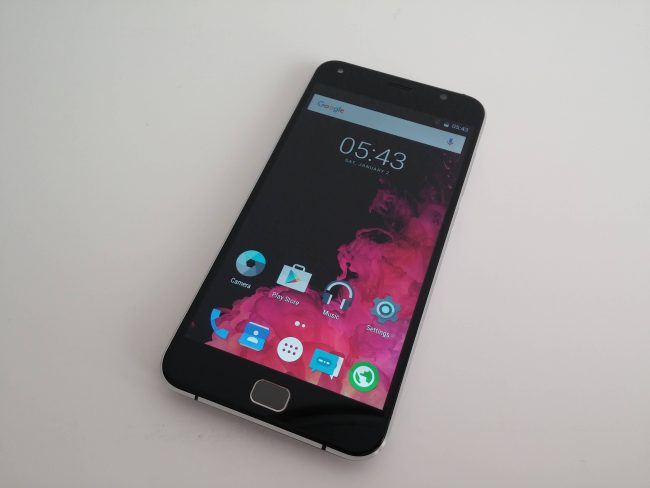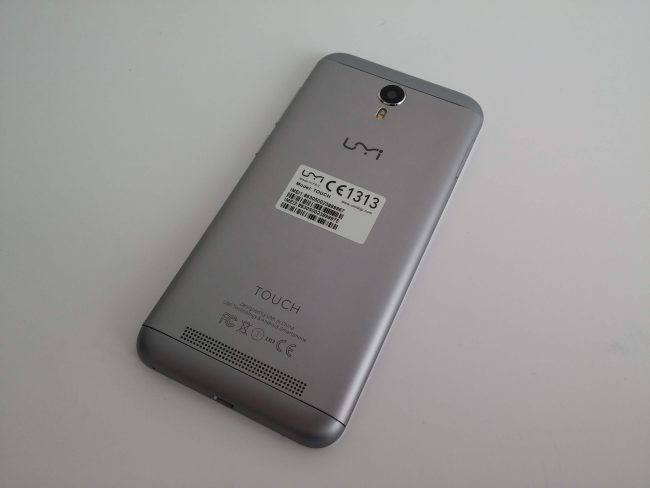 UMI Touch Performance and Benchmark Testing
You are probably wondering what kind of hardware it has because it is very important to have a good hardware combination for many reasons. I personally and many others use a smartphone for many kinds of things like playing games,  watching movies and other stuff, so you can see why is very important to have strong hardware. The UMI Touch does not have powerful hardware like the Samsung Galaxy S7 but it has powerful enough hardware like the Octa-Core Mediatek MT6753 CPU with the Mali T720 GPU. It has also 3GB of RAM and 16 GB ROM which you can increase with a microSD card up to 128GB. I have personally tried many things with this smartphone and everything works smoothly as it should, so in other words I can say that UMI Touch is born for gaming. Also below you can see benchmark test results.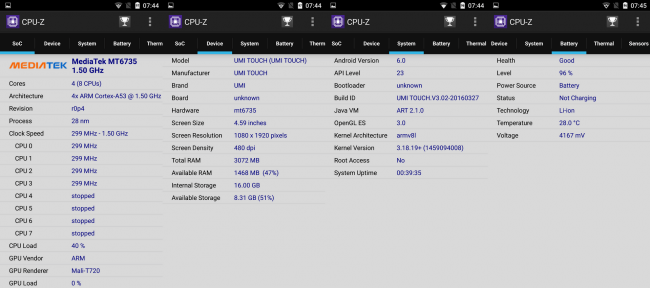 Benchmarks test results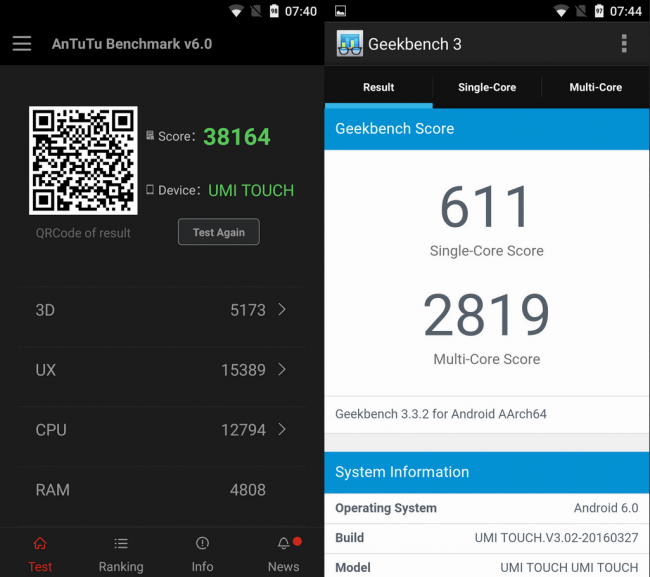 Camera Quality
Many times I have been very disappointed with other Chinese smartphones because the camera photo quality was not good, especially when they have emphasized the camera sensor. In this case the UMI Touch has a 13-megapixel camera which is equipped with Sony IMX328 sensor including dual tone flash. I must admit this sounds great because everybody knows that Sony has excellent camera sensors. But with good hardware you need to also have optimized software, in other words you need to have good camera app. So I was very curious and because of that I have taken many photos in different locations, and in conclusion I can say that the photo quality is good and much more that you would expect for a smartphone in this price range which is actually around $150.
Photo Samples
Battery life
Battery life is a quite interesting part of smartphones, especially when we are talking about Chinese phones because it is a known that some Chinese companies in the past have faked the battery capacity and because of that I test the battery with a battery tester to prove the battery capacity is real or just a false claim. When it comes to the UMI Touch, it has a real capacity of 4000 mAh according to the company. To be precise please see calculations below. To understand calculations I was charging the phone from 47% to 100%.
47% to 100% = 2024 mAh
53% = 2024 mAh
1% = 38,18 mAh
100% = 3818,86 mAh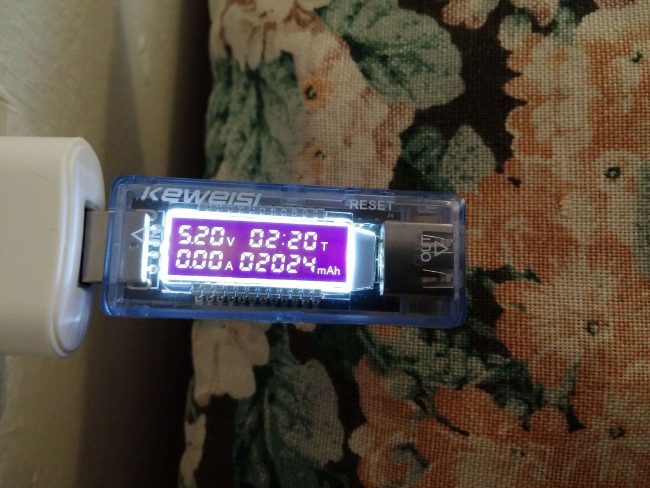 Conclusion
In conclusion, I can say that phone UMI Touch for $150 is really a great choice because it has very good build quality including a beautiful design. Also it has powerful hardware with a good primary camera. So if you are interested you can buy the UMI Touch for the best price over at Gearbest or if you need more information you can visit the UMI Touch official website.
This is the Dragon Blogger Guest Bloggers account for author's who want to submit articles and only have credit in the post instead of having to manage their own WordPress profile.