I just bought my son a fidget spinner but this was before I saw the fidget spinner sale going on over at Gearbest right now, and while most people I see are spending around $10 – $15 buying a tri-wing fidget spinner from 7-11 or whatever store they can find them in, there is a variety of unique options you can sort through with some as low as $1.99 right now and Gearbest has a great shipping policy world wide.
I really don't know what it is about fidget spinners that they have become an obsession for elementary school kids, don't believe me and you can just search YouTube for fidget spinner and see quite a number of videos with hundreds of thousands or millions of views just showing off fidget spinners.   I really don't get it, but I was playing with one just to see what the craze is about.
A fidget spinner is a device usually with 2 or 3 points that spins around a center axis, you hold it between 2 fingers and you spin it with your other hand, then while it spins you can balance it on one finger or spin it between two fingers and it will spin vertically or horizontally.  A good fidget spinner has nearly no resistance as it spins and can stay in motion for a long time, minutes.  A poor one will have resistance or drag and will slow down maybe spinning for under a minute because there is friction causing it to lose speed until it stops.
The one in the video wasn't purchased from Gearbest, but it is actually cheaper on Gearbest than where I got it and this is the copper two pronged one.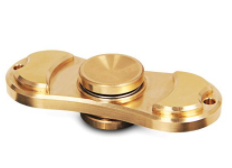 Have a Batman fan in the house, then one of the Batarang fidget spinners would be a sure hit too!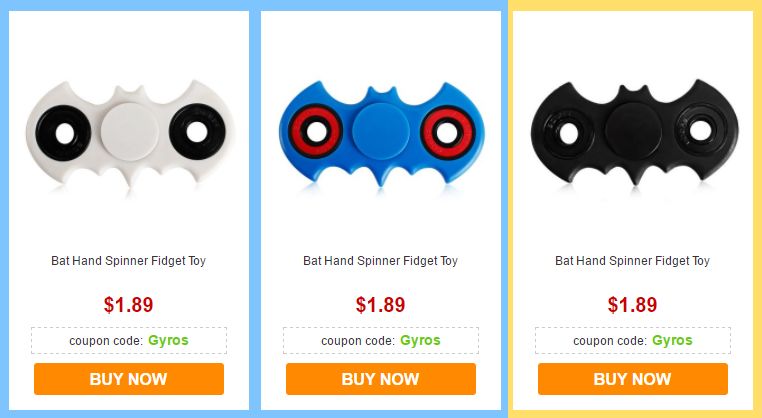 Want to get some spinners that most kids don't have so your kid can show off a unique spinner that isn't a clone of all the other spinners on the playground?  You can find a really nice selection of some premium fidget spinners as well at this sale, though the premium ones can be $25 or more dollars in price but you really get some nice options!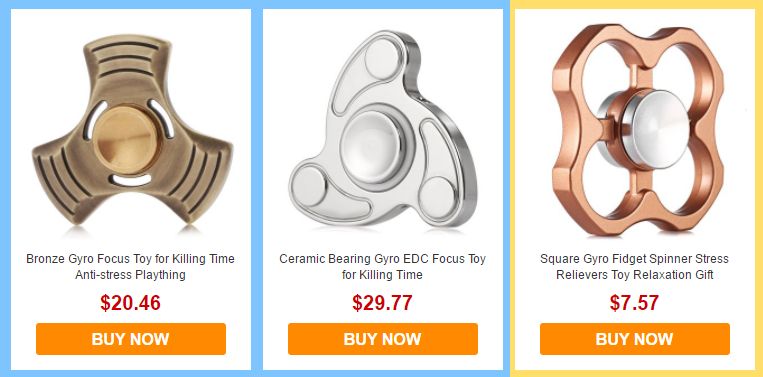 One warning for parents, I saw that some of the descriptions on the site for say kids up to 3 years old, I think this is a typo and it should have said fidget spinners are for 3+.  Most fidget spinners you can screw and detach the center for interchangeable parts, this makes them a choke hazard for kids under 3.
I have been obsessed with computers, tech, gadgets and games since the early 1980's having grown up on the Commodore 64 and Amiga computers.
By day I work in the IT Security Industry and have been in IT for over 20 years. On my spare time I am a Vlogger, Blogger, Streamer, Gadget Reviewer, affiliate marketer, influencer and entertainer. I am also an avid movie fan, TV Show fan, Anime fan, video game fan and fan of trying anything and everything new.