The Unitek 10 Port USB Charging Station is an amazing product, this 96 Watt 10 port USB Charging Station lets you charge up to 10 tablets at the same time because all of the charging ports are 2.4A capable and it even has 2 Quick Charge 3.0 ports though I was only able to test with my Samsung Galaxy S7 Edge which has QC 2.0 not QC 3.0 and it proved to be extremely fast at charging gaining nearly 60% in 1/2 an hour.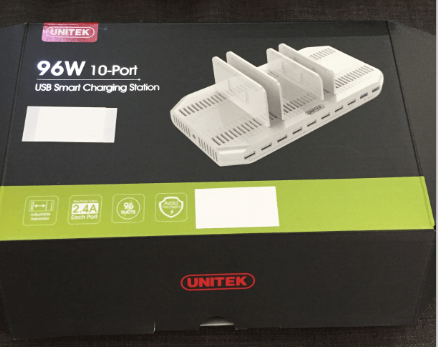 You can see compared to my old 10 port USB hub, this Unitek hub is thinner but is longer than my previous hub.  It also has the power cord hitching off of the side which I found to be an inconvenience for the way my shelf was, so I wound up having to rearrange things due to that.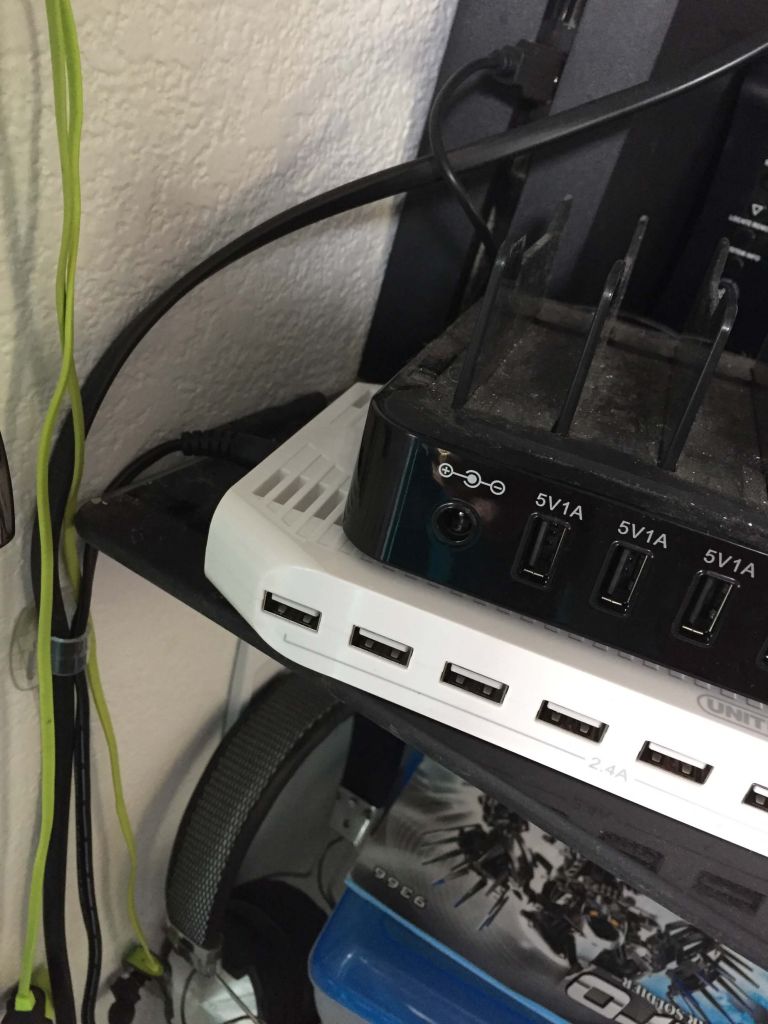 The top of the Unitek Charging Station is covered in slot holes for your dividers and you get quite a few of them in two different sizes.  This allows you to space the width to accomodate any device you want to charge.  This was particularly beneficial for me because I use Otterbox Defender cases on my Kindle Fire HDX and phones which add a lot of width with the rubber protection, this made them not work for most charging stations with slots, but these fit perfectly and the dividers seat well enough to hold your tablet in place and it can lean against the divider without it falling out as well.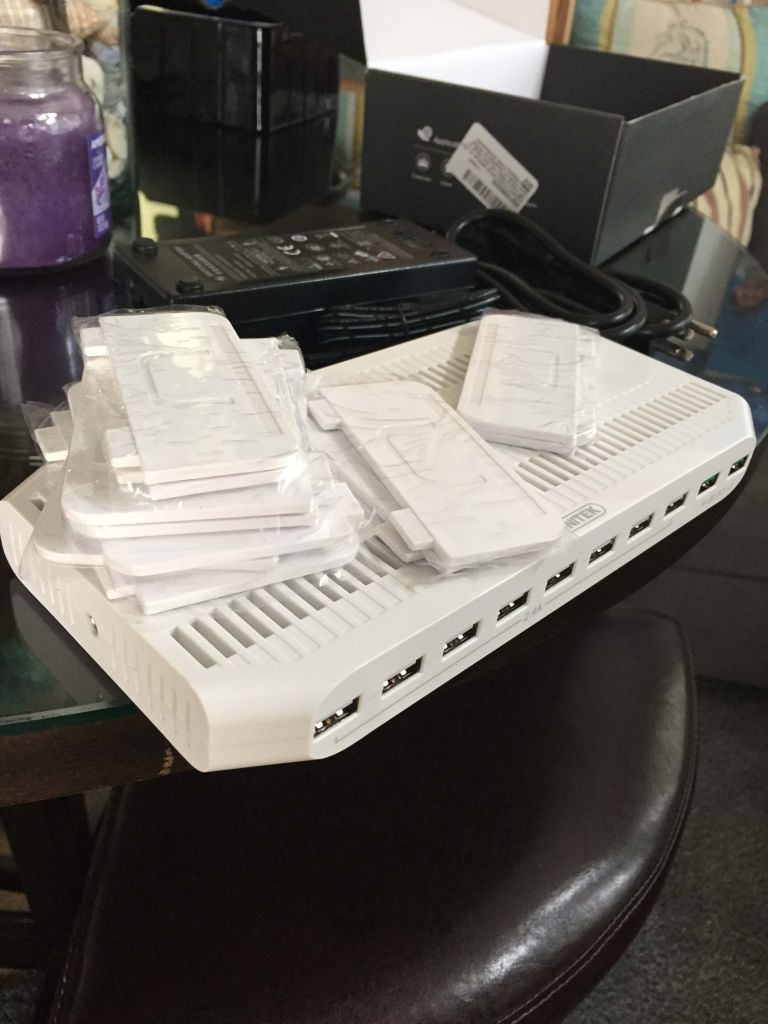 You get a total of 19.2A output max from this charging station which is a lot, you don't want to share this charging station with other products on the same circuit if you are going to pack it that tightly, though most people will not have 10 gadgets drawing 2.4A output constantly.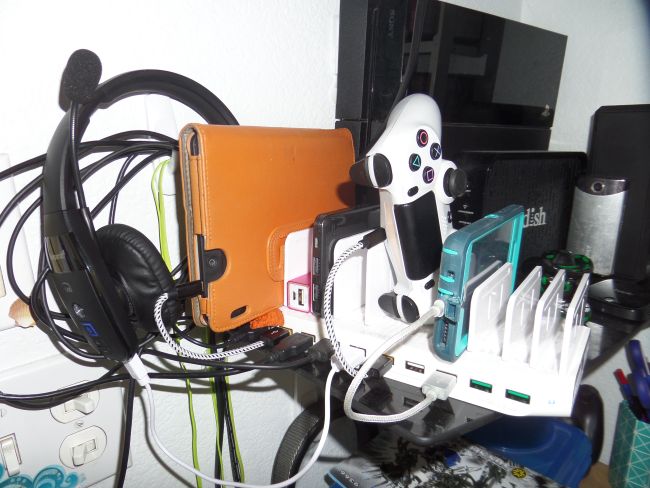 I would still recommend you put a surge protector on this thing so that in case it does draw too much power it trips the surge protector instead of your circuit breaker, though I will say I charged everything I have including a Kindle Fire HDX 8.9″, 2 Kindle Fire HDX 7″, Samsung Galaxy S7 Edge, iPhone 6, iPhone 5, 1 Bluetooth Headset, Vxi Blueparrott headset, 2 external batteries all at the same time without any issue.
Unitek 10 Port USB Charging Station Video Review
The only other thing noticed about this charging station is it appears to emit a high frequency hiss that my kids were able to hear but my ears were not able to hear it.  I was able to confirm that both units made the same high frequency hiss, so high pitched again I wouldn't have thought there was one.
Disclaimer: Unitek sent me the 10 Port USB Charging Station so I could do a thorough and accurate review.  All opinions are 100% mine and mine alone.