We are influencers and brand affiliates.  This post contains affiliate links, most which go to Amazon and are Geo-Affiliate links to nearest Amazon store.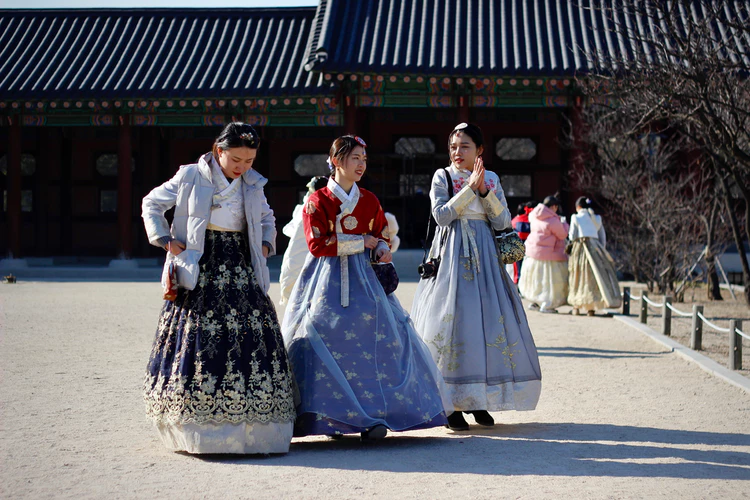 South Korea is slowly but surely turning into a behemoth in the entertainment industry. Their films are making waves internationally and are receiving acclaim, their TV shows have become a staple for binge-watchers, their idol groups garner worldwide fame. South Korea is poised to take over the world, and nothing is going to stop her. The past Korean film releases have been a treat, and these upcoming 2020 movies are ready to start a storm of their own.
Waterhole
Starring Cha Seung-Won, Kim-Sung Kyun, and Lee-Kwang Soo, and headed by The Tower and Sector 7 director Kim Ji-Hoon, Waterhole (working title) will follow the residents of a suburban area who become trapped beneath a disastrous sinkhole.
Waterhole is a disaster film telling the tale of people who become buried under a sinkhole upon the collapse of the ground under a newly-constructed villa.
How will they fare? Will they be rescued and escape, or will they ultimately perish under the hole?
Waterhole will be released in South Korea sometime next year.
Hero
Jung Sung-Hwa and Kim Go-Eun will star in this historical drama movie adaptation of the musical "Youngwoong." Both the musical and the movie cover the assassination of Hirobumi Ito, the first Japanese resident-general of Korea.
Sung-Hwa will portray a Korean freedom-fighter who plans to assassinate the general for independence, and Go-Eun will play as Hirobumi's geisha who travels to Manchuria with the general and gets embroiled in the conflict.
Filming and taping for the movie will start in the second semester of 2019 and is expected to air on South Korean cinemas next year.
Boston 1947
Boston 1947 is set to tell the story of the first international marathon after the devastating second world war. Chronicling the exploits of the Korean long-distance running team and its eventual winner, Suh Yun-bok, Boston 1947 shows the personal hardships and pressures experienced by the squad and its coach, all while the world around them still recuperates from the effects of the war.
The film release date is yet to be announced but is expected to air in 2020.
Spaceship Victory
The movie Spaceship Victory (working title) centers around the life of the four crew members of the spaceship named Victory. Song Joong-ki will cast as the ship's pilot who does all he can do for money. Kim Tae-ri is the fierce captain, leading the ship with focused eyes.
Spaceship Victory's use of technology will be prevalent in this film. Korea's first attempt at motion capture robotics will be in this movie, in the form of Yoo Hae-jin being the voice actor of their fourth crew member, a robot.
The sci-fi film is expected to be released in 2020.
Hot Blood
Based on the award-winning novel by Kim Un-su bearing the same title, Hot Blood is writer Cheon-Myeong-gwan's debut as a director. It revolves around a boy raised in the outskirts of Busan and gets caught up in a gang war for survival.
The harsh underbelly of the Korean landscape, the prevalence of gangsters and mafias, is in full effect in this film.
Shouts Of A Father
A heavy drama in its core, Shouts of a Father follows the redemption story of To-il. She is a brash, aggressive, and brave college student, and does what she wants without fear of anything or anyone. But she is changed by two things.
To-il's pregnancy, not out of accident but out of love and choice, is one. The other is marriage.
She wants something more, though. So before her marriage, she goes on a journey to visit her estranged biological father in hopes of reconciling their relationship and rekindling their bonds.
An Honest Candidate
An Honest Candidate is one of the more lighthearted titles in this list. It is a comedy movie about a third term congresswoman who has an expert aptitude in lying. She lies and deceives her way through the political landscape, until the time she suddenly lost her 'mastery', which coincidentally, is also the day just before the elections. What will happen to her once the election period starts?
Pipeline
In Pipeline, delicate actor Seo-In guk, whose eyes will make you wonder about the best colored contacts for dark eye to buy, portrays the drilling expert Pin-dol. He has a fiery, bordering on the intense, desire of digging into underground tunnels to find and steal oil.
Pin-dol and his ragtag bunch decided to fulfill their dream; turn their lives around by stealing the coveted oil from underground Korean pipelines.
Pipeline is ultimately a crime movie and began filming in July this year. It is set to premiere in cinemas in 2020.
Hello, My Soulmate
Hello, My Soulmate is a Korean remake of the award-winning Chinese movie Soul Mate directed by Peter Chan.
Two girls met at a tender age of 13 and became best friends. However, not all were rainbows and butterflies while they grew up; their relationship was characterized by meeting and separation, yearning and jealousy, and love and hate, as the two friends fell in love with the same man.
Hello, My Soulmate, is slated to premiere in 2020.
Peninsula
2016 global blockbuster Train to Busan will be one hard movie to top, but its sequel Peninsula will attempt to do just that. This movie may be one of the most anticipated ones for 2020, both by Korea and the world.
Four years after the events that shook the Korean peninsula, the whole country is in ruins. With nowhere to run and hide from the impending zombie invasion, the characters fight and struggle to escape the desolate land.
Helmed by the same director as Train to Busan but with a different cast, Peninsula will be a treat to watch, especially for people who are excited to see the sequel to the critically-acclaimed film.
2020 Korean entertainment is stacked, and this list merely scratches the surface. The upcoming year is still a ways away; more movies are yet to be confirmed, working titles can change, cast members can be moved around, added, or removed. These movies are poised to be the gems of next year, and moviegoers would do themselves a favor to watch these future films.
We are influencers and brand affiliates.  This post contains affiliate links, most which go to Amazon and are Geo-Affiliate links to nearest Amazon store.
I am interested in all things technology, especially automation, robotics and tech that helps change how society will live in the future.