We are influencers and brand affiliates.  This post contains affiliate links, most which go to Amazon and are Geo-Affiliate links to nearest Amazon store.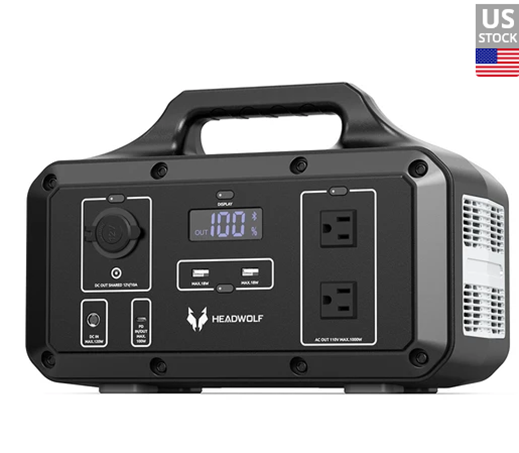 Looking for a portable power station to be able to recharge your devices in case you don't have electric power nearby?
Although electric power is accessible to all people, it is not available in all places. Villages far from the city usually have problems with electricity, so if you are looking to venture into nature it is recommended that you have equipment that is able to offer reliable electrical energy. If you travel with your family you should know that keeping your cell phones charged is as important as anything else, especially if you have young children. So, whether you travel for fun or for work, you must be prepared not to have a bad time. There are different ways to get an electrical power source. You could use a power bank or a gasoline electric generator, but to be honest, neither is practical. The power bank only offers enough energy to recharge the cell phone and the electric gasoline generator is usually very heavy and noisy, so if you need to mobilize it could be a problem, in addition to that you could make the people around you uncomfortable. The best option is to use a portable power station, they are easy to use and very efficient.
The portable power station allows you to keep many devices on at once, so if you usually travel with your family, you will surely put it to good use. Depending on the needs you can choose between several options, but if you want to get good performance then you should choose a power station that offers 1000W of power so you can connect equipment that requires higher voltage without worrying about limiting performance.
A good option to consider is the HEADWOLF D1000 portable power station. It is a power station that will allow you to continue using your devices no matter where you are, so it is ideal to use on trips or when you have electrical problems in your home. Next, discover the most interesting features of this product.
Features of the HEADWOLF D1000 Portable Power Station
High performance
The HEADWOLF D1000 provides you with electrical power at any time and allows you to connect equipment that requires a higher voltage, such as fans, sanders, laptops, and many more devices. The 1000W of power guarantees that most devices receive enough power, so you can have several connections at the same time. An LED display shows the remaining battery.
Multiple connectivity ports
To increase compatibility with your devices, this portable power station includes different ports, so your devices should be able to be used without problems in most cases. USB, USB Type-C, AC, and other ports can be found on this power station. Please note that you will not be able to use any electrical equipment that consumes more than 500W.
Easy to recharge
Charging this power station is easy. There are 5 charging modes, from an outlet to a solar panel. Please note that charging the power station battery completely from an outlet will take approximately 5 hours and up to 10 hours using a 100W solar panel.
Fans to regulate temperature
Maintaining a 1000W power station requires a great deal of effort, which is why the HEADWOLF D1000 includes two fans responsible for regulating the temperature, avoiding any risk of overheating.
Easy to transport
It seems like an obvious feature, but you'll be surprised to see how easy it is to transport this power station, considering it offers high performance. You can transport this power station easily from a car.
You can buy this item here: HEADWOLF D1000 Portable power station (geekbuying.com)
We are influencers and brand affiliates.  This post contains affiliate links, most which go to Amazon and are Geo-Affiliate links to nearest Amazon store.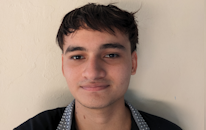 My name is Joel! I love to read, I go to university like most people my age.
In my free time I usually train boxing, I love music, I also know how to play the guitar and the harmonica.