We are influencers and brand affiliates.  This post contains affiliate links, most which go to Amazon and are Geo-Affiliate links to nearest Amazon store.
Looking for a car charger to charge devices while traveling on the road?
On many occasions, we leave our homes without much anticipation, so it is common for our devices to be almost downloaded and that can be a problem if you need to use them. Although the battery of cell phones is not characterized by providing a long duration, the truth is that fast charging is already common, so that compensates for the battery life. Previously, cell phone batteries could last a couple of hours to be fully charged, but with the best technology, fast charging was created that considerably improves the charging time. Keep in mind that not all chargers include this feature, so be sure to choose one that offers high power.
When we talk about USB car chargers you are likely to find many products, so you should be careful before buying one. Many of those cheap chargers you find in supermarkets are not of good quality and in most cases offer a slow charge. If you want to get the best performance you must buy from serious manufacturers who care about the safety of their products. Another fact that you must take into account is the ports that it includes, USB and USB type C ports must be included if you want to increase compatibility.
One of the best options to consider is the Baseus USB car charger. It is a charger that will be easily installed in your car, allowing you to charge several devices at once. It has an advanced security system that will allow you to charge your cell phones with confidence. It will certainly be of great help on car trips. Next, discover the most interesting features of this product.
Features of the USB car charger Baseus 130W
Power
One of the main features of this charger is the power it can offer. If you use the 3 ports you can receive a maximum power of 160W (100, 30, 30W per port). Each port gives you fast charging, so you can charge the battery of an iPhone 13 and other cell phones in about 2 hours. You can also charge 3 cell phones at the same time without slowing down the speed of charging.
Compatibility
Whether you have the latest iPhone 14 or use Android phones, you can use this charger normally. The vast majority of devices are compatible with this charger, so compatibility is something you should not worry about.
Modern appearance
In addition to the fact that you can place this USB car charger in almost any vehicle, you will be surprised by the modern design that will light up at night thanks to an LED light, making it easy to use at night. The materials are also built to increase durability.
Charge a MacBook
This USB car charger can not only charge cell phones, but you can also easily charge a MacBook Pro, in addition to other laptops that allow charging through these ports.
Safety
To ensure that all your devices are charged safely, Baseus incorporates an advanced security system that prevents overvoltage, short circuits, or any electrical accident, so your cell phone will be charged correctly and receive the energy that needs.
You can buy this item here: Amazon.com: 160W USB C Car Charger, Baseus Type C Car Charger, QC5.0 PD3.0 PPS 3 Ports Super Fast Charging Car Phone Charger Adapter for iPhone 14 13 12 Pro, Samsung S22 S21 iPad MacBook Pro Air Laptop Steam Deck : Cell Phones & Accessories
We are influencers and brand affiliates.  This post contains affiliate links, most which go to Amazon and are Geo-Affiliate links to nearest Amazon store.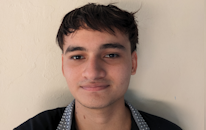 My name is Joel! I love to read, I go to university like most people my age.
In my free time I usually train boxing, I love music, I also know how to play the guitar and the harmonica.