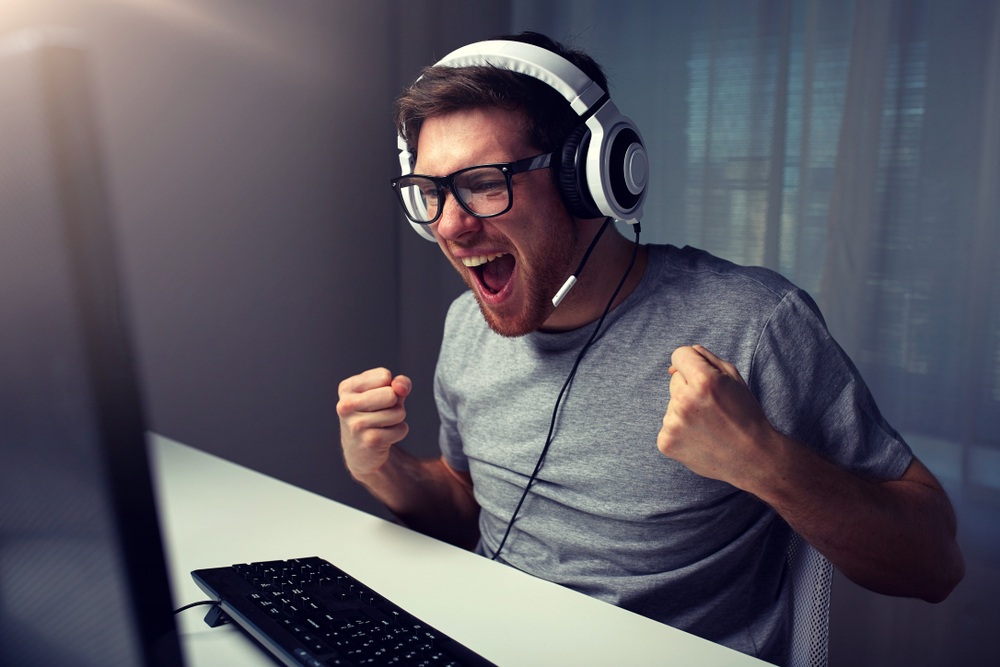 For as long as you can remember, you have loved video games. From begging your mom when you were 10 to let you play Crash Bandicoot for 15 more minutes before bedtime to knowing all of the characters in Mario, Sonic the Hedgehog and Minecraft in junior high, you definitely have your roots in gaming.
Now that you are a bit older, you still love everything about gaming. Whether you are on your PC or game console, you enjoy playing a variety of games and meeting fellow gaming fans. In order to make your video game time as fun, comfortable and stress-free as possible, you are working on creating a space in your home that is dedicated to your favorite hobby. To help make this room as amazing as possible, as well as enhance your gaming experience, consider the following:
1. Invest in a Gaming Couch or Chair
While you can play video games from your couch, recliner or kitchen chair, nothing will elevate your gaming experience faster than an actual gaming couch. When looking for a gaming couch to go along with your PS4 or other system, look for features like connectivity with speakers and consoles, extra comfortable seating for those hours-long gaming sessions, cup holders and durable fabric that is easy to spot clean. For the games that you play on your computer, look for a PC gaming chair that has arm rests, wheels and is adjustable in both height and angle recline. Like the couch, the gaming chair can also include built-in speakers. You might also find one with a massage function—perfect for soothing frayed nerves when you are having difficulties clearing a level.
2. Work on Improving Your Latency
If you notice a lag time when playing and are understandably really annoyed by it, here is some great news: you can take tangible steps to fix the problem. As for how to improve latency, make sure that all other applications are closed on your computer when playing your game. If you leave a streaming music service or social media site open it can eat up bandwidth, causing your game to lag. Another effective way to improve your latency and thus decrease lag time is to connect to the router directly with an Ethernet cable, rather than rely on Wi-Fi, which can be hiccuppy at times.
3.Include Lots of Storage in Your Game Room
Your TV shouldn't be the only piece of equipment you carefully store on a mount or in an entertainment center. Also look for storage options for your multiple controllers, consoles, chargers, headsets, game boxes and other gaming accessories. If you can, go for a unit with lots of shelves on the side and drawers at the bottom and invest in some plastic or heavy fabric bins that will hold and organize a lot of items and can be placed on the shelves. The same need for organization will hold true for your PC gaming desk; it should have ample room for your monitors, keyboard and mouse as well as storage shelves and drawers beneath the flat desk area to hold all of your gaming-related stuff.
Have a Blast in Your Dedicated Gaming Space
Creating a space for video games requires more than a basic desk or table for the PC and a bean bag chair propped up in front of the TV. By investing in a comfortably ergonomic couch and/or chair, taking the time to work on improving your latency, and making sure you know where all of your gaming electronics and accessories are located, your video gaming experience will be elevated to the next level of comfort, fun and success.
I am interested in all things technology, especially automation, robotics and tech that helps change how society will live in the future.