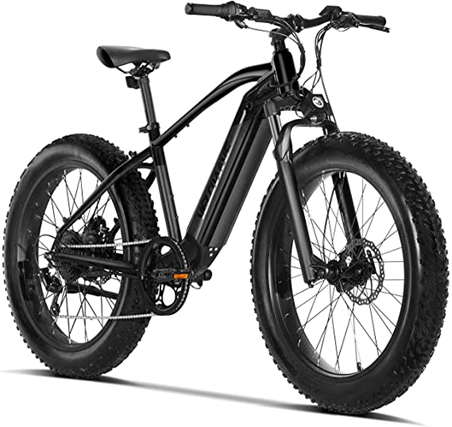 Looking for a high-end electric bike?
Bicycles are the perfect means of transport; they help us protect the environment and also keep us in good physical shape. In recent years electric bikes have become popular in most countries and currently offer great performance. Electric bicycles help us to obtain a higher speed without needing to saturate our bodies. With an electric bike, you can reach speeds of up to 30 km/h with minimal effort. They work thanks to an engine without an accelerator that helps us when we pedal, this means that they work as an "assistant". Electric bikes have evolved and today there are bikes with great power and optimized battery performance for the best performance. There are several models of electric bicycles on the market and it can be difficult to choose the best one. According to our budget, we can opt for a specific model, however, the high range is usually preferred by most. That is why I will talk about VELOWAVE, a high-end electric bike that offers us 750W of power and specifications of the best quality. This bike offers us a speed of up to 28 mph. If you are looking for a high-end electric bike you would surely like to know more about this product.
Features of the VELOWAVE electric bike
VELOWAVE is a recognized brand in the manufacture of high-end electric bicycles and in recent years they have significantly improved the performance of electric bicycles. The main feature of this electric bike is its motor. The motor provides a power of 750 W and uses high-quality Bafang gears. The engine has been upgraded to offer better performance and is now capable of reaching a speed of 45 km/h (28 mph). Another feature of this electric bike is its removable battery. The battery has been updated to offer better autonomy. This electric bike uses a 48V battery and is capable of offering a range of 25 to 40 miles (range may vary depending on cyclist weight, weather, and road condition). The electric bike also includes powerful LED lighting and power. It includes an LED screen that offers useful information. Another important aspect is its brakes. This bike uses high-precision hydraulic disc brakes for safe and fast braking. It uses a 7-speed rear gear from the renowned Shimano brand. Wide tires allow you to get a safe ride on rough terrain. It is a bicycle with high-quality components. Keep in mind that this electric bike is designed for people with a height greater than 5.4 feet, you should also consider the weight. This bike has a gross weight of 75 pounds (something common on electric bikes). Another important fact is that the manufacturer recommends keeping the original box in case you need to return the product. The factory offers a one-year warranty.
Summary
Whether you are looking for a bike for outdoor cycling, commuting to work, or just strolling surely VELOWAVE is what you need. It is a high-end bike with a battery optimized for long trips.
You can buy this item here: VELOWAVE Electric Bike Adults 750W BAFANG Motor 48V 15Ah Removable Larger Battery 26" Fat Tire Ebike 28MPH Snow Beach Mountain E-Bike Shimano 7-Speed Black/Gray : Sports & Outdoors (amazon.com)
My name is Joel! I love to read, I go to university like most people my age.
In my free time I usually train boxing, I love music, I also know how to play the guitar and the harmonica.