We are influencers and brand affiliates.  This post contains affiliate links, most which go to Amazon and are Geo-Affiliate links to nearest Amazon store.
Artificial Intelligence (AI) has been making inroads into multiple industries over the last decade. The entertainment industry has witnessed a surge in AI development in the last couple of years as multiple providers in the entertainment world have been willing to experiment and invest in new AI technology in order to bring their viewers a new and unique experience.
Before we get into how AI will impact the entertainment industry in the next 5 years, it is important to clearly define what we mean by artificial intelligence. In simple terms, AI is a software program that has been designed to complete tasks that require human intelligence to be completed. These tasks can be simple as well as complex, depending on the nature of the AI program.
New Ways to Hear Music
AI is playing a major role in transforming the multibillion-dollar music industry by offering record companies and artists new ways to improve their music, add innovative features that make their tracks and videos more interesting and creative.
The advancement in AI will not only have a positive impact on music creators but also listeners as new tech options will allow listeners to experience music in a completely different way by the time 2023 arrives. Some of the AI programs that are currently being tested in the music industry include Mood Matching, Songs That Do Not End and Holographic live Performances in concerts.
So if you look at Mood Matching AI you will find that AI will sync your playlist based on your current mood and get you to listen to tracks that will make your day better. The Holographic AI programs will allow concert goers to see the favorite artists and bands in a different form based on the artist's preferences.
M such as Yamaha have introduced AI into their AV systems. The systems are able to determine the type of sound content you are listening to and adapt their digital sound processing for that specific music or tv scene.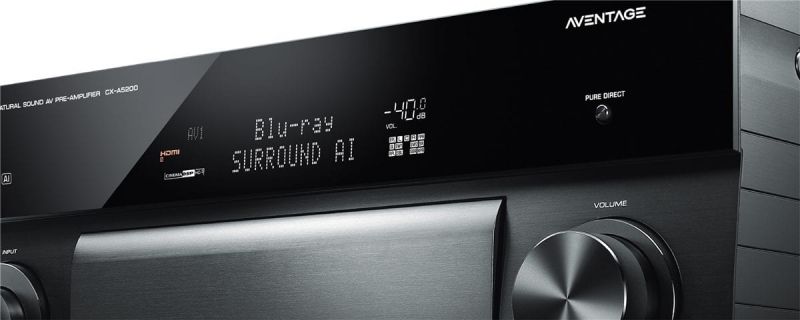 Yamaha AI AV
Innovative Online Casino Games
In the last 5 years, online casino operators have noticed that the majority of their players now prefer to play games via a mobile device or tablet. Gaming analysts predict that in the next 5 years, online gamblers will move towards games that incorporate AI and make things more appealing to players.
A number of top gaming companies such as PokerStars have already invested in setting up an AI department and creating AI games that will soon be rolled out. Apart from providing players with innovative AI games, artificial intelligence will make the online casino industry much safer for players. At NoDepositHero.com you can find casinos with the best technology stack.
The Movie Biz
Movie producers are constantly looking for the latest technology to create mesmerizing visuals, crazy stunts and a storyline that leaves the audience in awe. The movie business is a multi-billion dollar industry in all of the top countries of the world and the demand for world-class AI is increasing with every passing year.
Movie houses no longer want to spend countless hours going through video footage to find the perfect scene nor do they want to pressurize actors to carry out scenes that they are not comfortable or equipped to do. This is where AI will be extremely useful as it will cut down production time by going through hours of video footage and finding the perfect clips that need to be shown. AI has already been used to test movies and their effectiveness.
AI programs will also be able to generate fake movie stars and use holographs to carry out difficult scenes which will be shot in a shorter amount of time for a lesser amount of money when compared to paying a top actor and their stuntman or stuntwoman.
Wine And Dine To Perfection
The top dining establishments from around the world will take steps to pioneer new technology that allows them to quickly gauge their customer's food preferences, mood swings and then make suggestions that will make it easy for them to choose from the menu and save time.
AI food sensors can be worn on the customer's body that will help gauge this data and then pass on the same to the restaurant. The AI program will be able to figure out what kind of wine you enjoy, the portion size that you would like to eat that day/night and whether you prefer a fat free desert or one that is sweet as pie.
AI apps will also help customers make better choices when it comes to ordering their food online. AI apps will be able to give customers the history behind the dish, show them images of the dish in animated, virtualized and 3D mode. The app will also help you stay away from places that you prefer not to dine at because of weight loss goals, poor reviews or lack of vegan preferences.
Global Travel
Millions of people from around the world end up getting stressed out planning their vacation or weekend getaway. Airport authorities, travel operators and frequent travelers will soon be able to make full use of AI technology to make their traveling experience a lot more comfortable and fruitful.
AI surveillance technology and sensors should help in significantly speeding up the process of scanning and checking travelers. The fact that AI will be deployed in security protocols will also ensure there is less room for human error and make things a lot safer for everyone involved.
Entertainment World Will Change By 2023
What we can be assured of is that AI will change the entertainment world for the better by 2023. We can expect these changes to be rolled out slowly but surely, so be prepared to roll with the times!
We are influencers and brand affiliates.  This post contains affiliate links, most which go to Amazon and are Geo-Affiliate links to nearest Amazon store.
I am interested in all things technology, especially automation, robotics and tech that helps change how society will live in the future.