In this day and age where technology rules the world, it is important to have strong and foolproof precautionary measures against malicious software and viruses. One of the most common reasons for failures or problems in computers is the lack of antivirus software, or expired antivirus software. It is an issue that is often overlooked and has dire consequences for the unfortunate computer owner. But first, let us understand the concept of malicious software such as a virus.
What is a Virus?
These days there are so many different types of viruses. So what is a virus? A virus is usually hidden and can do a number of things, as it relates to the health of the computer. A few examples are provided below:
Make a computer run slowly
Prevent computers from booting up
Damage parts of the system or amend how the system operates without the owner's knowledge
Be used to steal personal details
Move from machine to machine on a network
Attack other machines using the machine as a host
Send out unauthorized messages
Because viruses can severely damage your computer, including all of its data, as computer savvy-consumers, it is important to invest in a quality antivirus program. In fact, IT experts from cinamanotech.com provide a detailed comparison between two (2) of the leading antivirus programs, which are: Bitdefender and Avast. They have comprehensively discussed the pros and cons and compared the two based on the antivirus' program's features, anti-malware protection, impact on system speed, interface, pricing, popularity, and pricing. Bitdefender has advantages on anti-malware, simple user interface, and customer ratings. Avast, on the other hand, has good system performance; but both have good customer ratings. Both antivirus programs are of excellent quality that can have good ROI on your money. IT experts also emphasize the benefits of installing a quality antivirus program on your computer. The benefits are as follows:
Ransomware Protection
Protection of Sensitive Data
Email Protection
An Improved Online Security
Ease of Use and Management
More User Packets under One License
Professional Support
Useful Extra Features
Server Protection
Since Antivirus is a core component in IT Security, here is a list of the 2020 Top Five (5) Antivirus Programs that comprehensively reviews the pros and cons of each feature:
Bitdefender
Bitdefender offers feature-rich software that can give you top-notch security. It can block intrusions and filter network traffic with ease. It is also a flawless tool for detecting threats in real-time. Moreover, you can use this excellent antivirus with little to no compromise on system performance. It delivers top-notch, real-time, anti-phishing, anti-fraud, and malware threats protection. On top of that, Bitdefender offers numerous practical features, like anti-theft, VPN, password manager, and much more.
Avast Free Antivirus
You might expect that a free antivirus would come with only the most basic protection, with advanced bonus features reserved for paying customers. In truth, many of the most popular free antivirus tools offer full-scale protection along with a ton of extra features. Avast Free Antivirus gives you more than many competing commercial products. On top of excellent antivirus protection, it adds a network security scanner, a password manager, browser protection, and more. It's an amazing collection of security features, considering that this product is free.
Kaspersky Total Security 2020
Kaspersky Total Security 2020 has an excellent anti-malware software that can crush computer viruses with ease and has impressive scanning capabilities. With Kaspersky, you get multi-layer protection against all kinds of online threats, including ransomware, Trojans, keyloggers, etc. It also offers an encrypted browser for safe online banking, VPN, and numerous practical features that will keep you, your privacy, and devices safe.
ESET Internet Security
ESET Internet Security comes with two layers of machine learning-powered security, excellent detecting and removal capabilities, and an exciting set of additional features. There's a lot to love about ESET Internet Security, but the main advantage of this product is that it will keep you and your family safe from offline and online threats.
TrendMicro Maximum Security
Trend Micro Maximum Security offers top-notch smartphone and computer virus protection, powered by artificial intelligence. Moreover, this lightweight antivirus comes with lightning-fast scanning capabilities and numerous features that will protect you from all types of cybercrime.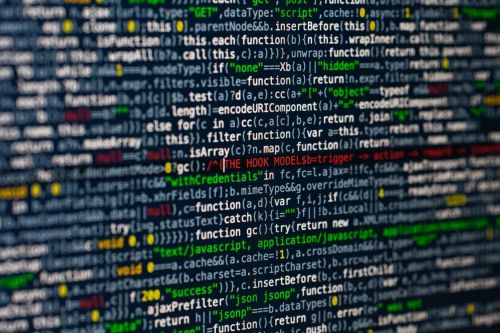 In conclusion, choosing the best antivirus software for your computer can be a daunting task, due to all the criteria you have to take into consideration. You may want a basic security solution for your PC or laptop or a highly advanced protection system for the entire family, capable of protecting not only against viruses but also against hacker attacks and fraud. As technologically-savvy consumers, make sure that you invest your money in the antivirus that would fit all your needs, at the price you are willing to pay.
I am interested in all things technology, especially automation, robotics and tech that helps change how society will live in the future.