Much like PCs, there are tons of gaming mice available in the market. They can entirely change the way you play your favorite games. Whether you love playing first-person or third-person shooting games or multiplayer games. If you have the best gaming mouse with you, even hours of gaming sessions won't feel stressful. 
There are a lot of things that go into choosing the top gaming mouse in 2020. Also, if a mouse is expensive, it doesn't mean that it is perfect for you. Everyone is different, and so is their choice. In this article, we will cover which ones could be the top gaming mouse 2020. All these mice are tried and tested by us, so you know you are getting the best. 
1- Roccat KAIN 120 AIMO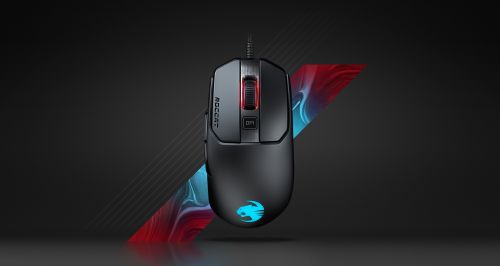 Marketed as "one-click ahead," this mouse deserves to be at the top of our list. It has an aesthetic design and is lean towards palm grip usage. However, it has a quite uniform and rectangular flow from back to front. This means it is perfect for claw grip people. It is incredibly fast at shifting speed and is very light (merely 89 grams). KAIN 120 AIMO custom-designed Omron mechanical switches installed with an intelligent algorithm improves your signal processing speed. Your mouse can be registered 16ms faster. 
2- Logitech G502 Lightspeed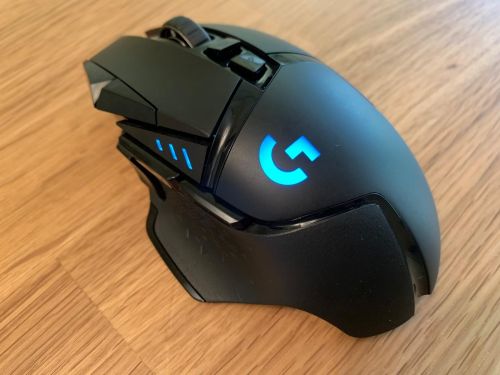 With a DPI of up to 16,000 and a report rate of 1ms, Logitech G502 Lightspeed is a wireless gaming mouse that comes with wireless charging functionality. What makes it the best gaming mouse is that it can be used in wired mode, charge-use-recharge wireless mode, or in a continuous charging mode on compatible mouse mat. It delivers a 24-hour battery life with lighting enabled. 
3 – Razer Deathadder Elite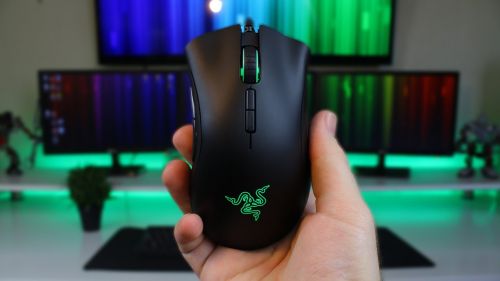 With a DPI of up to 16,000, six buttons, and an optical sensor, the Razer Deathadder Elite has an all-around fantastic shape for all sorts  of grips and hand sizes. The optical sensor of Deathadder Elite is one of the best mouse sensors available with 99.4% resolution accuracy and a 450 IPS rating. It may not be as visually appealing as other gaming mice but is surely as powerful as they are. 
4 – ASUS ROG SPATHA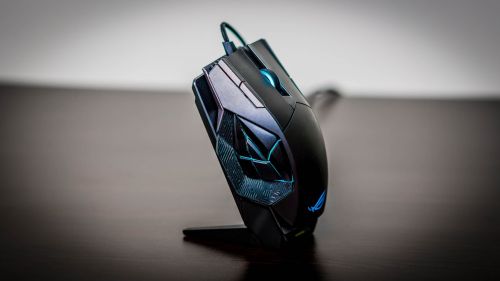 With a DPI of up to 8,200, ASUS ROG SPATHA has a programmable 12-button design optimized for MMO. Besides, it has in-flash memory, RGB lighting, and customizable click resistance. Though it is a little expensive, it has got a severe bit of hardware from Asus's elite Republic of Gamers range. It is perfect for people with a palm grip. 
5 – HyperX PulseFire Surge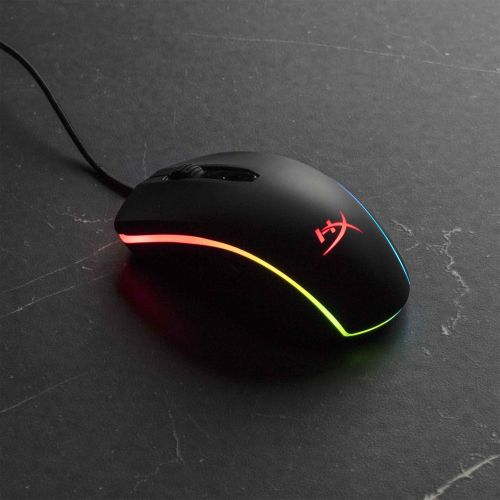 When compared to other gaming accessories companies, HyperX is relatively new. But, with high-end gaming mouse like Pulsefire Surge, HyperX has a DPI of up to 16,000 and on-board memory to store user profiles. So even if you change the PC you're playing in, you won't have to reset the settings every time. HyperX's NGenuinity software makes it easier for customers to make changes to the mouse's settings. 
6 – G.Skill RipJaws MX780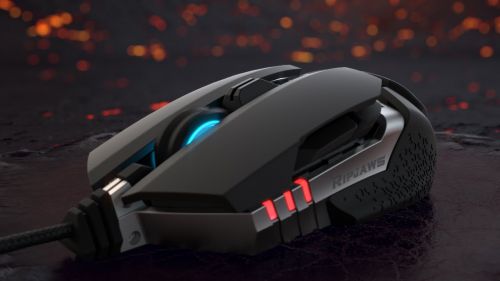 G.Skill RipJaws MX780 is the most customizable mice on the list. It has a DPI of 8,200 and supports on-the-fly DPI switching. You can change the mouse's height, adjust palm rest, adjust weights, and offers ambidextrous and interchangeable side grips. It has eight programmable buttons and on-board memory storage for profiles. 
7 – SteelSeries Sensei Ten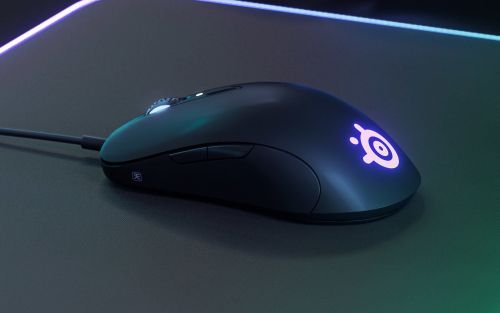 With a DPI of up to 18,000, the SteelSeries Sensei Ten offers 60 million Click Mechanical Switches and has an ambidextrous design. Besides, it offers the most impressive acceleration and deceleration customization options. It even provides an exceptionally smooth performance. Its tilt tracking feature keeps tracking consistent and precise even when you are lifting your mouse and putting it back at tilted angles. 
8 – Corsair Ironclaw RGB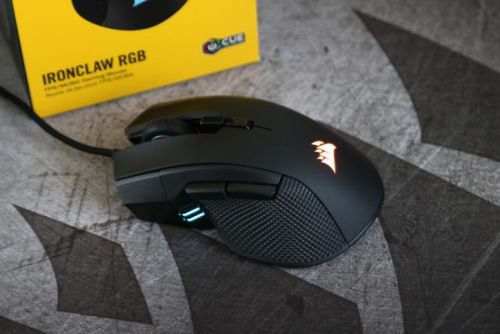 With a DPI of 18,000 and an optical sensor, Corsair Ironclaw RGB mouse has seven buttons. It is great for larger hands due to its grippy rubber sides. It is domed and curved fit perfectly in the palm of right-handed gamers. Besides, it does offer a lot of customization options to make your game even smoother. 
Conclusion
Gaming mouse can significantly improve your gaming performance. Each of the mice mentioned above are a top gaming mouse of 2020. We hope you found what you were looking for. Happy Gaming!
I am interested in all things technology, especially automation, robotics and tech that helps change how society will live in the future.