We are influencers and brand affiliates.  This post contains affiliate links, most which go to Amazon and are Geo-Affiliate links to nearest Amazon store.
So this is my third part in my series where I feature newer streamers whether they are Twitch, Mixer, Dlive, Facebook or YouTube streamers and help my readers learn a little bit more about these entertainers and what their channel is about.  If you are a streamer and want to be featured in either a round up article like this one, or are interested in a potential full interview article then just fill out the contact us form and I would be happy to reach out to you in the near future.
Console_Me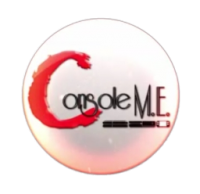 Console Me started with a team of 3 childhood gamers (Blaze HD, Nc0gneto, Dynamike Wolf) who wanted to take our love for gaming to another level. Although we all have grown, spread to multiple states, and got into our own things, we still love that we can bring back the good old days of hanging out at each others houses and having epic gaming nights. We started streaming to let the world experience everything we enjoy about the time we spend together gaming, and be included in our memories. Since we started we have added 2 people to the family. (K1NG CrAzY FooL) helps with our streams, and a camera man (Eric) that wanted to help out with our videos. We mainly stream on Twitch.tv/console_me, but we are working on adding Mixer, YouTube, and Facebook as well. The best thing about having a Team that lives in different states, is that our viewers get multiple personalities/Gameplay styles, on multiple games, the ability to catch additional streams throughout the week, and joining us on Fridays its already a party going when you get there. We don't just stop there. We also focus on game reviews, Kickstarter top 10, game footage, and bloopers, etc. To get a taste of what we have to offer, check us out on Instagram.com/ConsoleMediaEnt, Facebook.com/ConsoleMediaEnt, Console m.e. on YouTube and soon ConsoleMediaEnt.com will be up and running. We appreciate everyone that has followed, and everyone that comes to hang out with us ever Friday night when we stream. We love you all, and there is much more to come.
Watch live video from Console_Me on www.twitch.tv
---
Courtsgame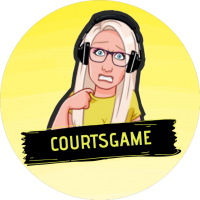 My names Courteney, I'm 20 years old and from the Uk. I've always loved gaming since I was little from when I had my first ever Playstation 1. I love having a good laugh and making new friends to game with as well as making friends for life. I mainly play and stream from my ps4 multiple different genre of games a few are fortnite, ark survival, Overcooked, cod, lego games and many more. I can be competitive but i love to just mess about and have some fun. You can always expect a good laugh from my streams. I started streaming for fun and to help my anxiety and get out there and meet new People, streaming has been the best choice i've made I've already met some amazing funny People and i cant wait to meet some more! It's an amazing community!  Visit https://www.twitch.tv/courtsgame and learn more and come join my streams.
Watch live video from courtsgame on www.twitch.tv
---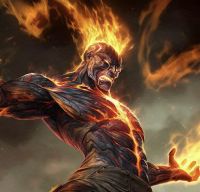 Hello, my stream name is dvrkgames and I actually got the name from a site I play on and it just stuck. I started streaming literally on 11/19/19 and I wanted to start connecting with more people. People can expect me to read chat and if they wanna join me while I play they can play with me, I am open to gaming with my viewers and encourage them to join my League of Legends game streams.  My stream schedule is 9AM-2PM Tuesday, Wednesday, and Thursday as of right now.
Watch live video from dvrkgameson www.twitch.tv
---
Nightmeree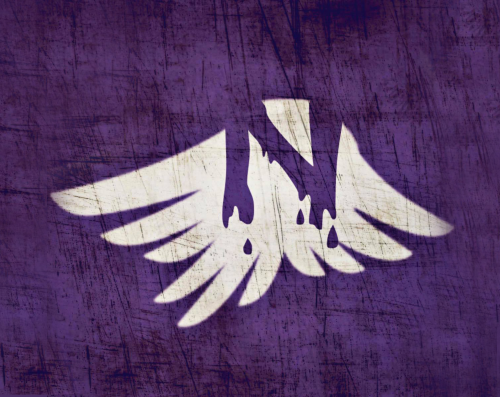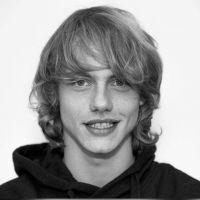 My name is Robbie AKA Nightmeree I have been gaming for as long as I can remember, and it was never just the casual gaming any kid would do; but it was something I found passion in. I knew someday I wanted to turn my passion for gaming into something big. When I graduated highschool I got accepted into a college for Game developing, and along with that and my idea for someday creating a community in the gaming world, I believe I can make it into something big. I enjoy competitive gaming because I've always had a competitive side that I couldn't shake. But that's also why I never gave up on my dreams even though people around me told me I wouldn't make it and to play it safe, but I want to beat the odds and go for what I've always wanted. I also enjoy playing casual games with my viewers and recently got a Nintendo switch to stream as well. I have a lot of room for improvement but I see and understand that you have to start somewhere and stay dedicated. Just like the quote says " you have 3 choices in life.. give up. Give in…or give it all you got."
Watch live video from Nightmeree on www.twitch.tv
---
DaPoopyChicken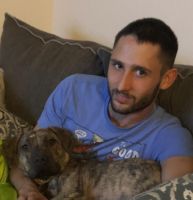 A little introduction about myself, I have always loved gaming, especially on the Xbox. I used to game pretty constantly in my younger years, unfortunately I lived in a very small town that was pretty off grid. Now that I've moved across country and to a bigger city, I have a decent amount of free time. I decided that it was finally time to take my love of gaming to the next level by streaming. I want people to feel like they have an escape from reality by watching my stream, without them having to play the games. I will usually play anything from action gaming and shooters to survival horror. I'm more of a run in and shoot em up kind of person than someone who tends to be more strategic, I feel like its more fun that way! Jump right on into the action and if I get killed, I get killed. I hope people enjoy watching my stream and will leave me any comments or suggestions they feel to make it even more tailored to their needs.
Watch live video from https://www.twitch.tv/dapoopychicken on www.twitch.tv
---
Myzaree90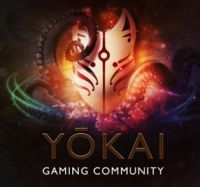 A little bit about me, Myzaree90.  I'm a dedicated and competitive gamer, with some casual chill games on the side. My main gaming comes from MMO's such as WoW, WoW Classic & FFXIV, I do play other games such as SC2, AoE 2 DE, Call of duty MW – Which I must add I'm absolutely terrible at FPS Games! But I enjoy them non the less! I've been playing games since I was around 6 years old, I'm now 29 still a big kid at heart but what gamer isn't! I currently work as Head of IT for a small recruitment firm from home, I started streaming as a way to help with my Mental health issues which have unfortunately got significantly worse since the passing of my Grandmother and Grand father as they raised me from when I was young!
I live with my wife with our first baby being on his way in January 2020! It's going to quickly!! For those who are dog lovers, we have 3 huskies which are Echo – 5 Years old, Luna – 4 years old & Yokaí 3 years old – he's probably the dumbest most caring dog I've met in a long time. You will regularly see them on stream pestering and trying to get involved! I have built my own community of several different streamers called Yokaí gaming community in which we believe that supporting and helping other streamers is a valuable thing to do, Streaming has helped me a lot with my Mental health and I feel it could help a lot more!
Watch live video from https://www.twitch.tv/myzaree90 on www.twitch.tv
We are influencers and brand affiliates.  This post contains affiliate links, most which go to Amazon and are Geo-Affiliate links to nearest Amazon store.
I have been obsessed with computers, tech, gadgets and games since the early 1980's having grown up on the Commodore 64 and Amiga computers.
By day I work in the IT Security Industry and have been in IT for over 20 years. On my spare time I am a Vlogger, Blogger, Streamer, Gadget Reviewer, affiliate marketer, influencer and entertainer. I am also an avid movie fan, TV Show fan, Anime fan, video game fan and fan of trying anything and everything new.