We are influencers and brand affiliates.  This post contains affiliate links, most which go to Amazon and are Geo-Affiliate links to nearest Amazon store.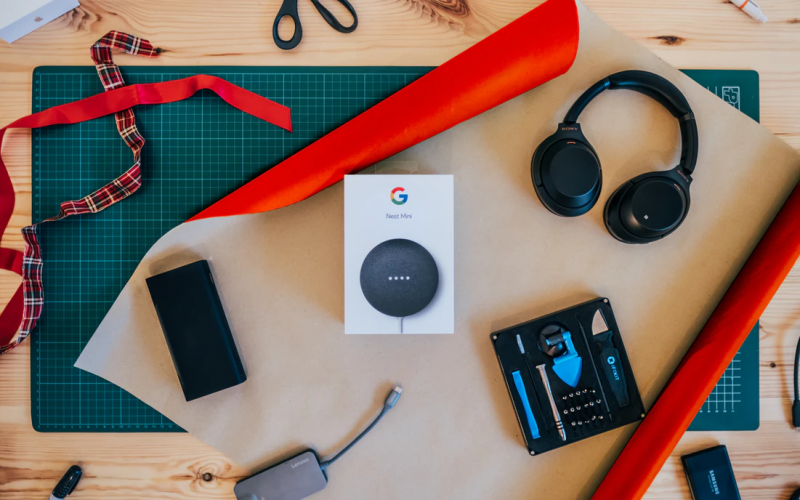 Nest before Google
Founded in May 2010, Nest Labs aims to improve living space. Currently, it releases the technologically advanced Nest Learning Thermostat and Nest Protect, whose aesthetics are very similar to Apple products which is not surprise since its developers are from Apple. Even despite the fact that Nest was created by Apple's former developers and the fact of how amazingly beautiful Thermostat is, it should be noticed that it is self-learning and incredibly cool, if we may. The Thermostat is endowed with a set of technologies to maintain optimal climatic conditions in the house: it analyzes the actions of households, determines when they leave home, adjusts to their preferences and rhythm of life in order to save costs. At the same time, smoke detectors jointly analyze the location of the source of danger and notify homeowners through the built-in speakers or on a smartphone about the possibility of fire, and in case of emergency also contacts the departments. Is it us or it really is almost like a mSpy tracker, only in this case the device is not about monitoring your kids' smartphone activities, but house activities in general.
So let's learn more about Google's decision to make such an attractive offer. Although it's not that we could not understand it after we learned about the capabilities of Thermostat better.
Google made an offer
According to Tony Fadell, co-founder of the Nest, Google was interested in embracing it since 2011 when Google Ventures made the first investments. Then there were two more stages of investment, but before winter 2014 discussion was not serious. In 2011, Google introduced the "smart home" project, which did not interest home appliance manufacturers, so they thought about investing in Nest with its more than 25 thousand certified professionals in the US and Canada with the help of which Google could pave the way by creating its own "smart home" market. So when it was time to sell the company, Google simply made the best offer. $3.2 billion in cash, not so bad, huh?
As may be noted, Google showed quite an interest in Nest developments and the skills of three hundred of its employees. "Nest founders Tony Fadell and Matt Rogers have built a huge team of professionals that we will be happy to welcome into our Google family," mentioned Larry Page, Google CEO, in one of his interviews.
Nest refused Apple
It so happened that one of the most promising and popular startups in the Internet of Things field was created by former Apple employees. So it is not a surprise that some sources claim that Apple also tried to acquire Nest. Then why didn't this happen? According to Business Insider, an American financial and business website, firstly, it is because of a bad relationship between Tony Fadell and Apple's chief designer Jony Ive. Their conflict is so old that it was personally destroyed by Steve Jobs. The causes of the conflict, perhaps creative and somewhat touching: according to one version, Ive, for example, was against the iPod control wheel being used in the design of the iPhone. Secondly, it is possible that Google had exclusive rights to negotiate with Nest and a further deal: the prototype of the Thermostat was allegedly shown to Larry Page back in 2011, after which the Google Ventures fund invested twice in the startup. True or not, Google is the one who bought the startup, so it's not important anymore.
Even if Apple decided to buy Nest, that would definitely not be for $3 billion, since despite tens of billions of free funds, this is an unthinkable amount for transactions in the takeover market. Over the past year, Apple and Google acquired 33 companies, of which the first one bought only 13. At the same time, the 10 most expensive purchases of Apple in its entire history together are estimated at only $2.7 billion.
And finally, Nest, as the flagship startup of the Internet of Things, is focused on collecting user data that is not Apple's business, but it's definitely what Google lives and breathes today. Google unlike its competitor Apple is focused on selling services, not devices.
What's next?
Tony Fadell, co-founder of the Nest Labs, claimed: "We are incredibly happy to be a part of Google team. With their help, Nest products will become simpler, better and more convenient, and we will be able to more strongly influence the world around us". So, as it turned out, Nest remained a fairly independent company and Tony Fadell is its head, well at least he was till 2016. Google just offered its vision of the future, as well as the necessary resources and legal assistance in the fight against numerous patent plaintiffs to accelerate the development of hardware and software developments, as well as Nest web services to conquer the "smart home" market around the world.
Google Assistant, VP Engineering, Scott Huffman gave an extensive interview about the company's desire to bring its evolving Google Now voice assistant service into the home environment of every house. The plan on the nearest future is to see microphones on the ceiling of every house with the help of which the voice assistant will work. The already popular Nest Protect smoke sensor has almost everything you need: a built-in speaker, Wi-Fi, Android integration, a status indicator and even a simple gesture capture sensor. All it missing is a microphone, an updated software and a hardware platform. So the picture of "what's next" has completely formed in Google's future vision, and it confidently brings it closer to present. Larry Page, Google CEO, noted that their team are pleased to bring wonderful experience to even more houses now and to make clients' dreams come true!
We are influencers and brand affiliates.  This post contains affiliate links, most which go to Amazon and are Geo-Affiliate links to nearest Amazon store.
I am interested in all things technology, especially automation, robotics and tech that helps change how society will live in the future.