As we continue our series of interviewing broadcasters and game streamers in the various streaming communities Twitch, Mixer, DLive, Facebook, YouTube and others, I also opened it up for people to submit a small video introduction for people who weren't comfortable with writing a paragraph about themselves and preferred to do a short 1-3 minute video introduction that I could embed instead.  We saw this first video introduction in the past article in this series and hopefully there will be more video embed introductions as I found them to be even better at showcasing the streamer's personality and style than even the written interviews.  If you are a streamer to any network feel free to reach out to me on Discord and let me know you want to be included in an upcoming interview segment.  It doesn't matter if you are streaming from a gaming laptop, PlayStation 4, Xbox One or Nintendo Switch we want to feature you in an upcoming article.  You can also reach me on Facebook (dragonblogger) or simply use the contact form on this site as well.
First up this week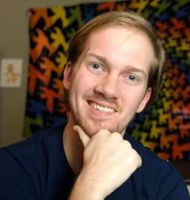 I am likely the youngest retired person you know, I medically retired from the Army at 26 years old May 2019 because my spine didn't agree with jumping out of airplanes anymore. After that I was a bit lost, I spent a month in Italy then my wife and I moved to TN to be closer to my daughter. Being retired did give me an opportunity to pursue a career as a content creator like I've always wanted and after several months of being depressed and just playing video games I discovered a thing called Twitch.
Being able to make friends while playing RPGS and just being a silly goose has really helped invigorate me despite battling with seasonal depression. And being Rhino helps me to be my happiest best self at least a few times a week. I have just began this Twitch journey as of December 2019 and have already made a ton of friends on this journey. I hope to do my best being my best self and help all of you guys do the same.
I'm still a small streamer and am wanting to grow as fast as possible but at the same time I'm really enjoying the journey and just being the content creator I've always wanted to be. From playing RPGs, to doing karaoke on Twitch Sings, to drawing and talking about my feelings on stream. Thanks so much to all of you who have came to watch and chat with me, have hosted, raided, and just been super cool with me. If you're ever feeling down, or are feeling extra excited and want to share with me. Don't be afraid to reach out. Anyone I don't know is just a friend that's yet to be made.
Check out RhinoShow on Twitch.
Watch live video from https://www.twitch.tv/rhinoshow on www.twitch.tv
---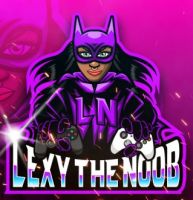 Hey Everyone!!! I'm Lexy aka Lexythenoob and I'm a twitch streamer from South Carolina. I started streaming in 2015 very inconsistently and in November 2017, I started streaming more consistently to help with depressing and boredom following a break up. On January 10, 2018 I became a twitch affiliate. I'm a variety streamer so you will catch me playing everything but I personally enjoy RPGs the most. My current goals are to go to TwitchCon and to become a twitch partner .The name Lexythenoob is a combination of my name and the fact that compared to most gamers its not something I grew up doing. My streams are filled with laughs at my epic failures, music and people having fun. I stream Mon, Thurs, Saturday 8pm to 10pm or Later.  Here is my Twitch | Instagram | Twitter and Discord.
Watch live video from https://www.twitch.tv/lexythenoob on www.twitch.tv
---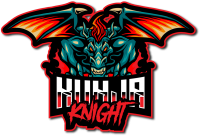 What's up! I'm KuhjaKnight (got the name from a character in the Final Fantasy series). I started playing games when I was a kid with the usuals: Legend of Zelda series, Final Fantasy series, and the like. You can name a game and the odds are I have played it! I took an interest in streaming in the summer of 2019 because I wanted to connect with people who share my interests. I love to talk to my audience and have an awesome time with them. I'm a huge Destiny lore nerd and love to discuss the lore of the game or even strategies for the game! I stream every night at 2000 EST on Twitch.  Check out my Twitch: https://twitch.tv/KuhjaKnight and you can find me an Twitter @KuhjaKnight
Watch live video from https://www.twitch.tv/KuhjaKnight on www.twitch.tv
---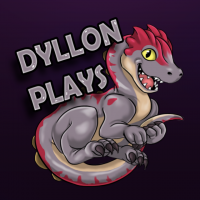 Hello everyone, My name is Dyllon and here is a little insight to this U.K based guy! I got my name quite simply, my name is Dyllon and I like to play! Whether it's games, music or exercise. I started streaming in the Justin.tv days, but never really took it seriously until about 6 months ago. While streaming I focus on playing with viewers, having fun, and also talking about serious topics close to my heart. On my channel I play mainly FPS, survival and creative games like Call of Duty, PUBG, DayZ and Minecraft. One of my biggest accomplishments in the gaming world is being ranked in the top 200 in the world on Call of Duty: Black Ops 2 for three months! I was also a Ubisoft Ambassador in a previous job where I got to meet some of the developers of Assasins Creed Syndicate! Although I don't have a set schedule due to work commitments and spending quality time with my wife, I aim to stream at least three days a week, normally Monday, Tuesday and Thursday. My goal and my purpose for streaming is "if I can make someone smile or forget their worries, for just one second, then in that one second they are are free to be who they truly are" and if you want a smile, I'd be honoured to try and help! You can find me on Twitch at or on Instagram, Twitter @Dyllonplays, Facebook @DyllonPlays
Watch live video from https://www.twitch.tv/dyllonplays on www.twitch.tv
---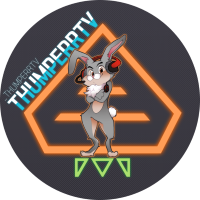 Hello everyone! My name is Tyler but to the community I'm known as Thumperr. I'm from the mitten state (Michigan) so you'll probably hear me say pop instead of soda most of the time haha. My username and well everything about my brand comes from the character Thumper in the movie Bambi. My legs are basically always moving or bouncing and loved the movie as a kid, so I figured it was a very fitting name to go with. I started my Twitch streaming journey back in 2013 when I was a semi-professional Call of Duty Black Ops 2 player. At the time I just wanted to basically show off my skills as well as have video records for proof in wager matches. Took a massive break from 2014 till about October 2018 and decided to take streaming seriously as it was something I enjoyed doing. I'm a very relaxed streamer that mainly focuses on giving people a place that they can just come hangout and relax instead of feeling forced to interact with chat and the streamer. I may be relaxed, but I still love to interact with everybody in chat and am usually pretty quick to respond to the people that do chat with me. But I won't go fishing for responses so lurk to your hearts content if that's what you like to do! I'm a variety streamer but my pro skills have still carried over to most FPS games that I play so you'll probably see some good game content as well!
If you would like to know more you can come check me out on Twitch Tuesday-Saturday at 7PM EST till about Midnight! If I don't work the next day then I'm usually live till like 5-6AM, hope to see you around The Rabbit Hole!  Follow me on Twitch | Twitter | YouTube | and Discord.
Watch live video from https://www.twitch.tv/thumperrtv on www.twitch.tv
I have been obsessed with computers, tech, gadgets and games since the early 1980's having grown up on the Commodore 64 and Amiga computers.
By day I work in the IT Security Industry and have been in IT for over 20 years. On my spare time I am a Vlogger, Blogger, Streamer, Gadget Reviewer, affiliate marketer, influencer and entertainer. I am also an avid movie fan, TV Show fan, Anime fan, video game fan and fan of trying anything and everything new.