The Bakers Dozen of interview round ups, in this latest article we are showcasing another 5 entertaining streamers that I have reached out to on various social media platforms.  I scour the streaming sites and groups for PC gamers, Xbox One gamers, PS4 Gamers and more who also stream and engage their communities.  I like to feature up and coming streamers, those who are starting out or just haven't reached a large following yet to give them a spotlight.

I have to give a shout out to Victorious Streams Facebook group as they are an excellent community for streamers to come together and support one another, so many groups and forums are about just promotion and follow for follow stuff which is against terms of service, but Victorious is one of the better Facebook groups for helping promote an actual community who support each other and not just try to poach follow links from each other.  When starting out as a streamer it can be important to peer and learn from other streamers, collaborate on ideas and co-stream games together to help reach audiences these types of collaborations can help you avoid sometimes feeling "isolated" when streaming or if you feel like you aren't gaining growth or reaching an audience. It really helps to have other streamers to network with, brainstorm with and collaborate with.  With that being said, here are the streamers you should check out and follow this week!
Watch live video from https://www.twitch.tv/loneshadowsoldier on www.twitch.tv
---
Watch live video from https://www.twitch.tv/lunarivalkyrie on www.twitch.tv
---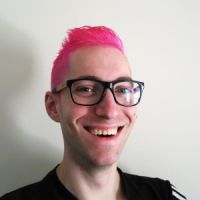 Hey there. My name is MrJordilicious and I'm host to the most delicious variety stream on Twitch. I started streaming in September 2018 and have been loving every minute of it. I've always had a great passion for video content. I started my journey as a content creator on YouTube (where I still post videos to this day) but I missed the interaction with my audience. Sure people leave a comment here and there, but it's not real time. Given my love for video games, the step to Twitch was an easy one to make. I can do something I love, in a medium I'm passionate about AND I get to interact with my audience in real time. I'd call that a home run! I would say that interaction and narration is my favorite part of streaming. I love meeting people from all over the world. Chat is always my number 1 priority when streaming, so don't be afraid to say hello. My main goal with streaming is provide a positive and inclusive place for people to just wind down and have a great time. Everyone is welcome, as long as you are awesome (and you are!). As a member of the LGBTQ+ and furry communities I know the importance of acceptance. Making people smile is my ultimate goal. Therefore, people who support the stream with things like subs or donations get to see me eat a Bean Boozled Jelly bean… something chat enjoys a lot more than I do.
At the moment I stream every Monday, Tuesday and Friday starting at 8PM (CET), but keep an eye on my Twitter account for the latest schedule changes or unscheduled streams. Stay delicious and I'll see you over on twitch.tv/mrjordilicious
Watch live video from https://www.twitch.tv/mrjordilicious on www.twitch.tv
---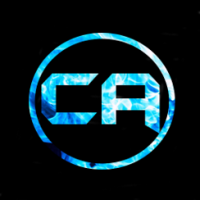 Hello everyone. I am Chri5angel. And no I am not the famous magician. My nickname came out of my name and my girlfriends name Angela. I am from Cyprus which is a small island in the Mediterranean Sea. I studied computer science and I know a lot about computer hardware as well. Currently I work in the military which absorbs a lot of my time. I am a small streamer that loves anime, heavy metal and cooking. I also collect gaming and anime figures. Off course mostly I love gaming. My passion for gaming drove me to start streaming so I can help others, give them advice and give them the feeling I felt when I was watching others. I started streaming 1.5 years ago approximately because I wanted to do something fun and productive with my time. On streams I mostly play competitive Overwatch, Titanfall 2 but you might find me playing any new games that will have my interest. Off course you will listen to me singing humming and chatting. I love engaging with viewers learning about them and off course making new friends. Unfortunately I don't have any stream schedule since my work gives me 6 24-hour shifts a month and they are not steady but I try to do it as much as possible. Hit me up at www.twitch.tv/chri5angel and I promise we will have a blast together.
You can find me on Facebook | Twitch and Twitter
Watch live video from https://www.twitch.tv/chri5angel on www.twitch.tv
---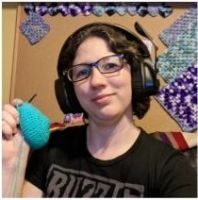 I would have never guessed that playing World of Warcraft in 2008 would change my life. Hello, I'm HyperZenGirl and I am a Creative streamer on Twitch. I moved from Minnesota to California in 2010 after a job lead from my WoW GM and what a ride it has been! After being laid off in 2015, I finally had time for my hobbies again; gaming and crocheting. I randomly found Twitch and joking searched for crochet and lo and behold, there were people streaming that. So I joined in. My streams now showcase fiber arts, a smattering of indie games and a good amount of charity events. Some of the games you'll see include Garden Paws and Minecraft—modded and vanilla—as well as attempts at new things. I have participated in St. Jude Children's Research Hospital fundraising since 2017 and it is amazing how a cause can not only bring people together, but also introduce you to new, similar-minded streamers and strengthen ties with your current connections. It's also FUN! Creating wacky incentives and then having to perform them is a great way to add variety. I also have the bonus of creating amigurumi for giveaway goals and merging my interests. The streams are chill and we talk about all sorts of things. Most importantly, we try to help each other out; whether it's a crochet technique or dealing with frustrations IRL, we aim to keep it positive and constructive. Life is not always upbeat and happy, but we celebrate the milestones and small successes, too! Outside of strictly streaming, the friends and connections I've made through gaming, as well as my personal interest in keeping up with gaming news and research, has led me to amazing opportunities in the film, TV and gaming industries—it's a great story and what keeps me paying the bills. I'm currently streaming Wednesdays and Fridays, crocheting away and playing on.
Follow me on Twitch | Discord or directly at HyperZenGirl#3069 | Twitter | Instagram and Ravelry: HyperZen
Watch live video from https://www.twitch.tv/HyperZenGirl on www.twitch.tv
I have been obsessed with computers, tech, gadgets and games since the early 1980's having grown up on the Commodore 64 and Amiga computers.
By day I work in the IT Security Industry and have been in IT for over 20 years. On my spare time I am a Vlogger, Blogger, Streamer, Gadget Reviewer, affiliate marketer, influencer and entertainer. I am also an avid movie fan, TV Show fan, Anime fan, video game fan and fan of trying anything and everything new.