Welcome to part 20 of the Featured Streamer interview roundup, where I try to showcase 5 streamers every week to our audience.  Everyone could use a helping hand and I don't mind helping my fellow streamers try to get some exposure by giving the a little bio and intro here in these segments.
Streamlabs OBS now supports Emote Walls and this is a feature I had wanted a long time that only existed with Stream Elements and Kappagen.  This is where people can post emotes in your chat and they bounce around on the stream and you have full control over how long the trail, how fast they move and how large the emotes look while bouncing all over your screen.  I think they are fun and really help add dramatic flair while streaming.  I did a whole video showcasing how to setup your emote wall for Twitch with Streamlabs OBS but the browser source once setup will work in OBS Studio or any other streaming software where you can add a browser source too.  Unfortunately it doesn't support Mixer chat anything only Twitch emotes, but Mixer already had their own built in sticker/animated system where it can popup effects on screen for Sparks and Embers anyway.
Update: With Mixer shutting down I am updating and replacing these Mixer streamers features with their replacement platform as I get contacted.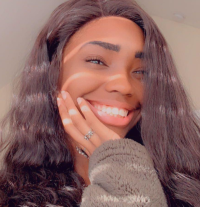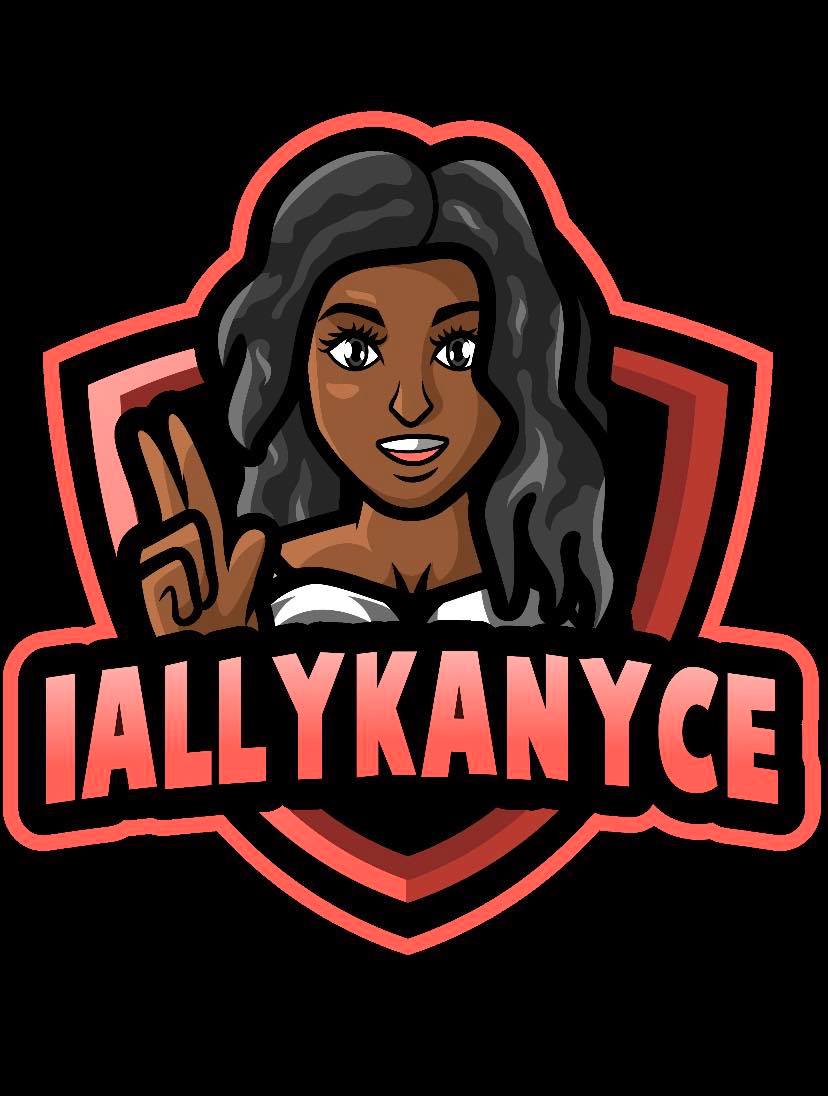 Hey! My name is Ally and I first started streaming in August 2019, but stopped when I began working as an EMT, (emergency medical technician), and started again this April. I wanted to start streaming because I love to meet new people and laugh a lot but am shy in person. Through streaming I've met a lot of great friends and supporters who just come by to joke around or come to me when they need someone to talk to. I typically play Apex Legends on Xbox One, but will switch to my gaming pc for some interactive horror games. I'm always down to play new games with new people, so just recommend me something and we'll try it! I really love food and music, so throughout the whole stream I let chat control music to broaden my horizons. I also eat allll stream long trying new foods from different places! I'm a chatty cathy too, I talk a whole lot lol. My gamertag is my first and middle name, I know the middle name is hard to pronounce; we'll get through it together. I'm always on Twitch iAllyKanyce supporting even when I'm not streaming so just shoot me a message! I stream at 7:00pm EST everyday, hope to tell you corny dad jokes soon! The only other social media I use for now until I get discord set up is Snapchat and you can find me there at ally.kanyce

Watch live video from iallykanyce on Twitch
---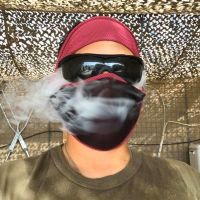 So I'm Mataza265 I got the name from when I first started playing online games it asked for a username I didn't know what to pick so I ran to a box of Yu-Gi-Oh cards I found and picked the most interesting looking name so Mataza stuck from there on out. I started streaming because one day my friends and I were doing some off the wall stuff in rainbow and I thought why not share it with everyone else so I just started streaming anytime we were all together playing and now it's an almost everyday thing. I like to be able to look at my chat and joke with the people in it when the chat bar works when you tune it you can see anything from a concert or is just riffing all night. I have a discord which you can find on my profile on Mixer and my Twitter is @gamingmataza. I stream through my Xbox One and we play anything from Sea of Thieves to recently I played through Call of Cuthulu and finally beat it while people got to watch me freak out. Hope to see you guys in my chat!
---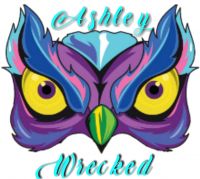 Hey everyone, I'm AshleyWrecked, used to go by Dadash829, people pronounce my name a different way every time they say it, but hey so don't I. Fun fact: dadash actually means bro in Persian. I've been streaming roughly 2 years. I had a friend PrincessBonnieGaming that I played with on the regular and we had decided one day after watching some streams on twitch of people really killin it that we were going to give it a shot except instead of being "good and skilled" we were going to bring our horrible gameplay, pitiful, cringe worthy deaths to the table and have some fun with it. Thus, Wrecked On The Daily was born (WOTD). Oh the excitement we would have on BO3 with 3 kills and 27 deaths Everytime haha. I am big trash and say trash all the time it's ironic because I actually IRL work for a trash bag company. I started gaming roughly when I was about 7 years old Taz in Escapes from Mars on Sega was my introduction to the gaming world, 20 years xp and I swear I'm still level 1…okay maybe level 2. When I was streaming on YouTube I had a trademark sound. My beagle Cooper had an obsession with making her toy chicken squawk. (there's even a failed video of me attempting to twerk to the chicken squawk on YouTube). I stream from my PlayStation 4 and I don't really have a setup, just my PS4, original controller, and a Kotion Each G9000 headset. I play a variety of games, however I'm shy and awkward so when I stream I'm always in a party chat and streaming multiplayer games such as Dead by Daylight, Need for Speed Heat, Apex etc. I don't let my shy and awkwardness stop me from interacting with my viewers though. I'd rather die 29 times in a row responding and reading what everyone has to say vs being too caught up in a mission in Greedfall for example. I'm always looking for new friends to play with so PS4 invites are always welcome and if you ever get in stream or party chat I'm always with Kellyjollyrancher so from me to you challenge her to a rap battle or karaoke it'll be fun-funny I promise. Dash dashin out until next time.  Check me out on Twitch | Twitter | YouTube.
Watch live video from https://www.twitch.tv/AshleyWrecked on www.twitch.tv
---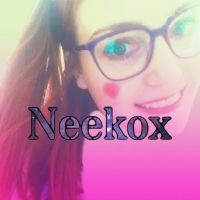 Neeko is my favourite League of Legends character, she is colourful, LGBTQ+ and accepting of everyone. I have always been an advocate of the LGBTQ+ community and the mental health community, So I thought it was a fitting name for my channel. I started streaming at Twitch in November 2019 and moved to Mixer in February 2020. I first started streaming as I wanted to make friends and meet like minded people, community is always at the forefront of my mind. I am a variety streamer, I stream games, which includes, League of Legends, World of Warcraft and Sea of Thieves. I also stream Mental health check ins. I love to help people and try my best to spread the love which is why I enjoy doing these and they are added into my schedule every week. I stream from my PC. I have a custom built gaming PC, a Razer Naga, Steel Series APEX A750 Keyboard and Arctis 5 headset. I run two monitors now and have a Logitech Webcam. My favourite thing to do whilst streaming is to engage my community in some way, we take song requests and we are always there to make sure the community is mentally okay, this is a very important thing for me, anyone who is a part of my community knows they can talk to me about anything, even when I am gaming and use my discord channel (mental health check in) to vent when they need to. I always welcome my new members to the rat pack and show them some love, we are currently working on channel points to add into the stream where viewers can earn points to use to get me to do funny things! My streaming schedule changes weekly but not by much! All my times are in GMT (UK) Usually from 11-5 and on Fridays We have a party stream from 8-late!
You can catch me on Facebook | Instagram | Twitter | Twitch | Discord and of course my main streaming channel which is Mixer
---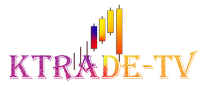 Hello my name is Martin from South Africa, my mixer channel is ktradetv I came up with that because of my Tshwana name is Koketso so (k) stood for Koketso and trading is what I do for a living. I'm a full time from Forex trader and stock. I'm still new to streaming but I have been trading forex for 5 years. I do share my trading ideas. What made me to start streaming is because of I want to share with people my trading knowledge because there are a lot of people who don't know what is forex trading and stock market stuff is all about.  I'm using a PC to stream and I'm looking forward to an upgrade. I like to engage with viewers at all times.  If you want to check me out, my streaming schedule is Monday, Wednesday and Friday 18:30 to 20:30 EST.  And you can find me on Facebook | Instagram | Twitter and of course Mixer.
I have been obsessed with computers, tech, gadgets and games since the early 1980's having grown up on the Commodore 64 and Amiga computers.
By day I work in the IT Security Industry and have been in IT for over 20 years. On my spare time I am a Vlogger, Blogger, Streamer, Gadget Reviewer, affiliate marketer, influencer and entertainer. I am also an avid movie fan, TV Show fan, Anime fan, video game fan and fan of trying anything and everything new.