This is my series where I try to help raise awareness for up and coming streamers and give them a space to be discovered.  I don't only focus on Twitch streamers, and streamers who use Mixer, Facebook, YouTube, DLive or Caffeine are more than welcome to be featured in an upcoming round up.  If you would like to be featured, then by all means just click on the contact us link at the top of the page.  In the meantime, I spend a lot of time networking in various Discord and Facebook groups for streamers and I put out polls for people who want to be featured.  Here are our featured streamers this week!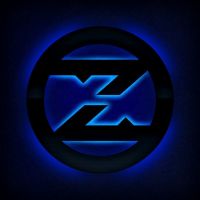 Hello! I am the Z Man I play a variety of all kinds of games from PC to PS4. I've always had a passion for video games and I'm happily taking them to Twitch. I picked up Twitch in Feb of 2019 which has been a very, very, hard year for me personally and I have found my Niche on Twitch. I have helped grow a community The Z CREW which is across Twitter, FB, Discord, and YouTube and have helped many a streamers reach their goals. I am very proud to say I've helped create a very supportive group in the Z CREW. My name the Z Man stemmed from my Rune-scape name from Middle School and stuck ever since. People who come to my channel can expect a vast variety of games and content, from streams of just chatting with viewers, to viewer games like Marbles and Derby that the Chat can Participate in, it's a blast. And Of course games as of late which include Death Stranding, The Forest, Minecraft, and World War Z. I'm very much looking forward to all who come to watch! There is no schedule since life has changed so much for me but you can expect me to be live each and every night on Twitch!!
Watch live video from https://www.twitch.tv/the_z_men2 on www.twitch.tv
---
My name is Julie. I'm 25 and from California. I enjoy playing RPGs(Skyrim), horror games (Alien: Isolation, Diablo III), and Fortnite. I enjoy drawing as well as watching horror, thriller, or sci-fi movies in my free-time. I'm interested in growing my channel and making friends with my viewers, so we can enjoy games together. I am planning on playing Slay The Spire next. I love to joke around and have fun with a variety of games.
Watch live video from https://www.twitch.tv/nauticaldream on www.twitch.tv
---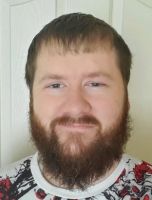 I'm Jwintrode, also known as 'The Bearded Strategist'. I love strategy and teamwork based games, such as League of Legends. I'm a 27 year old gamer from Idaho. I am happily married with a daughter that is 3 (you'll see her occasionally streaming with me xP). I started streaming because my medical issues have exponentially been getting worse. I got laid off from my job, and am unable to satisfy the physical demands of a normal job anymore. I'm a social gamer, I have always enjoyed talking with people while I play games, whether I'm playing with them, or just chatting. My main game that I stream is League of Legends, but I play all sorts of genres such as Destiny 2, Don't Starve Together, Red Dead Redemption 2, Rocket League, Fortnite, etc. I'm running a family friendly channel and want to be a positive impact on all those that view me. I've found that streaming isn't so much about me, as it is about interacting and getting to know those that are in chat, because honestly, what am I without my viewers? I've met so many wonderful people since I began streaming, streamers and supporters alike. I'm blessed to be in such a great community!
Watch live video from https://www.twitch.tv/jwintrode on www.twitch.tv
---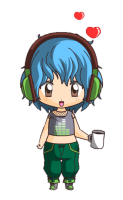 I'm raiine, I'm do game reviews on twitch and youtube. I wanted to start this as I was a variety streamer and found having multiple games sometimes daunting with this I can play games and highlight them to see if their something you want as well! Some of my favorite games that i have reviewed are atlas, ark and conan. With the reviews we tend to go over graphics, price point and game play to get a better idea if the game is worth the value.
Watch live video from https://www.twitch.tv/Londonraiine on www.twitch.tv
---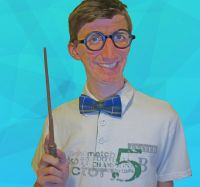 On Twitch I go by Zack Attack or ZackAtk77 (a combination of a tribute to character Zach Morris from Saved By The Bell and my favourite number). I started streaming in January 2018 as a means to create online content that didn't require hours of extra time for lengthy recording and editing sessions (life was too hectic for making consistent YouTube videos). I started with Spyro: Reignited Trilogy and Overwatch, but quickly found a passion for Sea Of Thieves and majorly stream this shared world sandbox from Rare Ltd. What I hope people take away from my streams is that it doesn't matter how skilled you are at a game that makes a good time; it's your love of what you play and being in a community that makes the experience. My current schedule is Monday, Thursday, and Friday at 8:30pm AST. You can find me at http://www.twitch.tv/zackatk77. I stream straight from my X-Box so I don't have the fancy overlays and stream alerts of other notable broadcasters you may be accustomed to, but I make the best of what I have and feel that makes me stand out in the community. I usually announce when I go live on Twitter with the same alias so feel free to join me there for good conversation and punny one-liners. I'll see you on the horizon!
Watch live video from https://www.twitch.tv/zackatk77 on www.twitch.tv
---