We are influencers and brand affiliates.  This post contains affiliate links, most which go to Amazon and are Geo-Affiliate links to nearest Amazon store.
Welcome everyone, this is the 15th series in our who are these streamers roundup and I have reached out to five more streamers on Discord from the various stream teams in order to learn more about them.  Everyone has their own streaming preferences and some PlayStation 4 or Xbox One streamers prefer to stream natively from their console while others prefer to use a capture card and stream from their gaming laptop instead.  There are a variety of streaming software clients including XSplit, OBS Studio, Streamlabs OBS and Stream Elements which are arguably the most popular of the 4 PC streaming platforms.  If you want to stream from a Nintendo Switch or legacy console you will need a capture card.
Tip for Restreaming or Multistreaming
There is a service called restream.io which has been around for a while that is excellent and the offer a fantastic tutorial on how to get started streaming on Twitch, this service you connect and stream to and in turn it auto-broadcasts your stream (restreams) to various other streaming services like YouTube, Twitch, Mixer, Dlive…etc.  It is a way to spread your stream across many platforms.  Recently STreamlabs offered Multistream capabilities directly from SLOBS software, where you can direct stream to Mixer, Twitch, Facebook and more at the same time as well.  This is highly recommended if you are a new streamer starting out or are a small streamer and you are not yet a Twitch affiliate or partner.  But just a reminder you cannot multi-stream or broadcast your stream to more than 1 network at the same time as your Twitch affiliate stream, this violates Twitch terms of service and you risk having your affiliate status revoked.  Again, if you are not a Twitch affiliate I highly encourage you to multistream and restream, this will help ensure you maximize potential viewer and audience coverage but if you are a Twitch affiliate any streams you do for Twitch have to remain dedicated on Twitch for 24 hours.  You can still multi-stream to the other channels separately, but Twitch streams must be unique.  Note:  Mixer partners do not have such a restriction, if you are able to get embers and subs over on Mixer you can still multi-stream.
Now on to this weeks interviews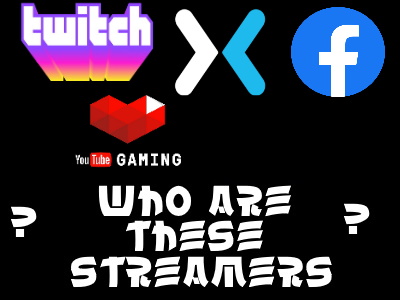 Watch live video from https://www.twitch.tv/thariondrake on www.twitch.tv
---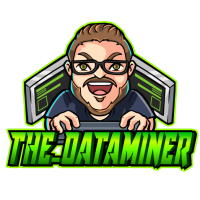 Hello, my name is the_dataminer or data cause let's be real that is a pain to type out. I chose that moniker as it's something I used to do for work. When I first started streaming in 2019 I took that the advice of my father to heart, "Make people smile." I greet every viewer with the attention they deserve. I play the ukulele and other instruments on stream because no one wants to watch someone scowl at a screen for hours on end! I love to entertain and streaming allows me to do just that. Initially streaming was a way to decompress from a stressful day of work but the more I did it the clearer the larger picture came into focus. I try use my stream and discord to help others the best I can. With all the chaos and fear in the world I do my best to try and keep the audience's mind off the troubles and focus them in on all that is good in the world, even if it's shooting zombies in the face! I play games like Dead by Daylight, Anthem, Overwatch, and many others. I'd love to meet you and for you to come by and see for yourself! My stream schedule is based around my work so the BEST way to know when I'll be live is to join the discord, we also do giveaways, meme contests, and shenanigans! Follow me on Twitch and join my Discord.
Watch live video from https://www.twitch.tv/the_dataminer on www.twitch.tv
---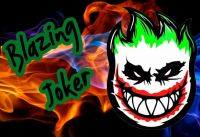 Hello, My name is blazingjoker87 i'm from the city of sin aka Las Vegas, Nevada. How I came up with my streaming name is simple my high school nickname was Joker an I wanted my stream name to stand out in a way so I began looking for something to put in front of it to make my name fill it fit well together then then numbers are are just random. I started taking streaming seriously around January of 2020 cause I wanted to see if I can get viewers who like my play style or had the same interests as me. The reason behind me wanting to become a streamer is I saw a lot of elitist people out there who never really took the time and had conversations with their viewers and build a connection with them for example you have a conversation with one viewer one day on your stream a few days later that same viewer comes back while your streaming and ask up how they been or what they did that day. My favorite thing to do while streaming is inviting my viewers to run with me or if they need help in a game we both play and are on the same server is to help them with quest, flashpoints/dungeons or even run with them in a raid. I stream daily but they can find me here on discord BlazingJoker#4394 feel free to add me an once I get a server up an running will be inviting everyone to the Discord channel they can also find me here on Twitch as I have it up daily feel free to add me there https://www.twitch.tv/blazingjoker87/
Watch live video from https://www.twitch.tv/blazingjoker87 on www.twitch.tv
---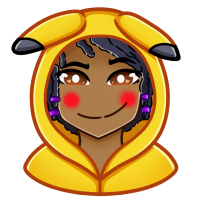 Chicachu is now the second streamer who provides an awesome video interview which showcases her very "extroverted" personality and I highly encourage you to press the play button to learn about Chicachu and where her inspiration for streaming came from and the history on how she chose Chicachu (it may not be what you think).  Chichachu is energetic, encouraging, is supportive of others in the streaming community and just exudes a vibe of charisma and fun.  Overwatch is her main and you need to check her out and learn more!  You can find her typical streaming schedule is Thursdays 5:30PM – 8:30pm CST, Fridays 8 PM-  ?CST and Saturdays 6:30am – 10:30am CST, Sundays 6:00AM to 7:30am CST.
CLICK PLAY and LEARN ABOUT CHICACHU
Follower Chicachu on Twitch | Instagram | Twitter
Watch live video from https://www.twitch.tv/chicachu on www.twitch.tv
---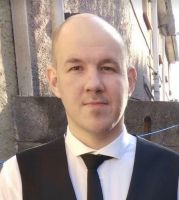 Hey everyone, I'm Welshwaterfairy, the nickname comes from my time in the Royal Navy, my nickname in there was Waterfairy, and as I'm from wales I decided to make it Welshwaterfairy, I started to stream about a year ago, I started on YouTube but quickly turned to twitch, I recently made affiliate which I'm really happy about, I'm a verity streamer as I stream ps4, xbox one and switch games, my most popular being Beat Saber on the VR, I would like to think that my streams are fun, and that I entertain people, I like to get my viewers involved by doing things like letting them choose my songs, or in certain games making choices for me, or choosing my team ect, but that is for you to decide, I love my music so it is quite likely that if you watch my stream you would either hear me singing random songs or hear some music, I play games with my friends a lot so a lot of the times you will hear them on my streams, and through streaming I have made a lot of friends worldwide, I haven't got a schedule that I follow yet, but I'm hoping to make one soon but I try to stream at least every other day, even if it's just for an hour, I hope to see you all soon.
Check out Welshwaterfairy on Twitch!
Watch live video from https://www.twitch.tv/welshwaterfairy on www.twitch.tv
We are influencers and brand affiliates.  This post contains affiliate links, most which go to Amazon and are Geo-Affiliate links to nearest Amazon store.
I have been obsessed with computers, tech, gadgets and games since the early 1980's having grown up on the Commodore 64 and Amiga computers.
By day I work in the IT Security Industry and have been in IT for over 20 years. On my spare time I am a Vlogger, Blogger, Streamer, Gadget Reviewer, affiliate marketer, influencer and entertainer. I am also an avid movie fan, TV Show fan, Anime fan, video game fan and fan of trying anything and everything new.