We are influencers and brand affiliates.  This post contains affiliate links, most which go to Amazon and are Geo-Affiliate links to nearest Amazon store.
If you have ever played The Goonies slot demo, you would be amazed at how far the quality of video games have gone. This mobile slot is one of the things that you can access free online, and if you play it, you will also begin to wonder who among all game characters in the UK is the most popular.
This debate can go on and on, so the best way to find out is by identifying the number of copies sold for each character at the moment. This should tell us how much people are willing to pay for this character. What we will do is to have a countdown of the most popular game character in the UK.
10. Kassandra or Alexios – Assassin's Creed Odyssey
When Assassin's Creed was first released, the players could only play one major character and another minor one. The developer later changed this approach and created a storyline where the players can take the mantle of two main characters, and Odyssey is one of those games.
This title sold 305,937 copies in the UK. This is the 11th instalment in the series, and it does not include the number of games that were released for mobile-only. And for the first time, you can choose to play exclusively as a man or woman, and choose between siblings Kassandra or Alexios and battle your way in ancient Sparta.
9. Michael de Santa – GTA V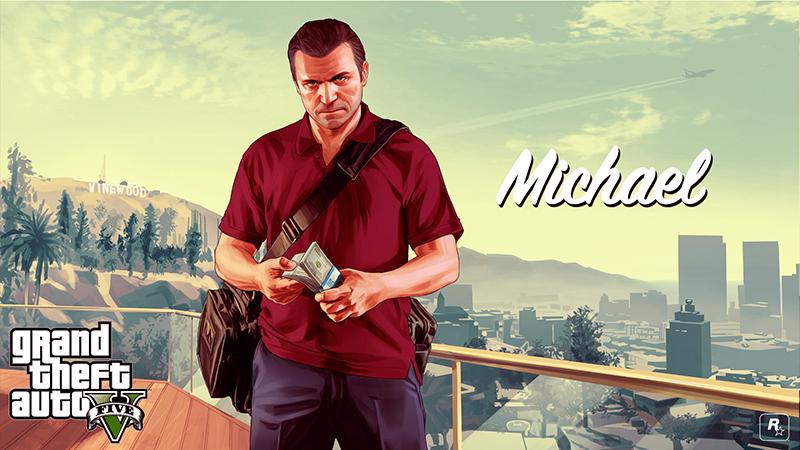 While there are three playable characters in this game, Michael is the one that the player is introduced to the first time he plays it. GTA V sold 339,805 copies in 2018, but it is still catching up with the rest of the games and characters in 2019.
GTV 5 is not exactly the fifth instalment in the GTA franchise, as there has been a lot of offshoots in this gaming universe. This title was rated 10 out of 10 by IGN. But GTA V is not a title for the weak of heart, Michael is an ex-robber who is out to dominate the cities, and the entire playing time can last weeks, if not a year.
8. Kratos – God of War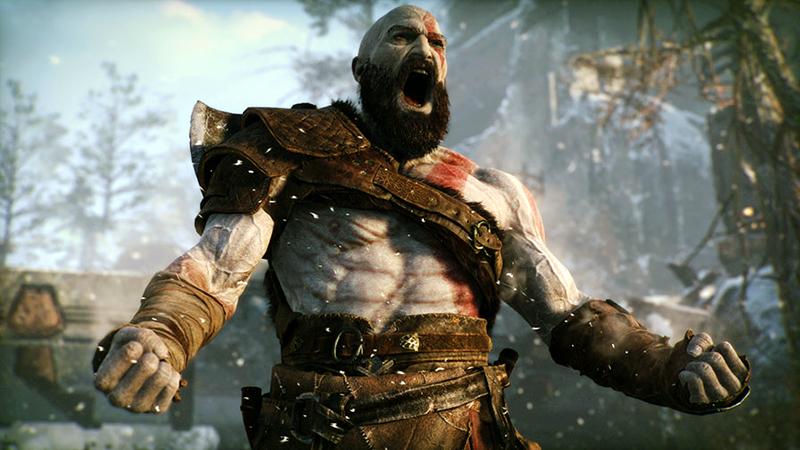 This is one cult favourite of anyone who enjoys role-playing games. Published by Sony, this game has sold 399,395 copies, and like GTA V, is praised and acclaimed by several review sites with a perfect score of 10.
The gameplay follows the story of kratos and Atreus, after Kratos lost his wife. The player is taken to this journey that is based on Greek mythology, where Kratos fights monsters and gods. Overall, the player will be spending around 25 hours of game time in this open-world RPG.
7. Bandicoot – Crash Bandicoot N.Sane Trilogy
This game follows the story of a cartoonish bandicoot (a marsupial rat from the New Guinea). The first one was released back in 1996 in Playstation 1, and this latest version has sold 430,551 copies in the UK. People love the cute character as it is the dominant racer in the story.
This particular release is a combination of three original games, all of which were remastered to provide better gaming experience and keep up with the graphic arts technology of today's world. This release received an average rating, but the beloved bandicoot is still one of the most endearing gaming characters in the UK.
6. Rookie – Far Cry 5
Here, there really is no specific character because it is the player who is in charge. Rookie is a fully customisable character, and he or she takes the role of a new recruit in a police force facility. The game sold 434,133 in the UK, and it received a good rating on IGN with a score of 8.9 out of 10 stars.
This character is great and loved because, for the first time on the series, the player can choose to play as a male or female. In it, your task is to arrest a cult preacher. The opening scene of the game makes it look like the preacher is willing to go, but then all hell breaks loose, and the player's character is tested.
5. Super Mario – Mario Kart 8 Deluxe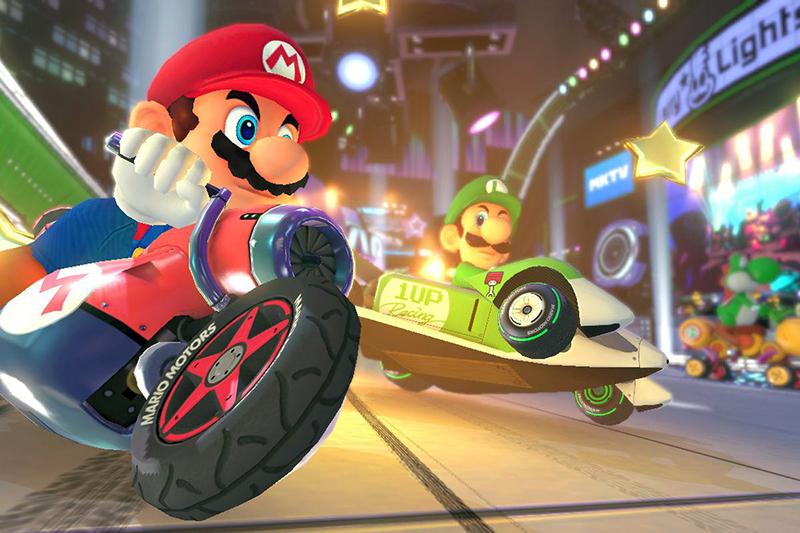 Super Mario is a classic favourite. He first came out in 1981 and has never been forgotten even for one second. This latest release sold 458,675 copies in the UK, and there is practically no child in the UK or the world who does not know about him.
In this one, the titular character is set in a racing platform. He has to win, and his mission is to become the Kart Champion. This title has received positive reviews and was rated a 9.3 on IGN. The thing is, you can only play this in Nintendo consoles, considering that it was Nintendo that made this character.
4. Spider-Man – Marvel's Spider-Man
Who does not know this web-slinger? Released by Sony, this title sold 676,621 copies in the UK and was released on PS4 in 2018. It capitalises on the current popularity of the titular character in the Marvel Cinematic Universe, and the game follows the ordeal of the neighbourhood hero in New York.
This game has received a lot of attention because the graphics are unparalleled. It has an open-world gameplay that is comparable to the acclaimed Batman Trilogy and the God of War series. The one thing the player loves about Spidey is his quirky character, plus the game offers breathtaking scenery and movement as he swings from building to building.
3. Multiple Characters – Call Of Duty: Black Ops 4
With more than 1,172,855 copies sold, this is probably one of the best games ever to come out in the history of gaming. UK players loved this game as it took three years from the last instalment of the franchise to release.
Here, you will be playing the role of different special combat personnel. The thing is, it does not carry the tradition of having a campaign mode. You will not play this game from start to finish. Instead, you will play according to the character you choose. Every character has a storyline, and you will be playing that storyline to understand how these four heroes fit in the franchise's story.
2. Arthur Morgan – Red Dead Redemption 2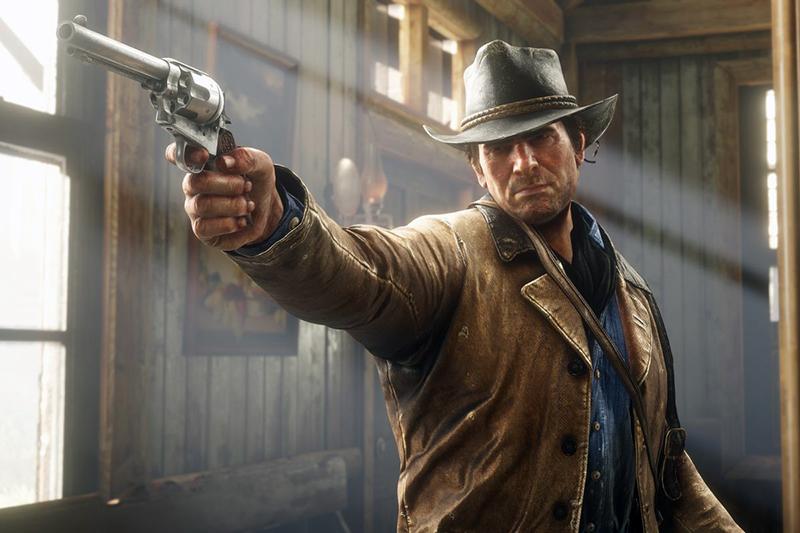 The first release of this game franchise was a massive success, and players know that Rockstar, the game development took its time to ensure that the sequel surpasses the first one. Arthur Morgan is a gun-slinging hero of the Wild West. He is a 36-year old criminal whose life was met by tragedies.
The players love this guy because he used his life's tragedy to fuel his anger, and with the appropriate training from his mentor, Dutch Van der Linde, he has become one of the most formidable enforcers of a gang.
1. Sports Players – FIFA 19
With 1,757,212 copies sold, it is kind hard to tell who the players' favourites are. But one thing is for sure: Brits love soccer. Despite getting an average rating of 8.2 in IGN, it is still the top-selling game in the UK, and it pretty much offers at least a year's worth of playing time, but only if you play on the different modes.
In Summary
While FIFA 19 has the most number of the title sold, it is clear the Arthur Morgan is the country's most favourite game character. Many people can relate to his story, and it further cements the idea that men are not born bad, that circumstances in one's life can sway a person's morals and lead him to a dangerous path.
We are influencers and brand affiliates.  This post contains affiliate links, most which go to Amazon and are Geo-Affiliate links to nearest Amazon store.
I am interested in all things technology, especially automation, robotics and tech that helps change how society will live in the future.