We are influencers and brand affiliates.  This post contains affiliate links, most which go to Amazon and are Geo-Affiliate links to nearest Amazon store.
Corona-virus has changed life as we know it in 2020. It has also had the indirect impact of creating a surge in demand for online streaming content. With more time spent indoors, folks are turning to their screens for entertainment.
It is not just the likes of Netflix and Amazon Prime who are getting new viewers. Even live gaming platforms like Twitch is seeing a surge in demand, with some studies indicating a 25% increase on average after the pandemic.
Fully functional but needs time to learn
If you have ever considered streaming online as a hobby, now might be the time to even consider it as a potential income stream. And the easiest place to get started is with slots streaming, especially on platforms like Twitch. Confused? Let's explain!
What the heck is slots streaming?
If you are even remotely interested in casinos and gambling (be it online or offline), you are fully aware of video slots. Those gambling games with flashy lights and spinning reels are so popular that they make up for more than 80% of the income at most casinos, even in Vegas.
Mirroring their popularity in the offline world, online video slots are incredibly popular in iGaming (industry word for online gambling business). Online players have access to thousands of virtual slot machine games from many popular brands like Netent, Microgaming, and Playtech.
Now, there are some key parallels between online video gaming and online casino gaming. Both have a huge market in the mobile segment. Both are exploding in popularity, and most interestingly, both seem to have a huge demand in the live streaming arenas as well.
Platforms like Twitch allow users to broadcast their video gaming heroics (or fails) to the rest of the world. Since slots are technically a form of online gaming software made using HTML5, you can broadcast your gaming sessions on Twitch. This is slots streaming in a nutshell.

Wait, so this thing is something people like to watch?
The somewhat surprising answer to that question is – yes! Slots streaming is in fact a very popular niche on Twitch in particular. Some dedicated streamers have tens of thousands of viewers at any given time – that is very impressive indeed.
In 2019, slots streaming channels broke into the top-50 most-viewed list on Twitch, clocking up hundreds of thousands of viewers. Those numbers don't lie. There is a clear demand for online gambling content on these platforms.
Why do people like watching slots streams? That may seem like a puzzle, but when you think about it, the same can be said about video game streaming in general – why watch Ninja or Shroud play Minecraft? Why not play it yourself?
For starters, successful streamers like Ninja and Shroud don't just play well, they entertain as well. They stream stuff that regular players can't, often along with color commentary. Besides, not everyone has the setup or skills or patience to play video games.
The scene with slots is somewhat analogous. Not everyone can play it, maybe due to money issues, or lack of access (online casino laws). With slots streaming, they can get a taste of gambling action, without any risk. Since all you do in slots is push a button to play, watching someone else do it is not that different, is it!
Why get into slots streaming now though?
The COVID-19 pandemic is why. Jobs are down, lockdowns are happening, and more people are staying indoors. Since offline casinos are also largely shut, there is increased demand at online casinos and slots streaming sites.
Twitch saw a whopping 101% increase in viewers as the pandemic set in. If you have a talent for entertaining others online, slots streaming is the easiest avenue to break into platforms like Twitch in 2020.
The advantages of slots over video gaming are many. To begin with, you don't need high-end PCs or consoles. You don't need ultra-fast reflexes or superior hand-eye coordination. It does not matter if you have not played video games (or rather, online slots) like ever. Slots streaming is incredibly easy to master.
What's more, if you get some good viewership figures, Twitch gives you several options to make extra money. You can get donations and gifts from your followers. It is also easy to get some ad revenue by adding casino ads to your channel. There is also a strong possibility to earn more as an affiliate marketer for popular online casinos as well.
Last but not least, you will also get to keep what you earn from your slots action! Don't forget, you will be playing real money slots at online casinos – each of those bets could make you a millionaire if Lady Luck is kind to you!
Why look for no deposit bonuses?
Okay, if you want to maximize your chances of success, you have to get a few things done. You need to create the perfect setup for streaming on Twitch, Mixer, and other platforms like Youtube and Facebook Gaming.
You will need a decent PC, though nothing too hardcore in terms of graphics, since online slots are simple HTML5 games that you can play in a browser. Of course, you also need a real player account at an online casino, which automatically means that you have to be at least 18 (21 in some countries), and have some money to spare.
If that last bit is a problem, fear not, because online gambling has some alternative options. They are called no deposit bonuses. These are free real money bets you get as a complimentary gift when you join a new casino.
You may only get them once at a casino, but there are tons of such offers floating around online. The best part is – if you win playing with these free spins or bonus cash, you get to keep a good chunk of that prize money, in real dollars!
No deposit free spins and bonuses offer the perfect stepping stone to slots streaming – a chance for free practice and free money as well.
We are influencers and brand affiliates.  This post contains affiliate links, most which go to Amazon and are Geo-Affiliate links to nearest Amazon store.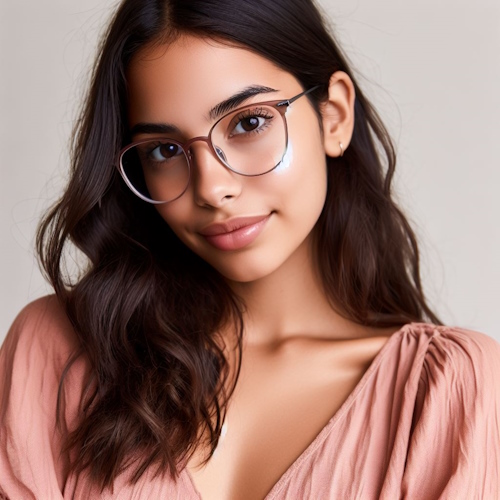 My name is Alice and I have been into gaming since I first got the Nintendo 64 in late 1996 and enjoy writing about all things relating to entertainment, gaming and streaming. Lately you can find me playing mostly MMO's like WoW, FFXIV or Black Desert Online when I have time to game.