We are influencers and brand affiliates.  This post contains affiliate links, most which go to Amazon and are Geo-Affiliate links to nearest Amazon store.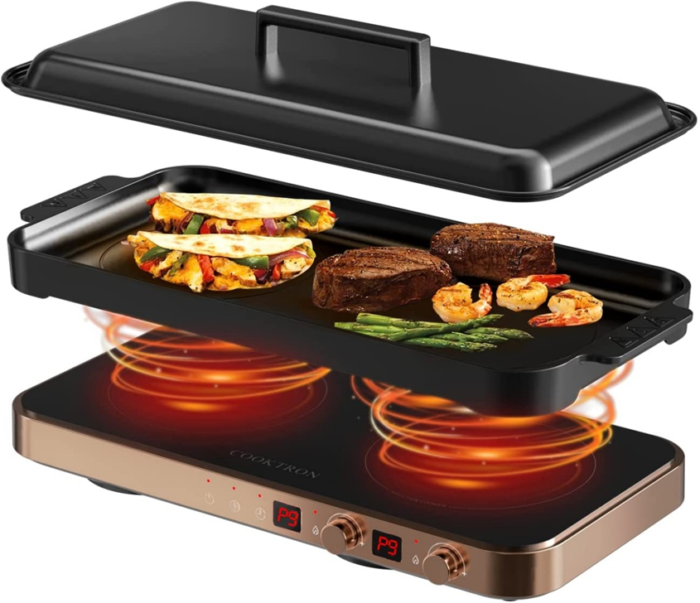 Do you often have trouble getting a reliable gas source? Surely a portable electric stove will be of great help
If you live in a place where the winter can be too cold you have probably had problems getting gas, so many people prefer to use an electric stove to make sure can cook without any limitations in case there is a problem with the gas. One of the most popular and affordable options is portable electric stoves, usually offering performance like that of a full-size electric stove. The price may vary, but a good-quality portable stove can cost a little over $200, so it's a good investment if you want something easy to carry.
An electric stove has many benefits compared to a gas stove, I would say that the only requirement is that you must have an electrical connection for it to work, so that is much easier to get compared to gas which is not always available everywhere. Remember to choose a portable electric stove that can offer significant maximum power, so you can increase the temperature to cook your food just as you would on a conventional stove.
The COOKTRON 2-burner portable induction stove is a good option to consider if you want to start cooking your food using electricity alone. It offers great performance and is able to heat the burners in a reduced time so you can start cooking almost immediately. Best of all, it includes safety systems to prevent overheating and reduce accidental burns. Below, discover the most interesting features of this product.
Features of the COOKTRON 2-burner portable induction stove
In order to reach a high cooking temperature you need to have an electric stove that can offer high power and that is exactly what the COOKTRON portable electric stove can do. With 2 possible burners, you can get an incredible performance of up to 1800W, this means that the burners can heat up much faster in addition to being able to reach a higher temperature compared to cheap brands. You can adjust the power with a minimum of 400W depending on what you want to cook.
Another feature of this portable electric stove is that it includes a cast iron grill that will allow you to cook many foods in greater quantity, so if you want to cook meats, tacos, chicken, and vegetables, you can do it using the high-quality cast iron grill. Forget about food sticking, the iron grill has a non-stick coating so that food is prepared perfectly. The iron grill is designed to heat up equally on the two burners. You can also clean the iron grill easily, so you don't waste valuable time.
Like all electric stoves, you can also adjust the temperature on the COOKTRON portable electric stove so you can prepare your favorite foods perfectly. The temperature can be set from 248°F to 410°F, so you can cook your food in different ways. Please note that there are 5 temperature levels (36°F increments for each level increase). Forget about wasting time trying to clean the plate, it will only take a few seconds using a damp cloth. Finally, you should know that an advanced safety system protects the stove from overheating, plus you can find some ways to avoid accidental burns.
You can buy this item here on Amazon
We are influencers and brand affiliates.  This post contains affiliate links, most which go to Amazon and are Geo-Affiliate links to nearest Amazon store.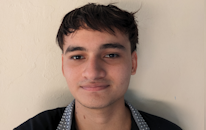 My name is Joel! I love to read, I go to university like most people my age.
In my free time I usually train boxing, I love music, I also know how to play the guitar and the harmonica.