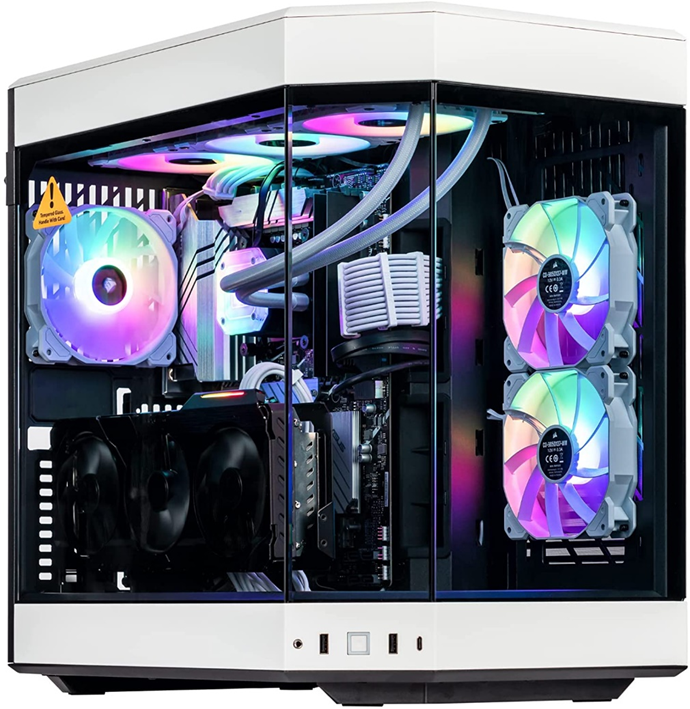 Looking to get the most powerful PC of the moment to enjoy your favorite games in the best quality?
As you know, the RTX 4000 series is the latest series of graphics cards released by Nvidia and are incredibly powerful to be able to run the most demanding games in ultra-graphic quality. Something to keep in mind is that they are obviously expensive graphics cards that are worth it only if you give them good use, so if you want to enjoy the latest games in the best quality surely a gaming pc with the best components will be of great help. Not only is it important to prioritize the graphics card, processor, storage, motherboard, and other components are just as important for the best performance.
It is possible that some people can replace the graphics card with a more modern one, but in most cases, the processors become a bit obsolete when they need to work together with a graphics card as powerful as an RTX 4090, so, if that is your case, then investing in a gaming PC with the best components is a great option to consider, Forget about annoying installations, not just anyone can assemble an expensive PC, so it is better to leave it in the hands of professionals to guarantee a good job.
The Velztorm Praetix CTO gaming PC is the most cost-effective option if you are looking for something of the best quality and with guaranteed professional assembly. This PC is equipped with the most powerful components so you can enjoy your favorite games in 4K quality never seen before. The price is very competitive if you keep in mind that only the graphics card can cost more than $ 2000 in stores. Below, discover the most interesting features of this product.
Features of the Velztorm Praetix CTO gaming PC
Intel Core i9-13900KF processor and Nvidia RTX 4090
As you know, not only the graphics card is the most important thing in a gaming PC, but a good processor will also help run the programs in a faster way, in addition to improving performance in games. The Velztorm Praetix CTO has an incredible Intel Core i9-13900KF processor, which offers a maximum turbo frequency of up to 5.80 GHz, plus 24 cores to help run programs at an incredibly fast speed. Of course, we must talk about the Nvidia RTX 4090 that is also included, in short, this graphics card has 24GB GDDR6X, which is not only useful for gaming but also for live broadcasts, so, you can easily become a Streaming with this incredible PC.
Current games are quite heavy, and, in many cases, people must use external storage to play more games without worrying about the remaining storage. This PC has generous storage of 1TB NVMe SSD so you can save games and programs, as well as run them almost immediately. It also includes 2TB HDD so you don't buy an external hard drive, and you can save as many games as you want. The Velztorm Praetix CTO is also equipped with 64GB of RAM, so it doesn't matter what you want to play, you'll have enough RAM to play any game in 4K without any limitations. Best of all, this PC is liquid cooled to ensure proper temperature.
Multiple ports and Wi-Fi 6
So, you can connect your peripherals, 4 USB 2.0 ports are included, plus 2 USB 3.2 ports so you can connect portable SSD for ultra-fast transfer speed. You can also find an HDMI port and connect audio. Both Bluetooth and Wifi are state-of-the-art, so enjoy stable internet speed with Wifi 6 technology (there's also an Ethernet port). You can also connect devices wirelessly thanks to Bluetooth 5.2. Remember that this PC is assembled by professional workers from the United States, so, you get a 1-year warranty and personalized customer service.
You can buy this item here on Amazon
My name is Joel! I love to read, I go to university like most people my age.
In my free time I usually train boxing, I love music, I also know how to play the guitar and the harmonica.