We are influencers and brand affiliates.  This post contains affiliate links, most which go to Amazon and are Geo-Affiliate links to nearest Amazon store.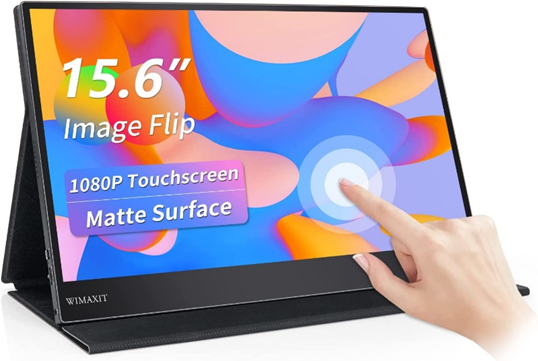 Looking for a touch monitor to play on or to use as a second screen?
Whether for work or for any reason, having a backup monitor is something you should always keep in mind. A portable monitor not only allows you to carry it in an easy way but also allows you to connect consoles, laptops, and cell phones. It's a good way to do office tasks in a better way, but it's also a way to be able to use your favorite console without having to rely on a TV or your regular monitor. The best thing about using a portable touch monitor is that you can control a lot of things without having to rely on a mouse or keyboard, so it can be useful in different situations. All you need is to use the USB Type-C or HDMI port so you can project these portable displays.
Contrary to what you might think, touchscreens are not very expensive, so you can find some good quality models available at affordable prices. Touch monitors are supported on the Windows 8 operating system onwards, so that shouldn't be a problem (unless you still use the old Windows 7). You can also use touch on macOS.
The WIMAXIT portable monitor is a great option to consider if you're looking for a touch monitor available for less than $200. This touch monitor will provide you with many functions without having to use the mouse or the control. You can connect to a variety of devices (cell phones, consoles, laptops, and more). Easy to use and a great option for those who need an additional screen. Next, discover the most interesting features of this product.
Features of the WIMAXIT portable touchscreen
Matte display and anti-glare design
The WIMAXIT touchscreen monitor is designed to reduce fatigue caused by being many hours in front of a monitor. This means that the monitor transmits a low blue light, protecting the eyes while using the monitor. Another benefit of using the anti-glare screen is that it will look much better in bright rooms, which is ideal if you have 1 or more monitors running.
Touch screen function without installing drivers
You can use touch functions from Windows and macOS operating systems. Do tasks in a better way using this touch monitor. This portable monitor not only works on Windows and macOS but also on PS4, Xbox One, Android phones, and Raspberry Pi. To start using this monitor just plug and go, without installing any driver.
Dual USB-C and a Mini HDMI for signal
To transmit the signal, you can use two types of connections, you can use the USB type C cable or the mini-HDMI cable (both are included). Get a native 1920×1080 image. Using this external monitor is easy, hassle-free, and driver-free, just connect one of the two cables to get an immediate picture. Get a high-quality video image with this WIMAXIT touch monitor.
The WIMAXIT portable monitor can be used horizontally and vertically. To use the monitor vertically, you just must configure it from your computer, and you can rotate this monitor very easily. Using the monitor vertically allows you to read better, and do better analysis, which can be useful in presentation, work, or any task that requires reading. It is also ideal for teleprompter. This monitor can be easily installed on a desk stand (not included).
You can buy this item here on Amazon
We are influencers and brand affiliates.  This post contains affiliate links, most which go to Amazon and are Geo-Affiliate links to nearest Amazon store.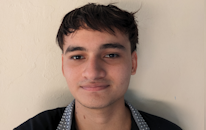 My name is Joel! I love to read, I go to university like most people my age.
In my free time I usually train boxing, I love music, I also know how to play the guitar and the harmonica.