This is one of my all time favorite products for mobile devices because it allows you to store and stream media to up to 5 mobile devices at the same time without having to store that media on the physical storage of your mobile devices.  What this means is you can have 32GB of movies stored on the MobileLite G2 and keep all your movies or TV shows with you on the go without having to use up 32GB of storage on your iPad, iPhone or Android device.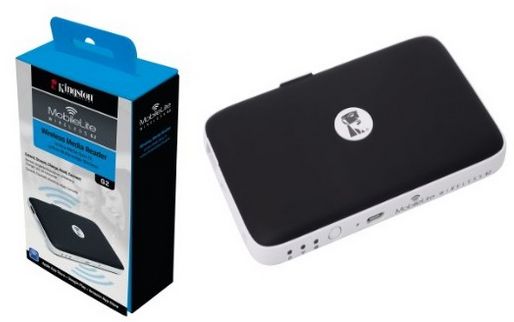 The MobileLite G2 connects to your mobile devices as a Wi-Fi network, and in fact also serves as a Wireless hub so you can connect up to 8 Wi-Fi devices through it and then you can link it to your router or Mobile Hotspot giving your devices not only media access to what is stored with the Kingston MobileLite G2 but also Internet access as well.  This also acts as an emergency power bank giving you up to 2 full charges for your cell phone in a pinch, though this of course drains its own battery as well.
Bottom line, if you travel often and want to catch up on TV Shows, or watch movies and other video content with you while on the go, then this device helps prevent you from using up all your mobile device storage.  The MobileLite G2 supports SD Cards and USB though the streaming is faster and works better for 3 or more streams if you are using SD Card vs USB from my previous testing.
The Winner is

Congrats to Allison Lesley from Anderson, SC who was also contacted via email.