The UtechSmart Saturn Backlit Keyboard was an awesome gaming keyboard to not only review but to give one away for my readers, this near mechanical keyboard was priced at under $40 and gave you amazing performance and tactile responsive keys for the price.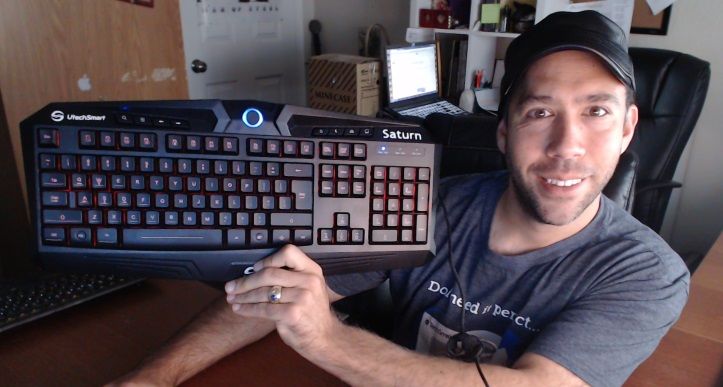 Congratulations to Christopher McKeon who was the winner of the UtechSmart Saturn Gaming Keyboard, and he hails (at least his IP does) from Woodstock, CT.

Christopher has 14 days to claim the prize and will be contacted via email, if a prize isn't claimed within 14 days a new winner is drawn.
For everyone else, the UtechSmart Saturn makes a great budget gaming keyboard and you wouldn't even think it was a budget keyboard.