Thanks to our awesome partners which include Utechpia, ThisBytesForYou and Twitch Streamer Shipbroman we are able to bring you the chance to win an Xbox Series X gaming console or if the winner wants they can choose to take a $500 Gift Card or PayPal option. James recently got his hands on an Xbox Series X and combined with Xbox Gamepass Ultimate it is a the most comprehensive gaming platform with hundreds of games to play at your fingertips.
This giveaway has a series of entries you can complete including ones you can do every day to earn bonus entries which can increase your odds of being drawn as the winner.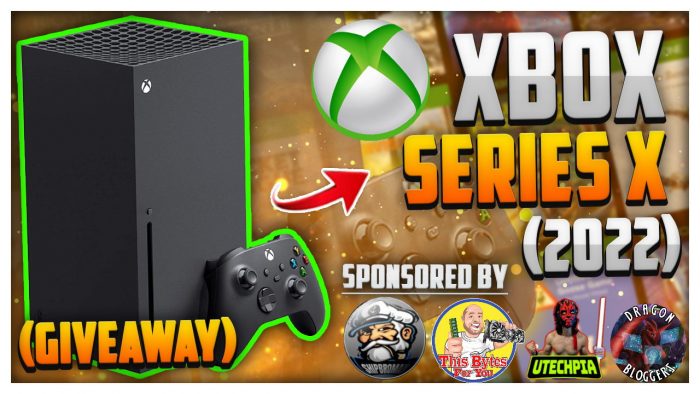 A couple of things to call out for this giveaway, we are really pushing to try and grow exposure for our Amazon Live streams, so we have 3 secret code words that you can unlock by visiting one of our Amazon live streams, to accommodate busy schedules we don't expect you to be available only at 1 date and time so these are weekly codes meaning every live stream that week you can come to one of those live streams and find out what the weekly code is that week. We stream 6 days a week and 2x per day on Wed and Friday usually so most time zones are accommodated. The code will only be given out verbally and only during the stream not at the end or very beginning. This does mean you can re-watch a previous stream on dragonblogger.com/live and get any code just from spending some time watching a previous stream, every single person has a chance to unlock all 3 secret code words. Combined the 3 code words give you 150 bonus entries (50 per codeword).
Enter Now For Your Chance to Win
Enter to win an Xbox Series X Gaming Console or $500 Gift Card