With the holidays just around the corner you may be like my family where there can be a lot of DVD's given or received as holiday discs like Despicable Me 2, Man of Steel, Percy Jackson and the Sea of Monsters are just a few big holiday movie items released recently or very soon. So for this next giveaway we are partnering with WinXDVD to give Dragon Blogger fans a copy of WinX DVD Copy Pro.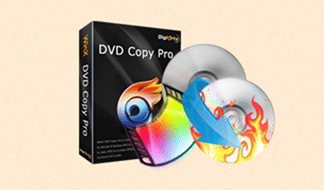 WinX DVD Copy pro is the ultimate DVD backup software and this allows you to back up your DVD collection to either .ISO files you can story on your computer or to another disc so you can play the movies on your copies instead of risking scratches and damage to your originals. Seriously I wish I had backed up my 10 or so DVD's that I had in a folding case that my dog dragged through the doggie door and chewed to shards out in the yard. I lost Princess Bride, Willow and a bunch of my favorites. If I had used software like DVD Copy Pro and just kept all my DVD ISO or even backed them up to full DVD VIDEO-TS folders then I could have just burned new copies of the movies.
DVD Copy Pro will also remove copy protection from DVD's including the Disney Copy protection and removes all region codes. You just mount and burn DVD ISO files to back up your DVD movies to another disc any time you need to.
Enter to win a Copy of WinX DVD Copy Pro
The beauty about this contest is 100 people will win, so 100 people will get a copy of this $49 software for free.