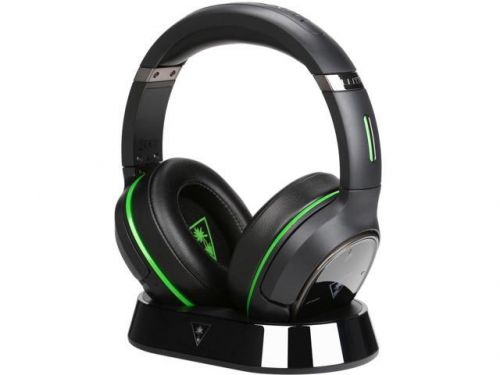 Turtle Beach has always been my preferred headset of choice when it comes to gaming and these pair of headphones are no joke when it comes to some amazing quality and sound that you will experience with the Turtle Beach Elite 800x Headset. This particular headset is noise canceling so that way you can stay tuned into the game and hear every single footstep and reload when playing competitively.
Another outstanding feature is mic monitoring meaning that you no longer have to shout to talk. You will basically be able to hear yourself talk in the headphones so that way you know how loud you sound. Also, another built-in feature is the dynamic bass boost which provides some outstanding high-quality sound that you would expect from such a top quality brand. This headset is also wireless so you won't have to deal with a cord while playing and also comes with a charging base that you can place your headphones on and display them on your entertainment center or shelf.
I highly recommend these headphones as you will not be disappointed as in my opinion, Turtle Beach has always been a top of the line brand when it comes to providing gamers a completely quality product that you will not be disappointed with.
High-quality noise canceling headphones
Bass Boost
Charging base
Enhanced DTS Surround and Custom Presets