We are influencers and brand affiliates.  This post contains affiliate links, most which go to Amazon and are Geo-Affiliate links to nearest Amazon store.
Since design trends keep on evolving, there is always the need to redesign your mobile app to make it suit the aesthetics and needs of your users. App redesigning is also a strategic decision for beating competition.
The thing is, what makes a design beautiful in one generation makes it outdated in the next. Hence why we see brands always investing their time and effort in redesigning their logos, websites and most of all mobile apps. Just wait and think about it. An app design that is a great idea today may not necessarily last forever. You will have to keep on maintaining it. 5 years from now, the visuals and UX developed today will become obsolete. And if you are stuck with the same idea, your users will switch to something else that is even more stellar.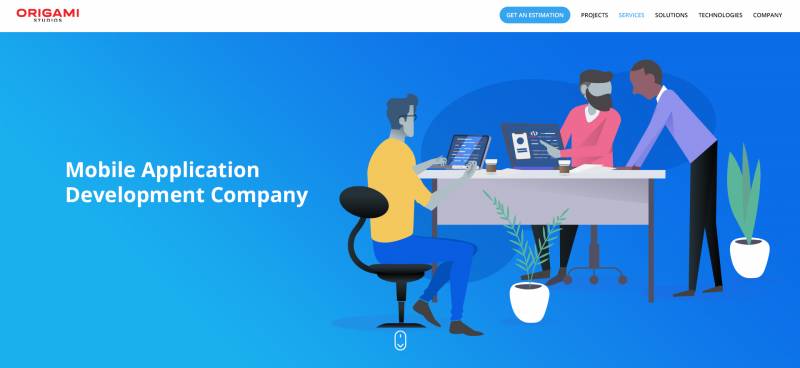 App redesigning isn't just helpful in retaining customers, it also helps increase conversion too. Your mobile app development company would agree with this too. A fresh look changes everything. See how redesigning can improve conversion:
Everyone likes an app that has an appealing design. Appearance does not just include how your app looks like but how easy it is to use. According to the modern UI trends, use elements like icons and action buttons in your app. These elements help users understand the meaning of a feature better and learn how to use it. Who doesn't want an app they can start using right away without having to read lengthy manuals?
All users prefer using apps that can adjust according to their needs. They stay loyal if they are given the opportunity to change the theme, front style and size. When you make your app a bit more personal, it attracts more users.
When redesigning, you can add more Call To Action buttons or elements in the design to encourage users to do what you want them to do.
There was a time when we could barely find an app containing social media registration. Now, if there isn't such feature and a user is asked to enter his email, user name and password manually, he would prefer uninstalling that app. With app re-designing, you can include social media registration in your app. Make sure it also has features such as share app content with friends, and invite friends. Social functionality in an app gives customers an opportunity to share their emotions with others.
If you still think app re-designing isn't necessary, then just have a look at Instagram. It has released multiple updates from the time it was launched. The creators of the app understand the importance of moving with time. You will see a huge difference in the first version of Instagram and the current one. The app consists of familiar icons which makes it more intuitive. As soon as you open Instagram, it is pretty clear which elements are clickable and which are not. There was a time when Instagram allowed us to post one photo or video at a time. But now, you can publish multiple photos and even include a video in a single post.
Other reasons to redesign your app
Let's say your business is converting really well. This isn't a good enough excuse to not redesign. There are other reasons why your app needs redesigning such as:
Your competitors have redesigned
So, your competitor has resigned, introduced new features and you haven't? To beat this competition and keep up with the new industry trends, you have to redesign too. After all, you need to offer something unique to your users to come back for more.
When launching a new product/service
Whenever you are launching a new product, your mobile app will need a makeover just like your website. The same thing applies when you are rebranding your business.
When the rating has declined
A mobile app that runs on the same old pattern loses the attention of users. If your app's rating and reviews have declined, it's time for an app redesign.
Conclusion
If you really want to survive in the tremendously increasing competitive times, you must redesign your app. For that, you will need services of a professional mobile app development services and Origami Studios can help you in this regard. A better design always attracts customers and improves conversion.
We are influencers and brand affiliates.  This post contains affiliate links, most which go to Amazon and are Geo-Affiliate links to nearest Amazon store.
I am interested in all things technology, especially automation, robotics and tech that helps change how society will live in the future.