WordPress by default doesn't allow "contributor" accounts or guest author accounts to put javascript or certain other code like object,iframe into posts.  When a guest blogger or contributor account attempts to submit for review or switches between HTML and VISUAL editor WordPress will trim the code and break any attempt to insert or embed video manually into the WordPress blog post.  Fortunately there is a fantastic WordPress plugin called Viper's Video Quicktags which allows you to easily embed YouTube, Vimeo, Veoh or Blip.fm video on  your post by clicking a button or using shortcode.

Once the button is clicked you  merely enter the URL and select the video dimensions for your blog which you can get by looking at your blog style.css to determine the post content width.  Take about 25 px away from that to account for margins and set that as your custom dimension sizes in the YouTube video URL.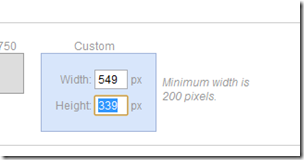 Then you are done, and your shortcode will be inserted with your video integrated with you WordPress blog post.
Here is a video demonstration on using the Viper's Video Quicktags plugin for WordPress to insert video media directly into your blog posts:
[youtube width="550″ height="339″]http://www.youtube.com/watch?v=e1iHRo8laf8[/youtube]
Let me know if you use the Viper's Video Quicktags plugin or another plugin to embed YouTube video's on your WordPress blogs.
-Dragon Blogger