I have seen and learned about the WP Filter Post Category which has the neat capability of restricting which category of posts can show up in your homepage "while_post" loop call.  This is ideal for blogs where you may not want to have a certain category show up on your homepage main content area because you have a separate featured article section.  This plugin is mostly for themes that don't support the functionality to separate content by categories on the homepage by default.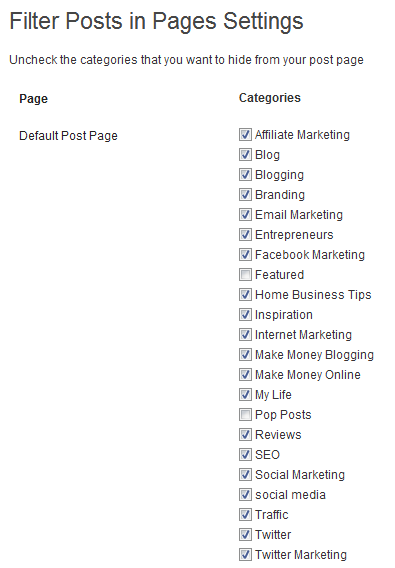 One gotcha of the plugin I found recently is that if you create any new categories after you install the plugin, you need to remember to include them in the check boxes for the plugin. If you don't then any new categories you create by default will never be displayed on the homepage.
Overall the plugin functions exactly as you would expect it to, so if you have a need to restrict your index.php so that certain categories of posts don't show up on the homepage of your WordPress blog, then WP Filter Post Category will do the trick.
-Dragon Blogger