We are influencers and brand affiliates.  This post contains affiliate links, most which go to Amazon and are Geo-Affiliate links to nearest Amazon store.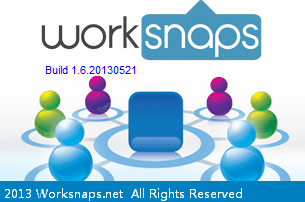 Worksnaps is a comprehensive remote assistance and project management tool, used for logging tasks based on time, user and project details.
The Worksnaps remote work service has two separate aspects:
A desktop based application for gathering logs and regular task updates from the workers,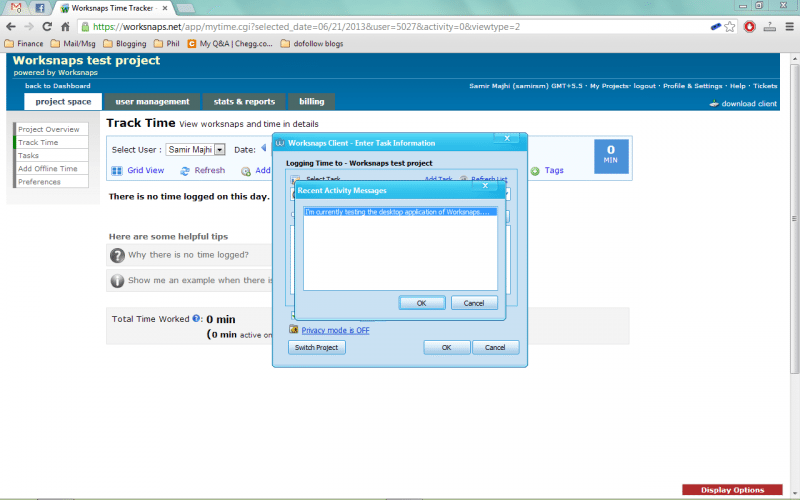 and
A website based backend for project managers to analyze and manually modify the statistical logs and project status, billing, payment, report generation etc.
Depending on which service plan you choose, a variable number of users and projects can be added to your Worksnaps account.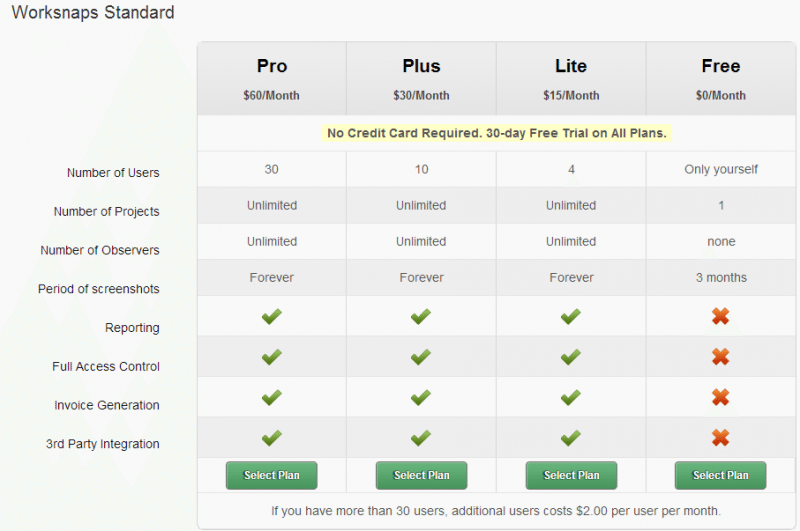 The free account is most suitable for independent contractors, who just want to keep track of their own current projects.
Even under a single project, Prefixes to task updates can be used to maintain multiple records for different projects.
Depending on how many people you assign to work on your remote projects, you can quite conveniently select and switch the paid or premium service plans. All premium plans offer unlimited projects, while the number of users per account varies.

The logs include screenshots taken in customizable intervals. A timer pops up once in a while to remind the active or online users, who have logged in to Worksnaps, to update their task status. All the inactive periods are logged separately, so that projects managers can check whether they were actually working or slacking off!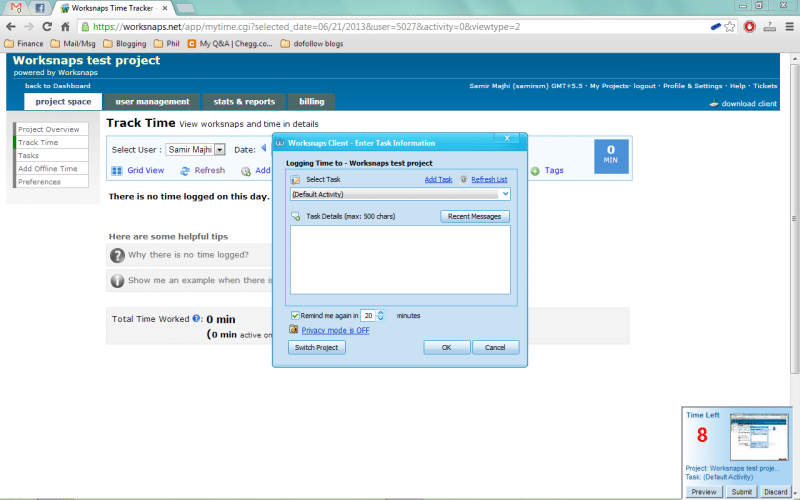 As an occasional freelancer, project manager and tech enthusiast, I'd say that Worksnaps is an amazing service with an even more amazingly attractive pricing.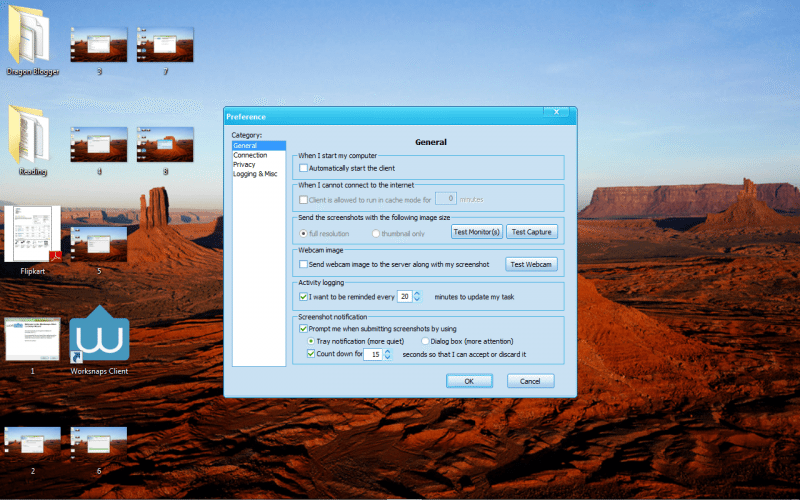 The User interface of the front end desktop based application is very easy to use, customizable and clutter-free. The back-end is surprisingly detailed and quite easily navigable, with your choice of color schemes. Although at the time I reviewed the back-end it was a bit old fashioned, Fred(link/post etc.) was quick to assure me that as many as 3-4 engineers were busy working full-time on enhancing it!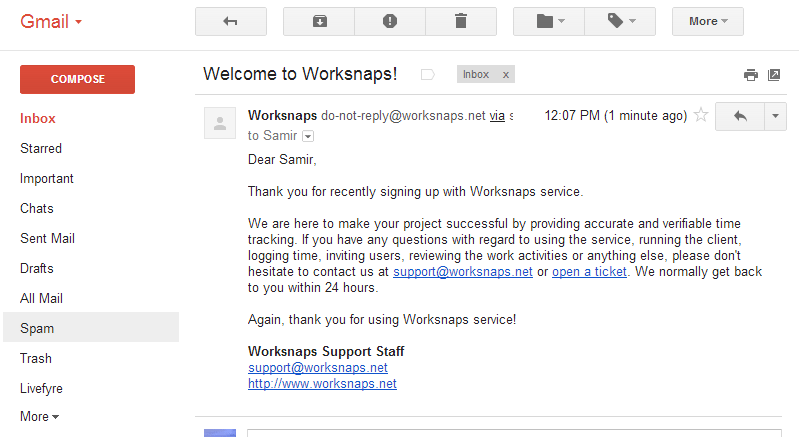 Customer support is quick and extremely helpful, both through the comprehensive Frequently Asked Questions (FAQs) and active support from the Worksnaps team.
Though nothing new, Worksnaps also sends you an email containing summarized reports of all projects and users.
Right after you have registered your Worksnaps account, be sure to spend a little over 4 mins to check out the detailed video guide here: (YouTube video links). I've also embedded the same video below. Even if you have skipped the video guide, it shouldn't take long to get acquainted with the front-end and back-end interfaces. The default settings are good enough to work with until then.
Being a mostly automated service for remote project management, Worksnaps seems like an indispensable tool for small, medium as well as large web based service business managers. Even if you aren't planning on continuing with it, make good use of the free 30-day hassle free trial by selecting the Pro service plan. If nothing else, you can see how it feels to be a top-notch project manager! Seriously though, I wouldn't think twice about paying a measly $60 a month when I can streamline and remotely log the work on which I spend hundreds or thousands of dollars.
My suggestions to the Worksnaps team would be:
Integrating shortcuts to customizable webcam and web browsing applications as well as an automatic backup or sync, code-editing and word-processing programs to the Worksnaps desktop client or application itself. That would make it self-sufficient for almost all remote workers!
Updating the Back-end User Interface ASAP to make reviewing the logs more fun!
You can sign up for free right now: (http://www.worksnaps.net/www/signup.php) and check out the Worksnaps(http://www.worksnaps.net/) website and desktop program available for Windows, Mac as well as Linux!
---
Disclaimer: This is a sponsored review. All the facts and opinions mentioned above are honest and accurate at the time of posting the review, and are 100% mine and mine alone!
We are influencers and brand affiliates.  This post contains affiliate links, most which go to Amazon and are Geo-Affiliate links to nearest Amazon store.
I'm a Generalist Researcher working on a Theory of Reality, Horticulturist, Blogger, Natural Systems Analyst and Amateur Architect