One of my favorite features of the older mp3 player that I loved back in the day was WinAmp, this tool had the ability for you to just randomize your playlist order so that the tracks themselves re-arranged in a random order.  This meant you can play your tracks consecutively without it being a shuffle which is where the track # being played is random and you can't play your tracks in order, specifically keep going from previous to next track.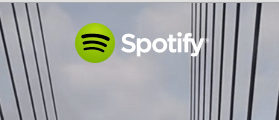 One of the reasons why I like to Randomize my playlist tracks is often I want most of the tracks random, but a few specific songs I want to manually put either first or in a specific order, you don't have this flexibility with the shuffle option on Spotify.
Here is a video tutorial I did showing you the 3 step process on how to take your Spotify playlist and randomize the track order.  This works even if you have mixed local tracks and online tracks in your Spotify playlist.
Randomize Your Spotify Playlist
The first step for those who don't have time to watch the 2 minute video is to open Spotify and open your playlist.
Select 1 track in your Spotify playlist then hit Control A to select all.
Then right click on any track and click on "Copy HTTP Link"
Now open up a browser and go to http://textmechanic.com/Sort-Text-Lines.html
Select and replace all of the existing text in this window by selecting all (Control A again) and then hit Control V to paste your copied Spotify playlist.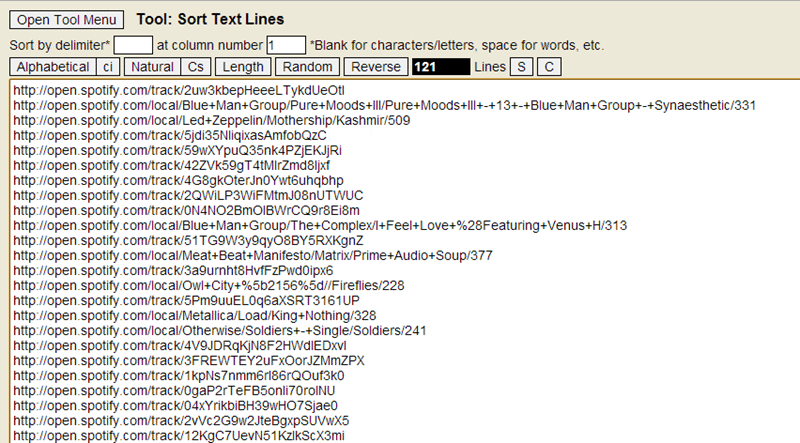 Now you click on the Random button at the top of the window about 3-5 times
Select all your tracks again in this window with Control A and copy them with Control C
Then go back to your Spotify window
and delete all tracks which should still be selected from the previous steps
just hit Control V to paste in your new randomized HTTP playlist and your tracks should show up the randomized order.
I use this to randomize my Spotify playlist before I go to the gym so that I don't have to use the Shuffle feature, it is fairly quick if you have some time to plan ahead of time. Who else likes to randomize their tracks in a playlist compared to using the shuffle feature, or is this just a picky thing that I am partial to?
Learn about the benefits of buying Spotify plays: https://jonathonspire.com/buy-spotify-plays/