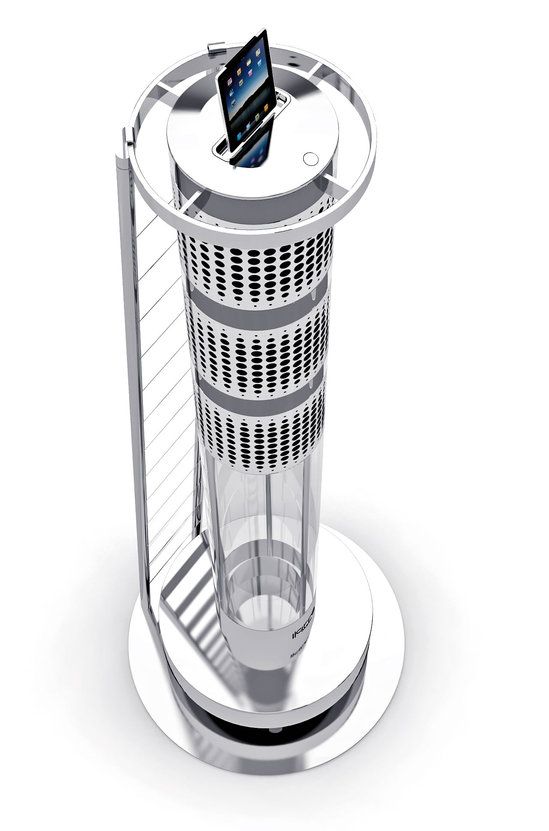 I am sure most of you would have always wished to own an iPod dock for your iPod or MP3 players, so that you can share all your favourite music and playlists with others too or probably would like to listen them on a bigger scale. But how about listening on the World's tallest (and probably the biggest too) iPod Dock?
Yes you heard that right and this is not something you would find in your regular electronics store. Jean Michel Jarre, a musician and an entrepreneur showcased his latest creation, called the AreoDreamOne, which is the World's tallest iPod Dock, was showcased at the IFA 2011 event.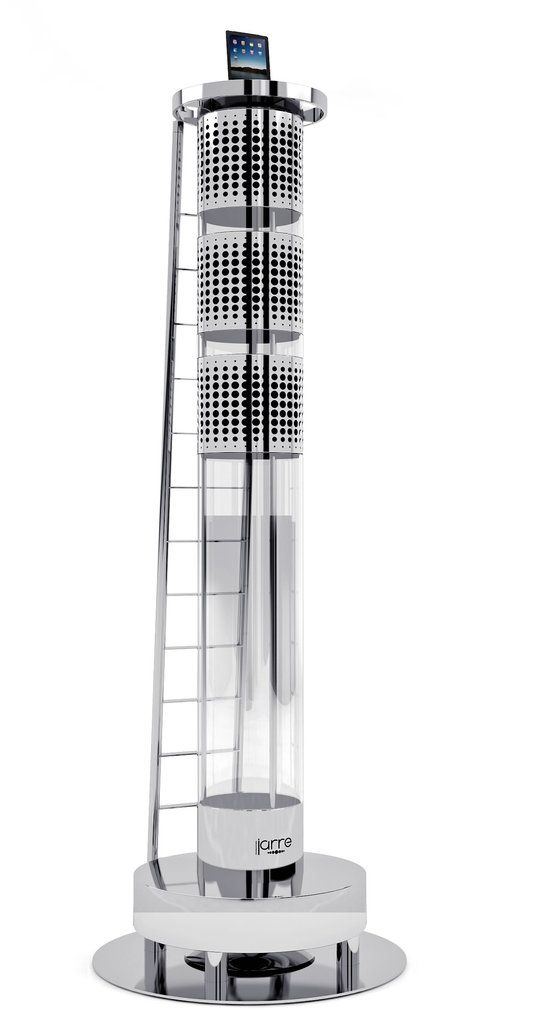 The giant iPod dock is 11 feet tall which is approximately 3.4 meters, which has a diameter of 16.3 inches (415mm) and weighs a whopping 871 pounds (395kg). The dock comes with a heart pounding 10,000 watts stereo system, which also comes with a ladder so that you can dock your iPhone or iPad or iPod at the top and operate it from your couch with the remote control provided with it. You can also connect to other audio devices with the help of the 6.35mm jack or the USB port.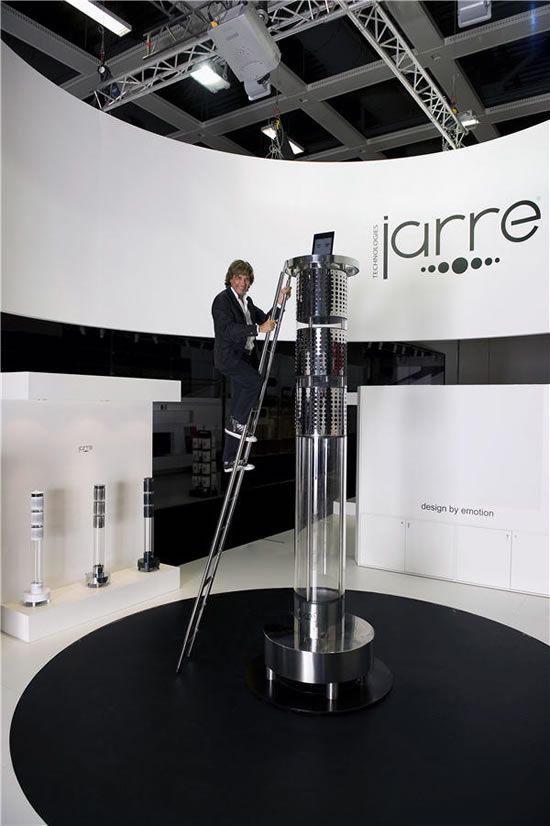 "With the progress of technology, the conditions of recording music in the studio have advanced considerably, whereas the means of listening in general have not ceased to regress: the vinyl has been replaced by the CD, largely inferior in quality, which has now given way to even more low-grade MP3 files. We have progressively lost our emotional rapport with sound" said Jean Michel Jarre, the French Musician.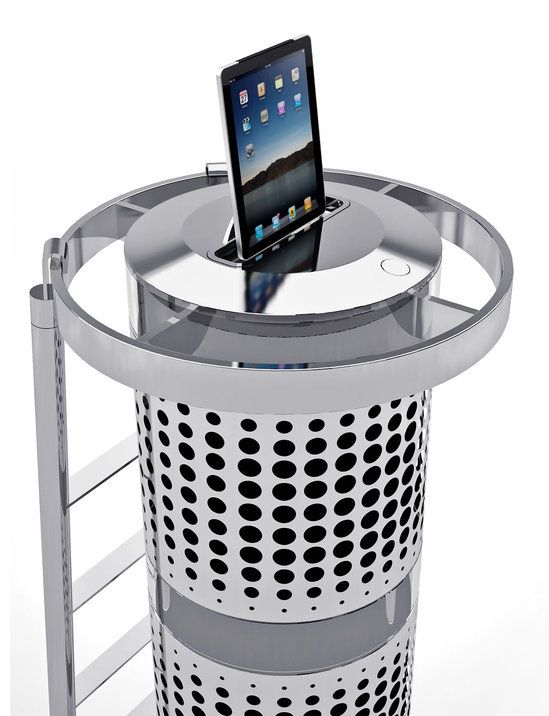 AreoDreamOne iPod Dock Features
Band-width 25 Hz > 20Khz +/- 6 dB 25 Hz & 20 Khz
UMAC™ full band-with PWM modulator with ultra low distortion drivers
10,000 Watt stereo speakers
5 Channels amplifier
6.35 mm jack
HDMI support
30-pin port for iPod, iPod Touch, iPhone, iPad
2 XLR (Line Level)
1 Subwoofer 18″ 460 mm
2 x Coaxial Mid drivers 12″ 316 mm
2 x Hi drivers 3″ 76 mm
Signal to noise ratio: 118 dB
The AreoDreamOne is available in three colors white, black or chrome and is priced at € 399,000 ($ 560,000). The dock is available for pre-order which has a waiting period of 6 months for delivary.
If you want something with a size that fits in your home, you can always buy the AreoSystem One dock, which is available at much lower price of  € 799 ($ 1125).