We are influencers and brand affiliates.  This post contains affiliate links, most which go to Amazon and are Geo-Affiliate links to nearest Amazon store.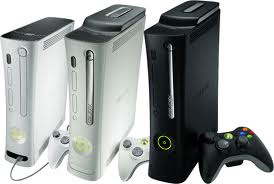 Microsoft launched its mandatory firmware update last week for XBOX 360 owners and as a result, many 360's system owners ended up with a system that may have been rendered useless after the update.
There were issues with the firmware update for the XBOX 360, itself. One of the issues was that some consoles were reading disks as "unreadable," or "unsupported," which prevented console owners from playing retail games. However, there are no worries, Microsoft was already on the top of this issue, and released this statement:
"Following a recent update to our system software, we have become aware of an issue that is preventing a very small number of Xbox 360 owners from playing retail game discs. This issue manifests itself as a unique 'disc unreadable' or 'disc unsupported' error on the screen and is unrelated to our recent public beta." Microsoft Support – Joystiq.com
This "minor" fix wreaked havoc for those users with "modded" or "pirated" gaming systems and software. According to GameSpy—those gamers who use "modded" XBOX 360 consoles will soon find that "it turns out Microsoft deviously included a hidden surprise in the update for the scores of Xbox 360 hackers and pirates out there."
The new update also included an integrate PayPal functionality to allow for U.S. and international Xbox LIVE users to make purchases on their Xbox 360 consoles with their PayPal* accounts. Also, if you were one of the console owners affected by the firmware update, Microsoft was able to detect this over XBOX Live and are "contacting" their customers that they may have to issue a replacement console—a brand spankin' new XBOX 360 with a 250 GB hardrive! If you were one of the few affected by this update; please contact Microsoft support.
Elated with the possibility that I could, in fact, become the proud owner of a third XBOX 360 console with 250 HD to companion my older, antiqued XBOX 360 20 GB system (non-modded system of course :) ) and my sleek XBOX 360 Kinect (250 HD) . I eagerly dusted off and reconnected my old 360 and participated in the mandatory upgrade *crossing my fingers* that my console would render a "disc unreadable" error–only to find out (bitterly) that the new firmware update  installed successfully.
It would seem that my antiqued XBOX 360, and myself,  survived both the Rapture and the new Microsoft firmware update. Some people just have all the luck.
#sarcasm
**PayPal functionality will not be available in the following Xbox LIVE regions: Brazil, Chile, Colombia, Czech Republic, Finland, Greece, Hungary, India, Japan, Russia, South Africa, South Korea, Taiwan.
Image credit: Microsoft XBOX Live and @diannesalerni
[easyazon_block asin= "B003O6JLZ2"]
We are influencers and brand affiliates.  This post contains affiliate links, most which go to Amazon and are Geo-Affiliate links to nearest Amazon store.
When AIDY isn't writing poetry, she likes to write film reviews. If she is curious about something she seen or heard, she'd maybe write about that, too.