We are influencers and brand affiliates.  This post contains affiliate links, most which go to Amazon and are Geo-Affiliate links to nearest Amazon store.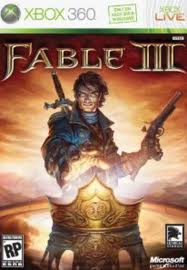 In the Fable series of games, you helped to shape your destiny and, in your quest to the throne, made choices that changed the world around you. Once again, you are called upon to defend the kingdom of Albion, when a challenge to your monarchy comes from the unlikeliest of foes. You have the power to defend your kingdom…will it be for the greater good of all—or for your own, selfish personal gain?
Logan, as former King of Albion, kept many secrets. Some of those secrets are slowly becoming a problem for his successor—you—as the current King or Queen of Albion, in the form of an assassin from Ravenscar Keep, a maximum-security prison off the coast of the mainland, complete with torture chamber—and the central location for the Fable III DLC: Traitor's Keep.
You are back in Castle Bowerstone, enduring announcements from your assistant Hobson and all while an assassin is scaling your castle walls to make an attempt on your life and monarchy.  After surviving the attempt, you are alerted to the news that an enemy ship has just arrived. There you meet Commander Milton, warden of Ravenscar. He informs you of General Turner—a former general of the Albion army—is out to boot you out of your hard-earned monarchy. In addition, is leading the prisoners in The Keep's riot and two of their primary, most sinister criminals are on the loose.
As you continue with your adventure, heading to Clockwork Island, you will encounter the robotic creations of the inventor Faraday. From sinister robots with genial manners–that is, until they try to kill you–exploding clockwork dogs, and flesh slicing mosquito-bug-type things. Then on to the menagerie where strange creatures inhabit the lands; here the creatures, products of necromancy and alchemy, make it very hard for you to progress along on your quest. Ultimately—you meet the one responsible for all this mayhem back at Ravenscar with an ending you will not believe.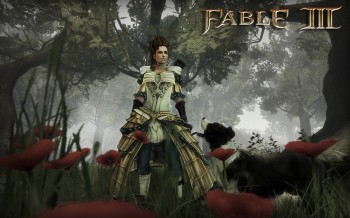 Fable III Traitor's Keep DLC provides approximately 6 hours of additional gameplay (depending on how you play, I like to deviate and complete a few of the side quests), and even extending your role as ruler of Albion by providing additional quests, areas, and unlocks for you to explore when you log into the premium Fable III game, extending gameplay and additional hours of enjoyment. There are diary and journal entries to collect—15 in all—that will give you more insight on the characters you are trying to apprehend.
Controls, gameplay and feel are no different from the primary Fable III game.
So…who are you?
I am a huge fan of the Fable series, especially Fable III. The quests are never ending and the rewards are more than sufficient. You can log in and at any time, greeted like any well-deserved diplomat. The game lasts an eternity, depending on whether or not you do the friendship, relationship, or the more dubious of offers quests. Fable III: Traitors Keep DLC is the most satisfying DLC I have ever downloaded, for the fact that it goes on beyond the quests' completions. In addition, I can rule as the Queen of Albion for all eternity—well, for the moment anyway.
So…who are you? "A hero or a Politician? A rebel or monarch? Only you know who you really are."
Fable III –  DLC premium content includes:
You get three new levels that will be a part of your Fable III original game purchase just for downloading and purchasing the DLC (560 Microsoft Points, or about $7).
Ravenscar Keep: A prison off the coast of Albion. Previously a secret to Albion's former King, Logan. Now, as the new ruler of Albion, this will be a new area for you to explore! You can even expand your adventures by completing quests for the inmates.
Clockwork Island: Home to the clockwork creatures and former home of Reaver of Reaver Industries.  The island contains the secrets of all of the inventions for the Fable III game.
The Godwin Estate: A new island between Albion and Aurora. Home to a menagerie of exploding monkeys and invisible chickens–experiments of the Witch Mary.
Four New quests
You get to experience more than 3 hours of additional game play by completing the Traitor's Keep quests. With a brilliant storyline and with a shocking twist you would not believe!
New Hero costumes
As you complete your quest adventures in Albion–you will be able to collect four new costumes:
Prisoner Outfit: The livery of the inmates of your prison.
Logan Soldier Outfit: The uniform of you elite guard that protect the prison.
Sand Fury Outfit: The Auroran combatants outfit, and
Prostitute Outfit: Yes, you read correctly, a high-class prostitute outfit.
New weapons, collectibles, 250 XBOX Live achievement points, new trophies, and the ability to turn your faithful companion into a clockwork pet!
Extend your hours of gameplay–get to it! For Albion!
Pros:
* Extended hours of gameplay
* New areas to explore
* New quests
* Fable III awesomeness!
Cons:
* Not enough hours in the day to play
[xrr rating=5/5]

Fable III is rated 'M' for mature for blood, use of Alcohol, violence, language, and sexual Content. Fable III is available for the XBOX 360 for 560 Microsoft points.
All Image credit and featured game descriptions: Lionhead Studios
[easyazon_block asin="B002I0JGDM"]
We are influencers and brand affiliates.  This post contains affiliate links, most which go to Amazon and are Geo-Affiliate links to nearest Amazon store.
When AIDY isn't writing poetry, she likes to write film reviews. If she is curious about something she seen or heard, she'd maybe write about that, too.