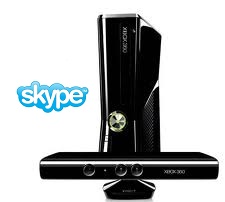 The internet is still buzzing with the recent news regarding Microsoft's acquirement of Skype™ If you are as curious as I am about the whopping $8.5 billion dollar deal–let me offer you a bit more to ponder–Skype™, meet XBOX Kinect.
Microsoft XBOX sold over 10 million Kinect sensors in just under 6 months, as of March 2011. Now add over 145 million XBOX live users–throw in a sprinkle of Skype™–and what you have here is potential: a multi-billion dollar merger of the two systems, and I am not the only one who thinks so.
Todd Bishop at GeekWire believes this to be so as well. Okay, let's break this down a bit and compare with each system has to offer the other collaboratively:
Microsoft: Founded in 1975 and leaders in software and services; including it's "Lync communications" an other communication tools (Windows Live Messenger), help people and businesses to recognize their full potential.
Skype™: Founded in 2003, became a worldwide consumer communications that grew exponentially to include business communications. Based in Luxembourg, Skype™ can be downloaded onto computers, mobile phones and other connected devices for free.
Now, throw in the XBOX 360 Kinect motion controller gaming system–with a Skype™ application–and you now have the most advanced tool for one-on-one communication on the planet!
Alas, we can only speculate and wait to see just what Microsoft has in mind. Depending on how well these two technologies integrate–imagine, the benefit of owning a Skype™ enabled 360 Kinect system in your living room.
CEO Steve Ballmer states that "Skype™ is a phenomenal service that is loved by millions of people around the world…together we will create the future of real-time communications so people can easily stay connected to family, friends, clients and colleagues anywhere in the world."
Suddenly, this $8.5 billion dollar acquisition of Skype™ is starting to make sense.
Image credit: XBOX Kinect, Skype
[easyazon_block asin="B003O6EE4U"]