So recently Microsoft rolled out a very major update to the Xbox systems. It affects the way you are able to access online content and it is perhaps the best changes I have seen in a long time.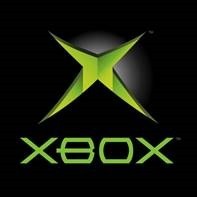 You no longer need an Xbox Live Gold account to use internet services such as Netflix, or in fact any service or app that accesses the internet. This was done to improve the Xbox's standing with gamers, since they are receiving some serious competition with the new PS4, although they will not say that it is a consideration I am sure.
One of the best changes perhaps is that the Xbox One will receive Games with Gold just like the 360 has had for some time. I have been able to download several games using this service and they are 100% free, and they are good games as well. I have Dust, Saints Row: The Third, Hitman Absolution, and more. All of these are full games and not demos. There are also other free games that can be downloaded and played which are offered as well.
I do wish they could have solved the most upsetting problem of all for me which is being constantly dropped from Xbox live, but that is another review all together. If you want to learn more about this change, simply turn on your Xbox, if it has been off for a while or if you're like me and use it all of the time, then as of the 4th of June, 2014, you already have the changes and may not notice it. I found the changes to be most helpful as my Xbox Live Gold expired just days before this update rolled out, and I was facing not being able to watch Netflix without paying additional moneys for things I was not using anyways.
All in all however, having Xbox Live Gold is still a needed thing, as you must have it for the online game playing as well as to download free Games with Gold content. It is reasonably priced and comes along with great discounts on other purchases you might decide to make in the future.